Our students work in some of the best tourism and hospitality positions around! In the classroom, co-op practitioners help you every step of the way in upgrading your resume, improving interview skills and better understanding employment opportunities available to you through co-op. We are here to help you find that perfect employer!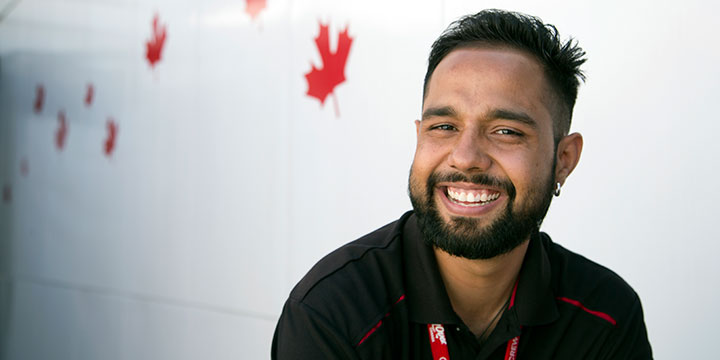 The co-op work term is a mandatory part of the Tourism Management Co-operative Education diploma and the Bachelor of Tourism Management degree.
The work term is completed in your first two years of study. Co-op students must end their program on an academic term. This means that you must return to classes following your work term.
Co-op reinforces classroom learning by providing the chance to test your skills and tourism knowledge in the workplace. You complete your four-month work term between May 1 and early September – the busiest time of year for our tourism employers. Competitive wages mean you earn while you learn, making important industry contacts along the way.
A Co-op Work Permit (COWP) is required for all international students. Visit the IRCC website to learn more.
Each year we receive job postings for nearly 100 positions from key tourism employers in Vancouver, around B.C. and Alberta. Positions represent all sectors of the tourism industry – from hotels to adventure tourism companies. If you are not sure about where you want to work, we will offer support and guidance. Some of our regular co-op work term partners are:
Capilano Suspension Bridge Park
Destination Canada
Fairmont Hotels & Resorts
FlyOver Canada
Harbour Cruises and Events
Fairmont Hotels and Resorts
Landsea Tours and Adventures
Tourism Vancouver
The Vancouver Lookout
West Coast Sightseeing
ZipTrek EcoTours
Sewell's Marina
Entrée Destinations
Deep Cove Canoe and Kayak
Tourism Surrey
Dextera (at YVR)
CapU co-op student experiences
"My co-op experience helped me refine my career path and increased my desire for success in the adventure tourism sector. My employment offered the opportunity to learn in all areas of the business - not just the position I was hired into. Co-op enabled me to explore my area of interest and learn about the industry in real-time and outside of a classroom setting."
Zoey, Adventure Tourism Sector
Tourism Co-op Student
More information for students
Co-operative Education Student Handbook (pdf)
The Capilano University Tourism Co-op is accredited by the provincial Association for Cooperative Education and Work Integrated Learning (ACE-WIL) and CEWIL Canada.