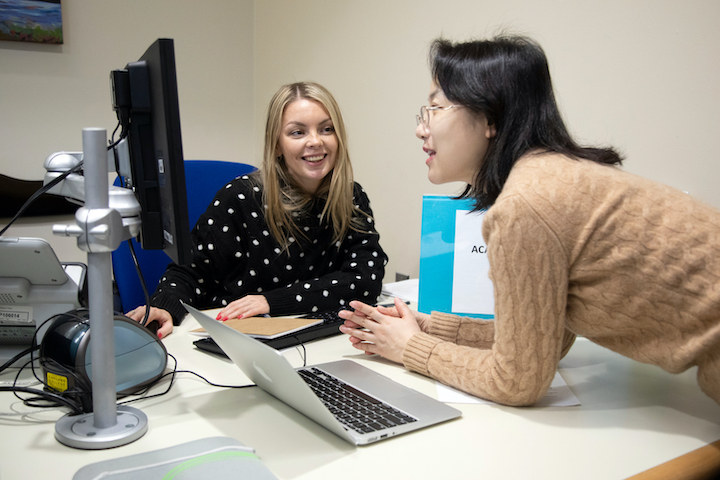 Our International Admissions Advisors are here to help with questions related to:
Program selection
Admission requirements
How to apply to Capilano University
Medical insurance and study permits
CapU's student services and resources
International admission advising will be conducted by telephone or email during the hours outlined below.
Monday – Friday (excluding statutory holidays)
10 a.m. – 3 p.m. PST (Pacific Standard Time)
To connect with an International Admissions Advisor, please complete the form below, and you will be contacted in the order we receive requests.
Privacy statement
We are committed to protecting your privacy and personal information through responsible information management practices. We collect, use, retain, disclose and dispose of personal information in accordance with the Freedom of Information and Protection of Privacy Act (FIPPA), other applicable legislation and Capilano University privacy management practices.
This form collects personal information for the purposes of verification of your request for immigration advising. It is collected by Capilano University under (s)(26)(c) of FIPPA. By submitting this form, you are providing your consent for the Centre for International Experience to collect and use this information for this purpose. If you have any questions, please contact inted@capilanou.ca.