Alumni Q&A: Juvarya Veltkamp
Published17 March, 2021
Photo credit Tae Hoon Kim
A leader in sustainability, Juvarya Veltkamp is a role model for those in the pursuit of making change.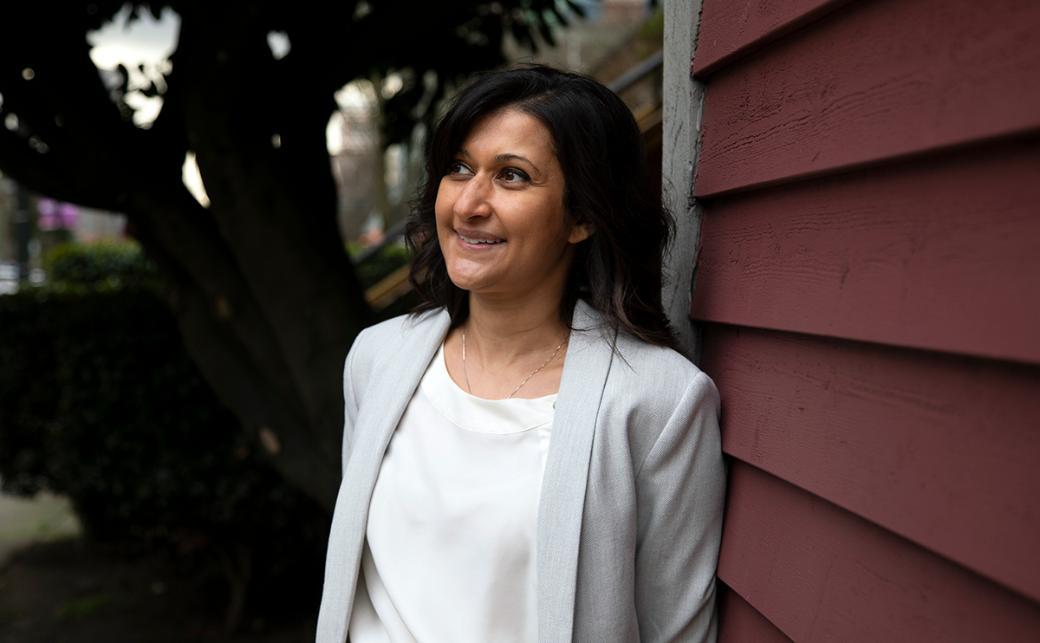 Juvarya Veltkamp is passionate about solving problems — and what better problem to solve than climate change? Using compassion, collaboration and metrics, Veltkamp has dedicated her career to developing tools that businesses can use to make better decisions to create a better future for generations to come.
CapU is proud to honour Juvarya Veltkamp at the upcoming 2021 Alumni Awards of Excellence.
In an interview that has been edited for clarity and brevity, Veltkamp shares her journey and her call to action for all of us.
What led you to pursue a career in climate change and sustainable development?
As a child, my family moved from the UK to Saudi Arabia, where we were able to visit with local Bedouin families living in the desert. It was quite an experience to see such vibrant and nomadic communities who paid attention to allocating resources wisely and minimizing their waste.
I studied Economics and Development Studies at the University of London's School of Oriental and African Studies, and I came to think in terms of what today we call Doughnut Economics (thanks to Kate Raworth): how do we provide enough food, shelter and energy for 11 billion people by the end of the century, while living within planetary limits?
How did your passion get you to where you are today?
After my first degree, I travelled through Asia, the US and Australia, and at one point lived on a tiny coral quay in the Great Barrier Reef. I got to see up close some of what is at stake if we don't address climate change — it's alarming to think that half the world's wildlife has disappeared since I was born.
Nearly ten years later, I landed in Canada and went to CapU. They say luck is when good planning meets opportunity, and I had the good fortune to work with a real estate developer while they were in the process of developing a green building strategy.
I learned the business case for sustainability — from saving money on energy bills, to improving asset value, to attracting the most talented employees and most loyal customers. Today, my work with the Canada Climate Law Initiative (CCLI) is about climate risk. How can we better identify, quantify and mitigate climate-related financial risks?
Can you tell us the importance of working together to solve and fight climate change?
I like the portmanteau word "coopetition." I think it is important that we share our ideas, even with those we might see as the competition. Marathon runners report that training with their rivals actually motivates them to run farther and faster.
In the case of fighting climate change, this is the biggest race of our lives, and we have only nine years left to act and reduce our carbon emissions by 50 per cent. We need every advantage we can get.
I also love working with people. I love the collaborative process of creating a shared vision and getting people excited about a common cause. It's the only way to turn a plan into action.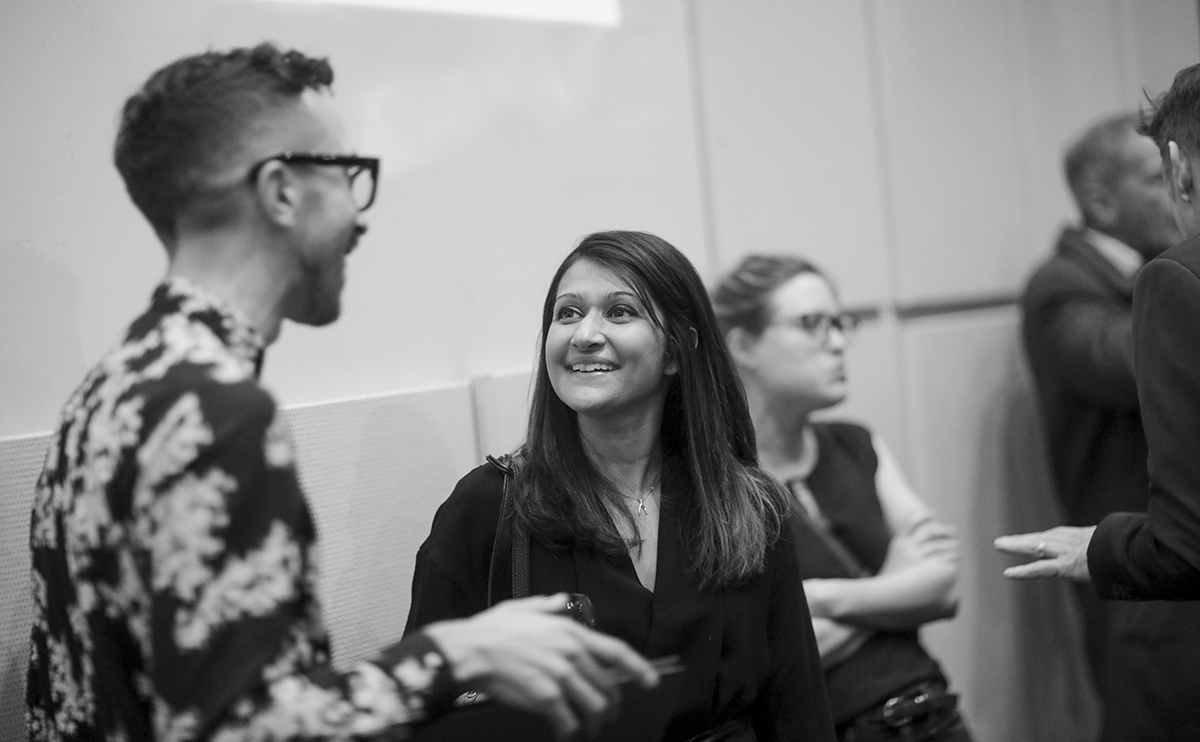 What is your favourite part of your job and why?
My favourite part of my job is when I see someone have an "Aha!" moment, when there is a change of perspective, when we create a new way of seeing the world that opens up entirely new possibilities.
I also love solving problems. I'm a glass-half-full type of person, and always strive to find the solution where everybody wins. I love finding insights in data, as well as ensuring that the data we choose in the first place actually has meaning.
In economic development, for example, we used to focus a lot on gross domestic product, or GDP. But Bobby Kennedy correctly identified that GDP measures "everything but that which makes life worthwhile." There are efforts now to measure happiness and prosperity. How can we improve human values and not just financial value? In Vancouver, we started to measure green jobs, for example, and created a global best practice recognized by C40 Cities, a network of leading world cities.
What is your dream for the future? Is it achievable, and if so, how?
My dream is that my kids will live long, safe and comfortable lives, and not simply learn how to survive on a depleted and dangerous planet.
To do this, we must limit and even reverse carbon emissions so that we can hold the global average temperatures within the planetary "guardrails" of well below 2 degrees Celsius of warming, and ideally below 1.5 degrees. If we fail, temperatures could increase 4-6 degrees by 2100, which would leave a totally different planet for our kids — the Ice Age was only 4 degrees cooler than today.
We need strong and capable leadership to navigate these tectonic shifts, and leaders of every type of organization must quickly become climate competent in order to step up to the challenge. At CCLI, I work with some of Canada's leading climate governance experts, and together we engage directly with corporate boards to share resources, tools and know-how so that they can provide effective oversight and help accelerate our response to this existential risk.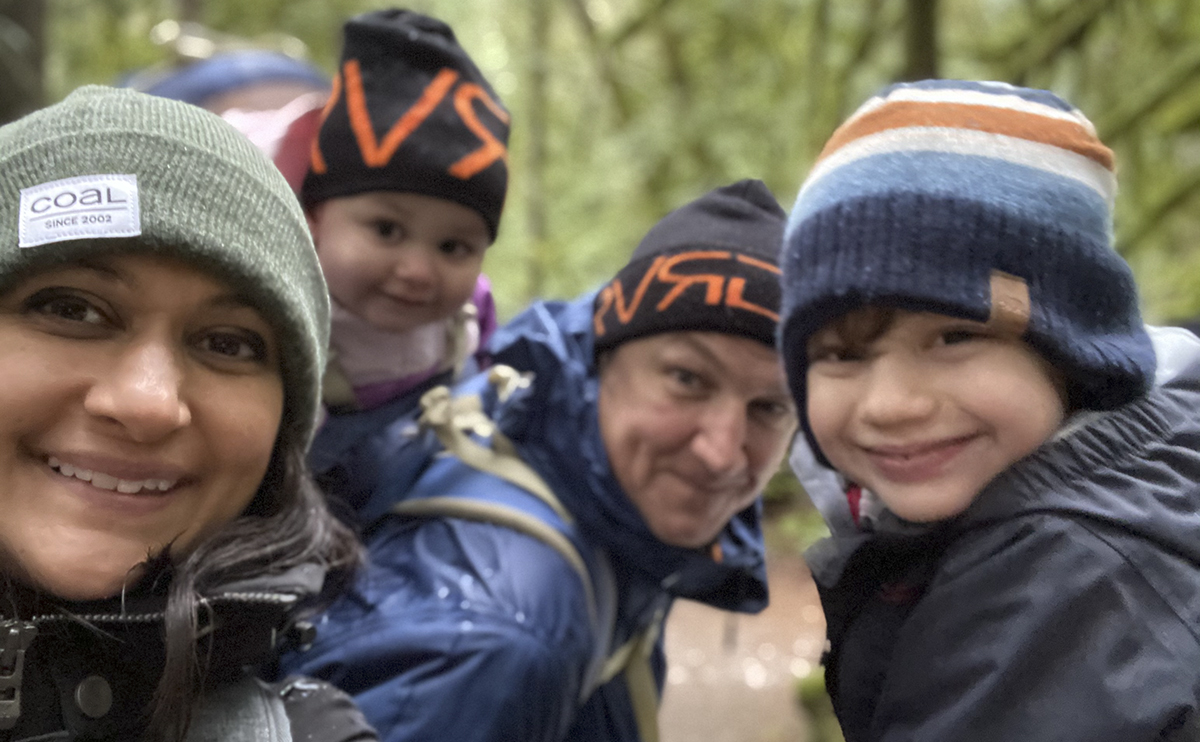 Developing tools and metrics are important to implement and measure sustainable success. What sustainable development tools did you get to develop and what impact have they had within the community?
I read recently that the world's 62 richest people own as much wealth as the entire bottom half of the population, or 3.5 billion people. I think sustainability is about changing how we make decisions so that we don't discount future generations and we don't forget to price pollution, so that we can properly reflect social and human capital.
Governments around the world need to deliver livable cities: we need to feed the hungry, we need to get around without congestion, and we need the right tools to understand how to evaluate these decisions.
We know there is evidence that companies that focus on long-term performance have performed better, during the financial crisis, during the pandemic. Companies that pay attention to their stakeholders have gained a social license to operate. Companies that manage their carbon emissions save money and innovate new products. So, now we monitor and report on these Environmental, Sustainability and Governance (ESG) metrics.
At the City of Vancouver, a large part of my role was helping to develop metrics about the green economy, including an approach to measure green jobs, which grew 50 per cent between 2010 and 2017.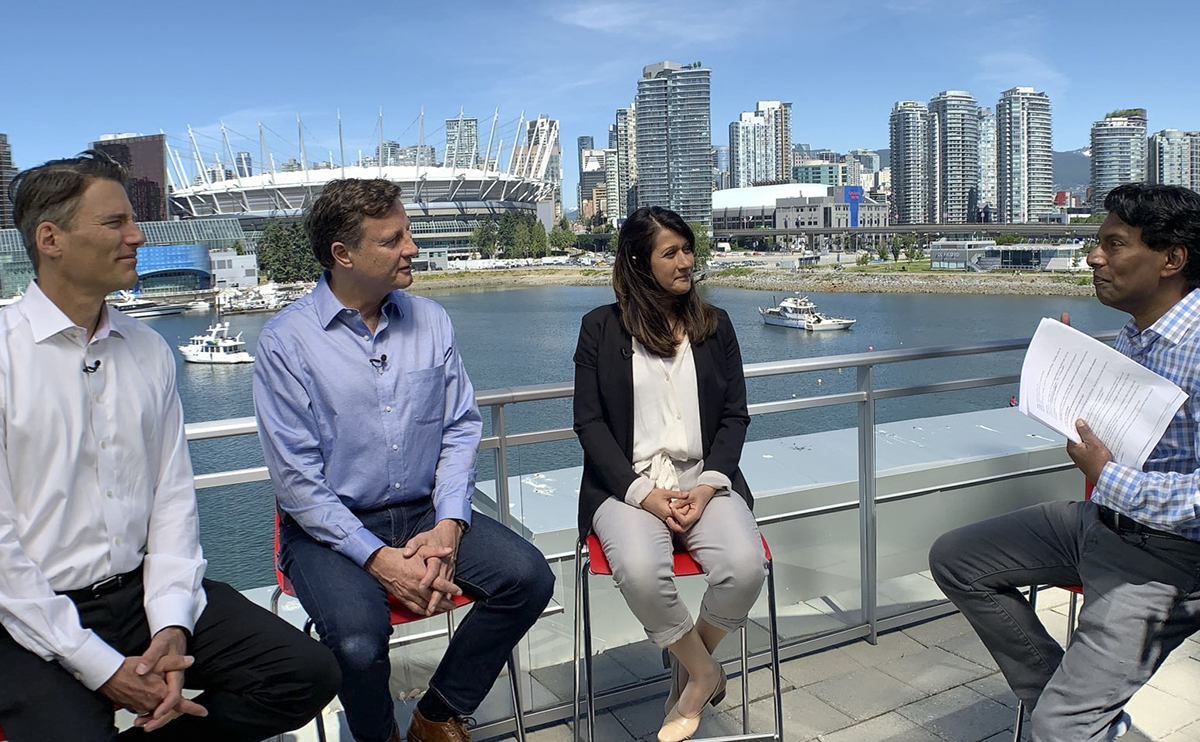 What is the biggest roadblock to eliminating climate change? How can we change this?
I remember reading a report from Microsoft, Google, MIT and others in 2019. They wrote that the technology to fight climate change has been available for years, it just hasn't been deployed at scale yet. Climate psychologist Per Espen Stoknes says that the biggest challenge to fighting climate change lies "between our ears."
We need to overcome the assumption that sustainability is just a nice-to-have public benefit. Sustainable approaches create value: you can save money on fuel costs, you can innovate new products, you can open up new markets, you can attract the best employees and retain fiercely loyal customers. You can improve asset value.
In fact, today, climate change is already here, and it is about protecting your future cash flows from the impact of climate change, and ensuring your business remains a going concern. We're past Milton Friedman's idea that a company exists only to increase profits. An increasing number of companies are using the UN's Sustainable Development Goals as a tool to think about business strategy. Does our business purpose actually align with what we, as a global society, actually need?
What is one thing that everyone can do that could help climate change?
You can provide input to the Canada Pension Plan Investment board about how they manage your pension investments. You can learn about the climate competencies of candidates and participate in elections, whether for your local credit union, or during provincial and federal elections. You can make sustainable choices when possible and vote with your dollars.
Think about the agency each of us has to influence decision making, and use it.