Want to be part of the next generation of creative professionals? Learn your craft and develop your skill in visual expression at CapU.
In the Bachelor of Design in Visual Communication degree program, we make it our business to keep up with industry trends and innovations – and take you with us.
The world of design moves fast and the program is rigorous, industry-focused and responsive to cultural change and technology advances.
You'll engage with instructors who are professionals with years of experience and broad networks across the industry. Bring your talent, passion and goals to a program with a reputation for industry-ready graduates.
Prior to graduation, you'll take part in an eight-week industry practicum placement to help you hit the ground running in your career.
After practicum, you'll showcase your portfolio at our annual Grad Show, which is attended by Vancouver's top agencies and art directors, who are actively on the lookout for new creative talent.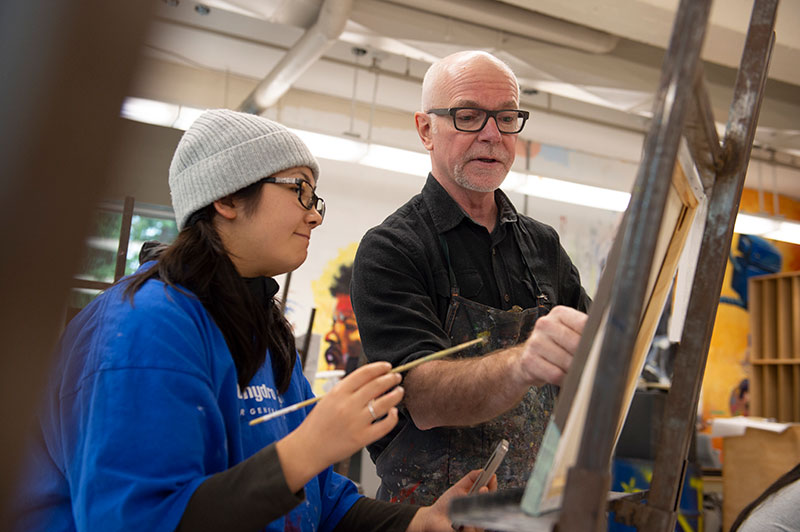 Learn from top artists and designers
During your intensive four-year design training, your instructors will be by your side, sharing their knowledge and providing support with your creative projects.
Bachelor of Design in Visual Communication