Alumni Q&A: Oumar Barou Togola
Published20 March, 2023
Photo credit Oumar Barou Togola and Patrick Leung
Food for Thought: Recipient of the Unified Award at the Alumni Awards of Excellence on the importance of an equitable food system.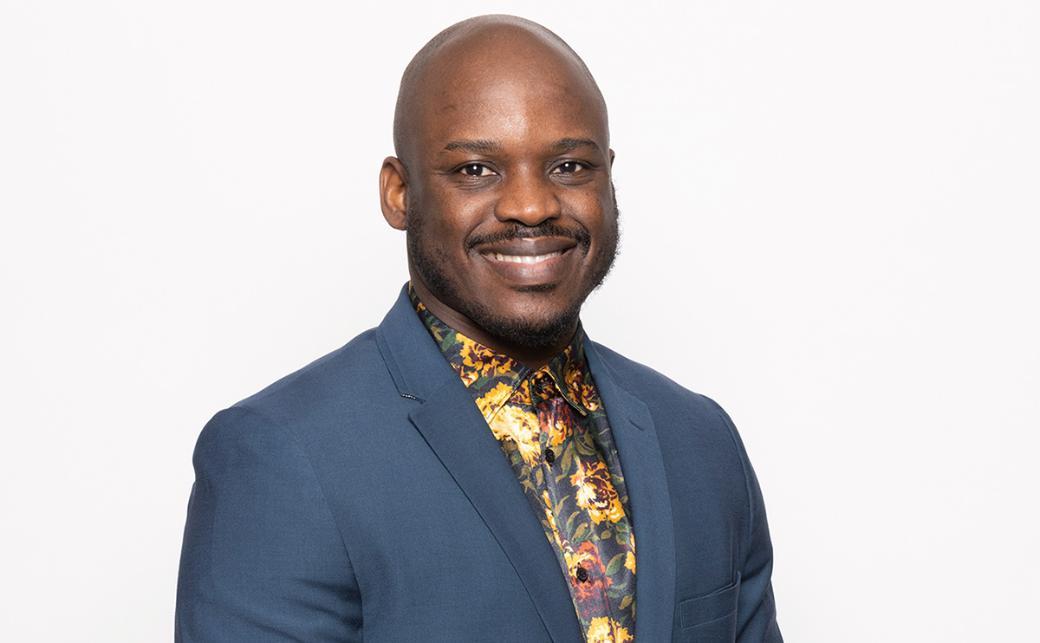 CapU alumni Oumar Barou Togola is the Kelowna-based and Mali-born Founder of social enterprises Farafena Health Inc. and Savanna Foods.
Farafena has worked with hundreds of female farmers in West Africa to bring their food to export markets, while Savanna Foods developed a "farm to fork" model focused on uplifting both rural and urban women supporting each other in a reimagined food system within West Africa. Savanna also partners with women smallholder farmers and their communities to support food security.
CapU is proud to honour Togola with the Unified Award at the upcoming 2023 Alumni Awards of Excellence. We asked Togola what led him on this path as a social entrepreneur and his plans for the future.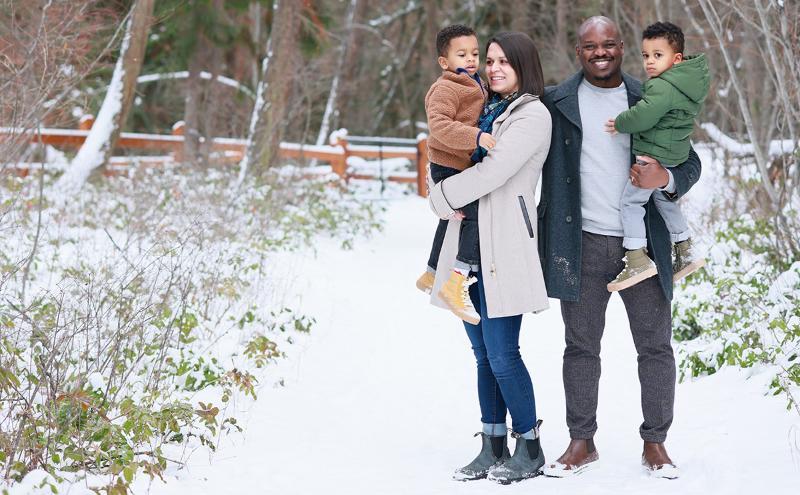 Can you share the story behind your company and what inspired you to launch a business with a socially conscious focus?
As an entrepreneur from Mali and Canada, my childhood experiences instilled in me an appreciation for sub-Saharan Africa's natural and human resources and the conscious need for equitable and dignified community development. Growing up in Mali, I saw first-hand the struggles that smallholder farmers faced in trying to feed their families and communities. I also saw the negative impact the global food system had on these farmers and their livelihoods.
When I moved to Canada, I became aware of the disconnect between consumers and the food they were eating. Many people had no idea where their food came from or the impact it had on the farmers who grew it. I realized there was an opportunity to bridge this gap and create a more sustainable and equitable food system.
I founded my company with the goal of creating a food system that benefits both smallholder farmers in Africa and consumers globally. I wanted to use my background and experience to create a business that would make a positive impact on the world. By working closely with smallholder farmers, we have been able to create a food system that supports the local communities, improves their livelihoods, and provides high-quality, nutritious food for consumers.
My company is inspired by the noble and honorable farming communities, and the goal is to remove all the barriers that hold back smallholder farmers from growing crops to feed themselves and their communities. This is the north star that has never let us lose focus or hope and continues to guide us in all our endeavors.
What was your biggest challenge in bringing your vision to life?
The biggest challenge in bringing my vision to life was accepting and admitting that our initial approach was a form of extraction that did not create the type of prosperity and wealth for smallholder farmers we had expected. This realization and the process of reimagining the food system in Africa was a big challenge that required a significant shift in thinking and approach and a lot of hard work, patience and perseverance.
I have learned to be patient, focused and detached.
Your mother was a midwife and entrepreneur herself who owned five bakeries. Can you share how she shaped your journey today?
My mother is a retired midwife who continues to run several businesses to this day. She is my role model, not only as a hardworking and successful businesswoman but also as a fierce advocate for women's rights and a dedicated community member. Her work as a midwife and her entrepreneurial spirit has been an inspiration to me, as has her focus on raising her children with a worldview and a commitment to service.
My mother and father have had a profound impact on my life and values, and I strive to emulate their dedication to serving others. The way my mother was able to balance her work as a midwife and her business and still find time to support her community is an inspiration. Her determination and hard work are admirable and have made a positive impact on many people's lives, including the women who came to her for labour and delivery support.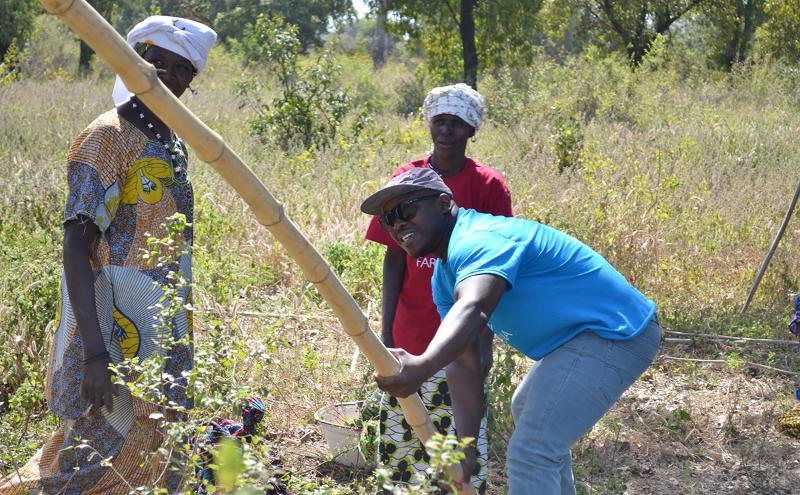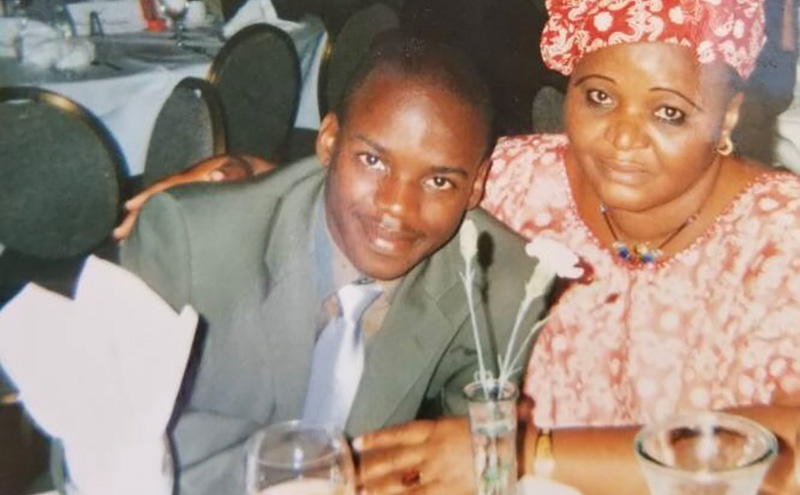 The COVID-19 pandemic has had a big impact on business, particularly supply chains. Have you had to change your focus in any way?
The COVID-19 pandemic has had a significant impact on the world, particularly on Africa, where supply chains have been disrupted, and the challenges facing current food systems have been exacerbated. Instead of trying to market African food to Western consumers, we have shifted our focus to supporting short supply chains within Africa, with the goal of eventually stopping the importation of food from Europe. This change in focus highlights the importance of building resilient and sustainable food systems within Africa, particularly in times of crisis.
A new focus on farm-to-fork food chains in Mali and Africa is a step towards addressing the challenges of food security, food sovereignty and the economic development of the continent.
What's next on the bucket list?
I have ambitious plans for reimagining agriculture in Africa, with a focus on inspiring smallholder farmers to become prosperous using regenerative practices. By promoting biodiversity and Indigenous crops, I aim to support the preservation of traditional farming practices and the cultural heritage of the continent.
Additionally, by raising awareness of the richness and diversity of Africa, I hope to help people appreciate and value the cultural heritage of the continent.
This vision has the potential to bring prosperity to smallholder farmers and their communities and to contribute to the economic development of the continent while preserving its biodiversity and cultural heritage.
The regenerative farming practices I am promoting are sustainable and will have a positive impact on the environment. They will also help communities become more self-sufficient in terms of food production. This initiative is an important step towards building resilient and sustainable food systems in Africa, which will help to ensure food security and food sovereignty for the continent.
Alumni Awards of Excellence
Congratulations to our five extraordinary 2023 Alumni Awards of Excellence recipients.
Meet the Award Recipients
What advice would you offer to inspiring students looking to combine their passion with their career?
Align your passion with service to your community. Find a problem and seek people who will join you in offering solutions. Ask a lot of questions. Consult with your loved ones and those who you wish to serve. Find time to reflect and keep on trying, reflecting, consulting, planning and trying again. ACT.
Remember, progress and success often come from trial and error. And be patient and persistent in your efforts.