Getting a Grip
Published3 May, 2021
Photo credit Jesse Winter
Bubbles, distancing and staying safe as BC film crews return.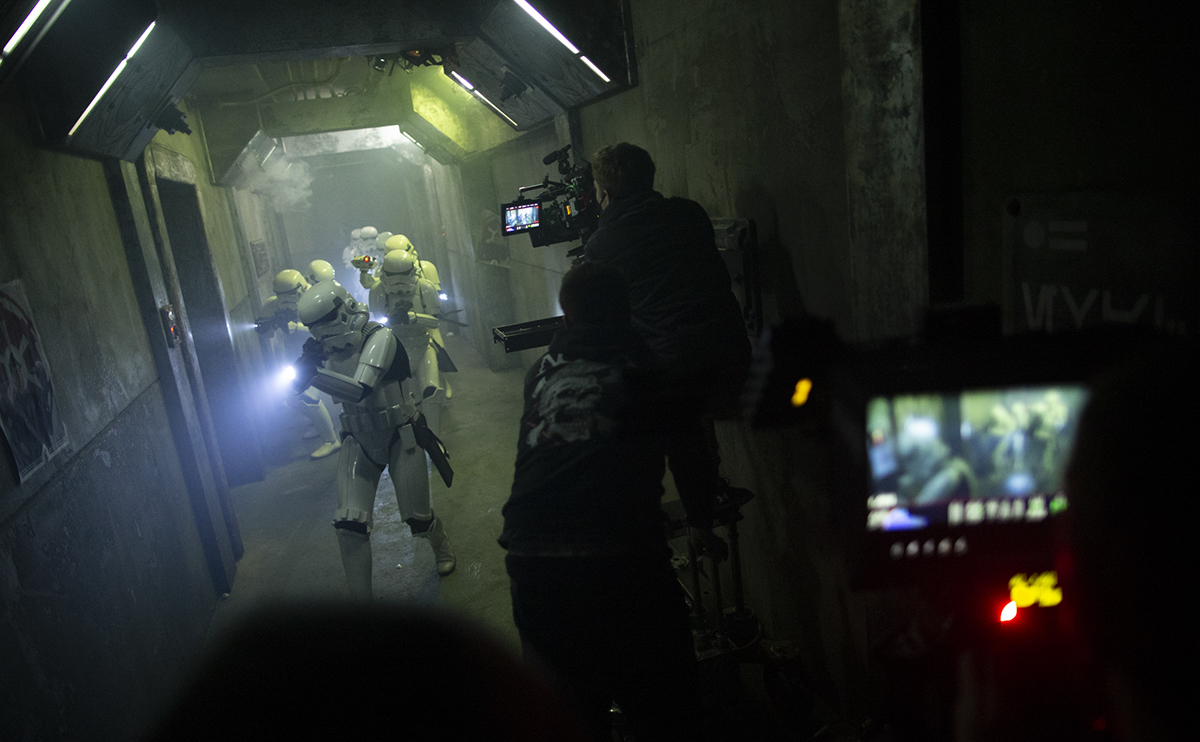 There's a moment in every good adventure story where a sudden turn casts the future into darkness; Furiosa discovers The Green Place is a myth. Ned Stark dies. Darth Vader is Luke Skywalker's father.
Most of us have one from our own lives last year — the moment we realized the gravity of the pandemic. For Ian Gustafson, it was when he saw students in his CapU film classes panicking and scrambling to find hand sanitizer and understand social distancing a year ago. That was on a Monday.
"By Wednesday, [the school] said 'Nope, it's done. Wrap it up, we're shutting down,'" Gustafson said.
These "all-is-lost" moments make great storytelling fodder. But almost without fail, these moments aren't the end — they are the beginning of an uphill climb toward resolution and, sometimes, even rebirth.
The speed with which the film industry stopped was shocking, Gustafson said. But during the past year, he has watched the Vancouver film industry make its own climb, going from shutting down completely, to adapting to new challenges, and ultimately, to re-opening more successfully than many other industries.
There were bumps in the road, including sporadic news reports about major film productions having confirmed COVID-19 cases, which led to proactive shutdowns. And while a lot of the public worry was on keeping celebrity cast members safe, Gustafson said crew members like him can face particular risks because of how much time they have to spend on set.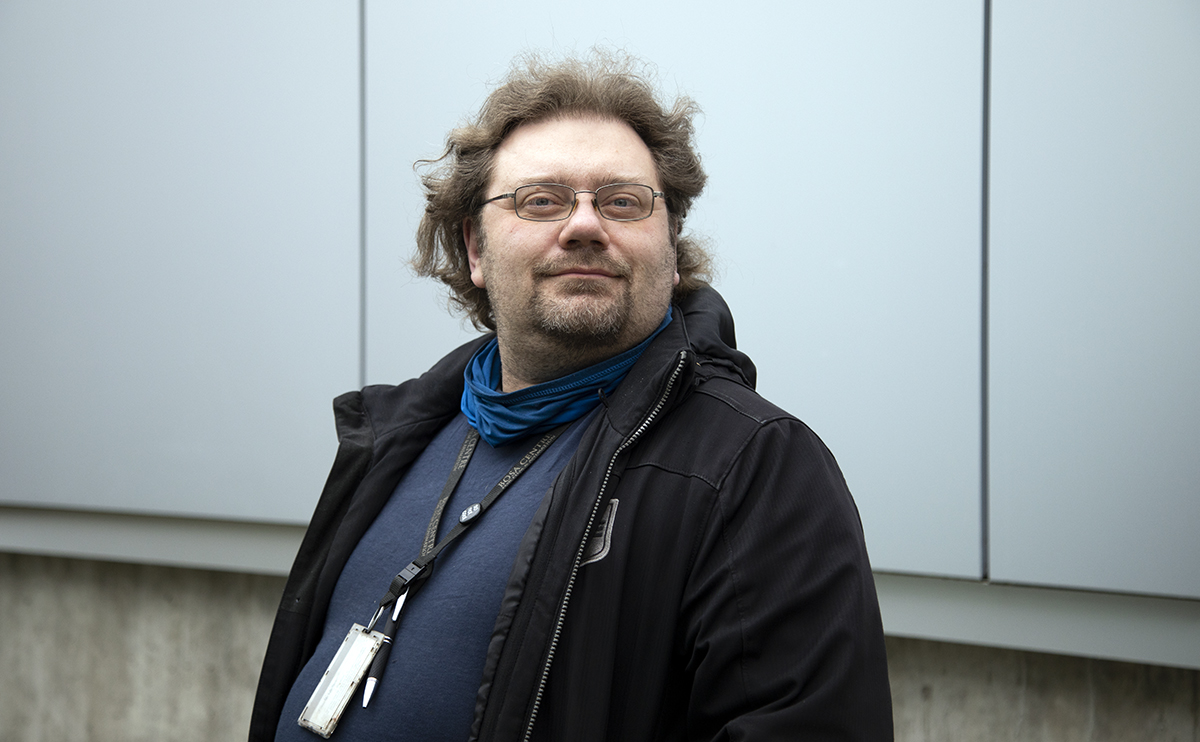 "Pretty quickly we were all wearing masks," he said. "We'd have someone walk around with disinfectant and spray our hands or wipe down gear every 20 minutes."
Gustafson is a certified Fisher Dolly technician. When he's not teaching at CapU, he can be found on the set of any number of indie projects, doing the critical but often unglamorous work of key grips and lighting techs. While actors, directors or cinematographers often enjoy the limelight of movie production, it's the crew that actually make things run.
One of the indie productions Gustafson worked on during the pandemic is the Star Wars fan fiction series Bucketheads.
When Bucketheads was filming in Langley earlier this spring, COVID-19 safety protocols were everywhere. The cast would be shepherded into place for rehearsal and filming, then whisked away again to keep the numbers down.

Crew members like Gustafson, however, were often needed on set all the time, making masks, physical distancing and hand sanitizer even more important. There were also rigorously enforced bubbles separating different production departments, Gustafson said.
"If I'm a grip and you're an electric, it's going to take longer but I'm going to ask you to please go get me this piece of equipment (from your department) instead of just going and grabbing it myself like I used to. Everyone very much stays within their own bubble," he said.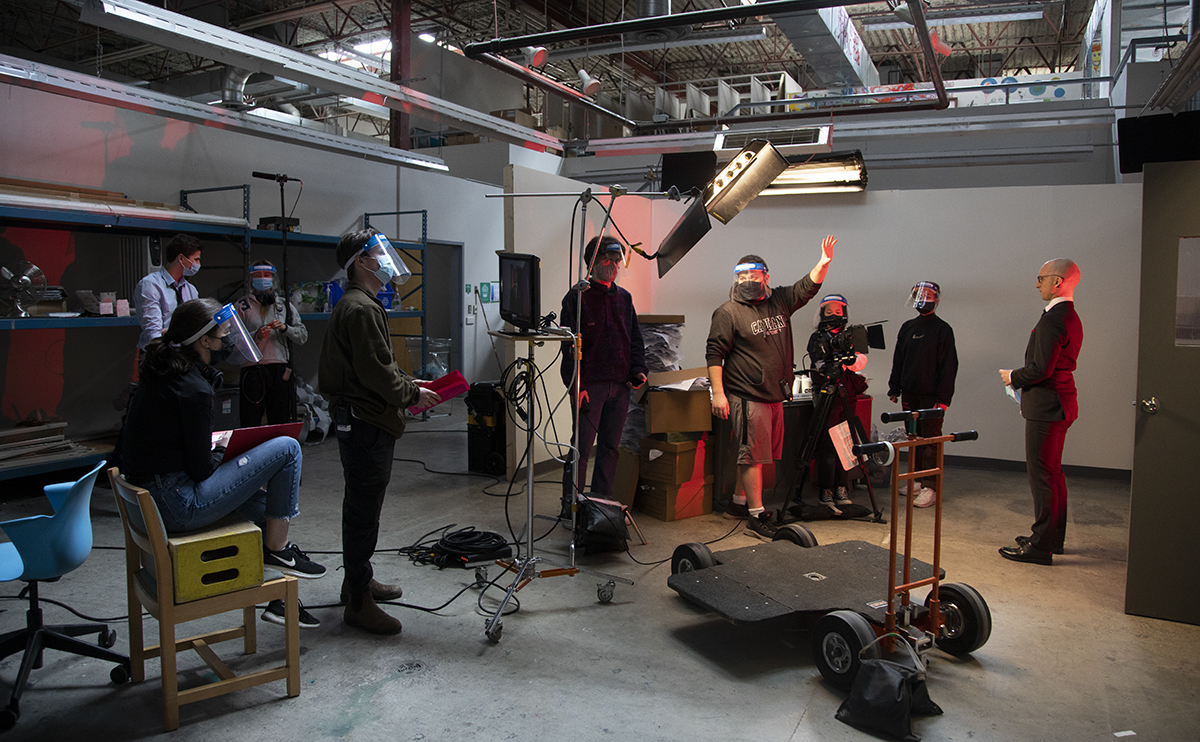 A year after the pandemic, Gustafson says the film industry is buzzing again.
"Everyone's just going, going, going, because they really want to catch up," he said. "It's been a year without new content, so everyone's going, 'Get us new material!'"
At CapU, in-person classes are slowly starting to ramp up again. B.C.'s public health officer Dr. Bonnie Henry told schools in March to begin planning a return to pre-pandemic on-campus life. The energy Gustafson sees from students — many who sacrificed their social lives through the pandemic so they could stay safe and in school — echoes the vibe of the industry overall.
After what has been a scary, challenging year for an industry dominated by gig and contract workers, Gustafson said the dawn has finally arrived.
"I don't foresee any downward turn now because everyone's figured out how to stay safe. And once the vaccines start rolling out, it's going to make things even easier."
Jesse Winter is an award-winning photographer and writer based in Vancouver. He has reported from north of the Arctic Circle to the mangrove forests of Nigeria's Niger Delta. His recent work focuses primarily on social justice, the environment and government accountability stories. His work has appeared in The Guardian, The Toronto Star, The National Post, The Ottawa Citizen, The Winnipeg Free Press, The Yukon News, Up Here Magazine and numerous other publications.