Are you curious about the living world? If you want to understand how life works and open the door to diverse career opportunities in the life sciences, consider an Associate of Science Degree - Biology at CapU.
Biology is the science that explores and explains the life within and around us, investigating everything from how molecules move within cells to how ecosystems flourish in varied environments.
This two-year associate's degree provides a firm foundation in the broad, exciting, and rapidly growing fields of life science.
Our multidisciplinary and lab-focused curriculum emphasizes both the academic and applied skill sets you need to pursue opportunities in a range of fields including health, biotechnology, and conservation and resource management.
After completing your associate's degree, you can ladder your credits into the four-year Bachelor of Science degree at CapU.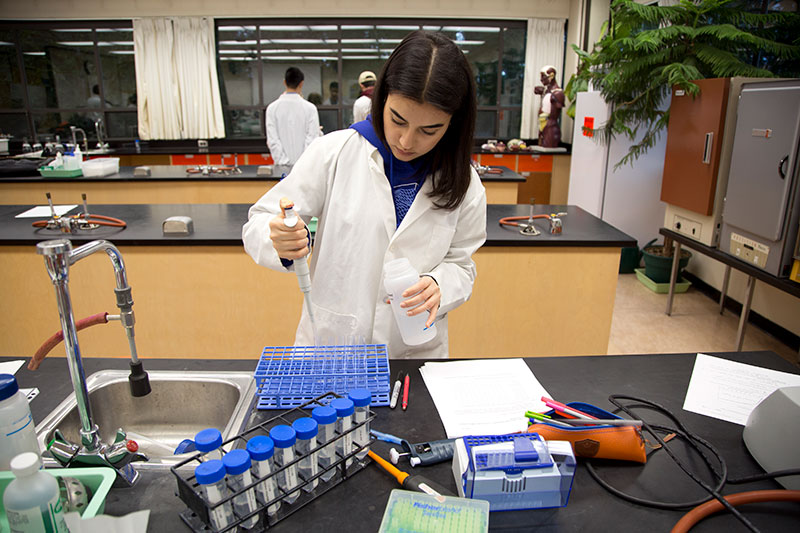 Learn the scientific method
You'll develop an understanding of the "why," with training in conducting, observing and analyzing experiments, generating hypotheses, interpreting data, drawing conclusions, modifying predictions and identifying gaps.