Capilano University's fourth chancellor: Yuri Fulmer, OBC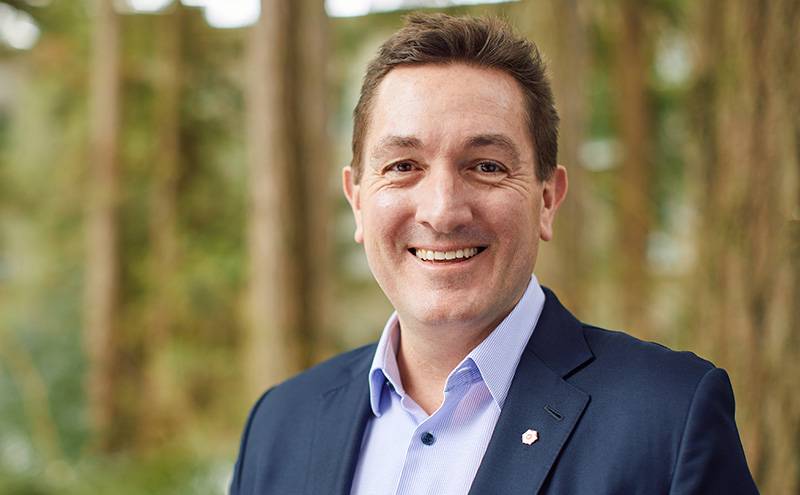 "Capilano University's commitment to engaging with community resonates deeply with me. The past few years have shown people's resilience, innovation, perseverance and care for each other. By coming together, we're making an impact in creating a future inspired by imagination and I'm humbled and honored to serve CapU in the role of chancellor."
– Yuri Fulmer
For more than 20 years, Yuri Fulmer has been helping businesses to grow and communities to thrive. From the purchase of a single A&W franchise, Fulmer seeded a business portfolio that was worth $60 million by the time he was 30.
In 2010, Fulmer founded Fulmer Capital Partners (now Fulmer & Company) which owns and invests in a group of companies in the hospitality, business-to-business, manufacturing, construction, digital technology and consumer service industries.
Fulmer is also committed to serving local communities, involving himself in non-profit, educational and arts organizations and his role as an accredited director for a number of corporate and civic boards.
In 2018, Fulmer established The Fulmer Foundation. One of the foundation's biggest undertakings is the management and support of Goodly Foods Society – a social enterprise working to repurpose surplus produce from local suppliers, while creating employment opportunities for people in need.
Fulmer also works hard to personally support Truth & Reconciliation and encourage others to do the same. To that end, he has been the title sponsor of the largest dedicated art prize in Canada for First Nations for multiple years; in 2022 he announced plans to expand this prize nationally.
In honour of his business achievements and community contributions, Fulmer was recognized in 2008 as one of Canada's Top Forty Under 40. He is a recipient of The Spirit of Vancouver Award and The Queen's Diamond Jubilee Medal and in 2021 and 2022, was named Business in Vancouver's Living Legend.
In 2010, he received both the BC Community Achievement Award and The Order of British Columbia – British Columbia's highest honour – for his "dynamic entrepreneurship and committed volunteerism."
Fulmer has been a valued supporter of Capilano University, donating both time and money. In 2021, Fulmer and his family made a lead donation of $2 million to kickstart the capital campaign for the University's new Centre for Childhood Studies. Thanks to his donation, the campaign went on to raise $5.6 million for the centre that will add 74 childcare spaces and increase enrolment in early childhood education programs by 25 per cent.
As chancellor, Yuri Fulmer also serves as a member of Capilano University's Board of Governors and the Senate. A key ambassador for the University, the chancellor's role is a voluntary one that includes conferring credentials at convocations and performing other official ceremonial duties.