The Health Care Assistant (HCA) certificate at CapU is accelerated career training that allows students to complete the program in 7 months.
The HCA program at CapU combines theory courses, lab skills and clinical practicums in real-world health care settings.
In the program, you'll learn how to provide personal care to clients and residents in complex care, specialized dementia care, selected acute care settings and in the community.
You'll develop the knowledge and skills to work with patients who have specialized needs, with training in personal care nursing, common health challenges, and cognitive and mental health challenges.
Classes are taught by experienced Registered or Licensed Practical Nurses who share stories about their experiences in a variety of health care settings, including acute care, long-term care and home support.
Upon graduation, you'll be ready to get working in a secure and growing field with potential to advance.
Start an in-demand career in health care by training as an HCA at CapU. Learn more below or contact hca@capilanou.ca for more information.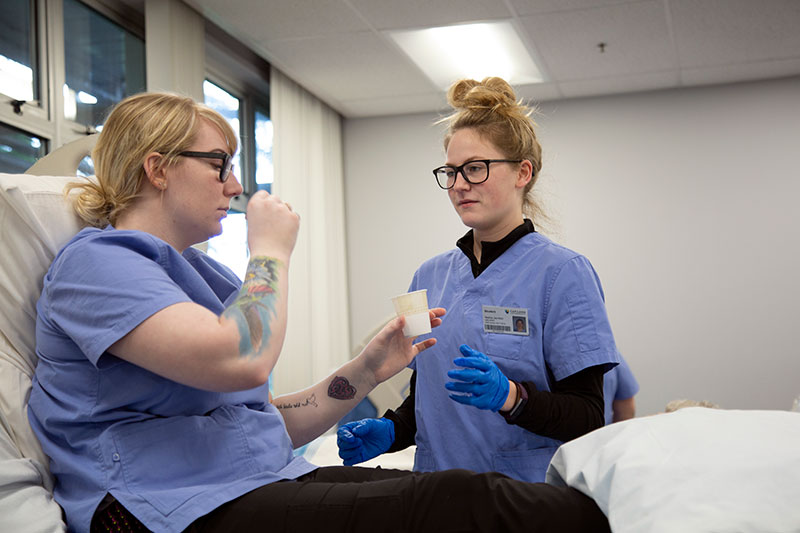 Graduate ready to be a health care assistant
You'll graduate with plenty of work experience, including two practicums, the first in multi-level care or complex care, and the second in home support or assisted living.