Digging for Motivation
Published25 January, 2022
Photo credit Alia Youssef
CapU Blues re-emerge after two seasons spiked by COVID-19.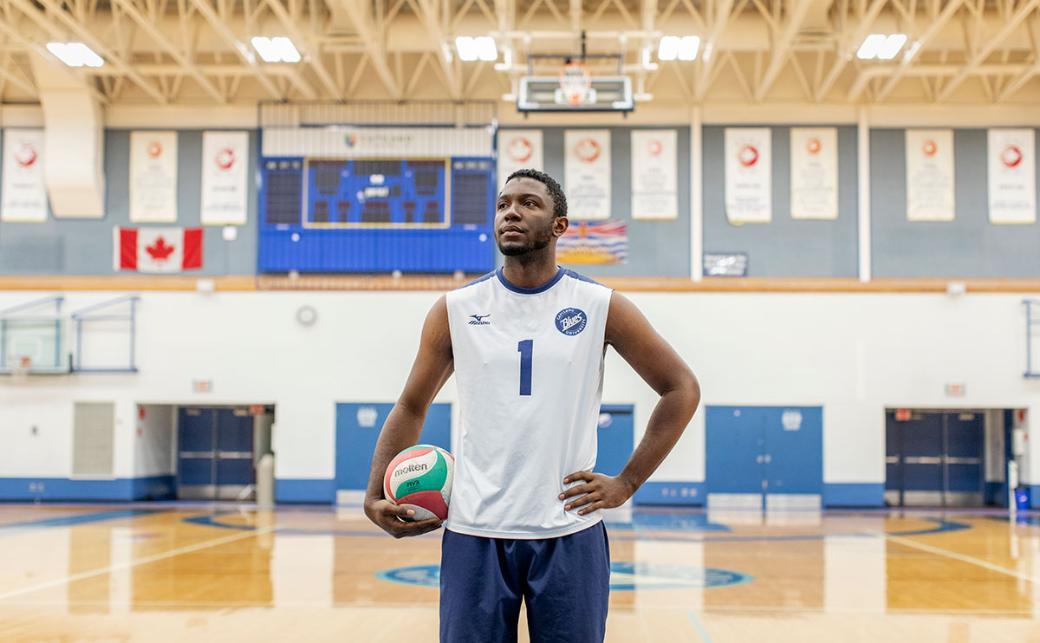 The Capilano University Blues men's volleyball team has the unique distinction of competing in the last Canadian Collegiate Athletic Association (CCAA) national tournament before everything shut down in March 2020.
Rafael Hilario, an international student from Rio de Janeiro, Brazil, remembers the team's experience — including playing for gold against Ontario's Humber College in the CCAA national championships — like it was yesterday.
"When we left Vancouver for Fredericton, New Brunswick, on Monday, March 9, 2020, we were aware of a virus circulating elsewhere, but it felt like it didn't affect us," he said. "We didn't think it would be coming to Canada. We thought we would be fine."
When the NBA season was suspended on March 11, however, the team started to worry.
"We got scared. We heard some schools were closing classes and we wondered if it would happen to CapU."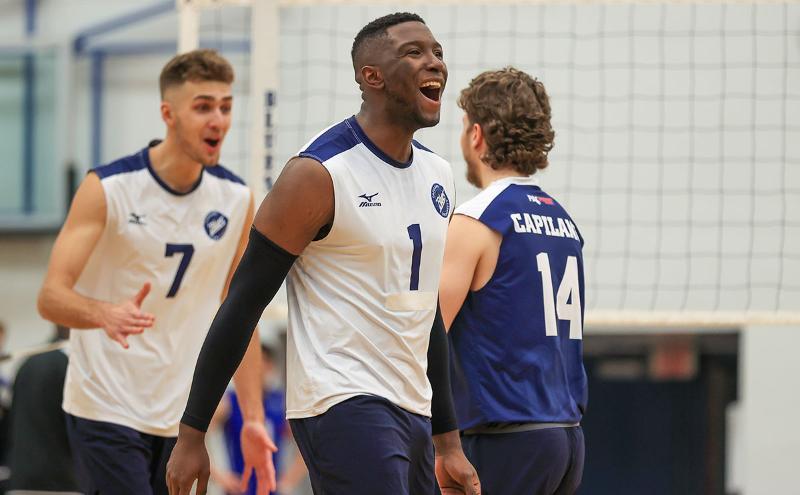 On March 12 — day one of tournament play — things really started to shift. Normally, before the game, teams would start warming up in the gym. Instead, the team was ushered into a dressing room and told New Brunswick's first COVID-19 case was identified that afternoon. The 17 players had to remain quarantined in the dressing room, huddled around a phone, to watch the preceding match.
Tournament officials decided the tournament could go ahead, but with no fans in the gymnasium. One player's mother had travelled from Australia to watch her son play and she couldn't get into the venue.
"It was weird. After we won the national championship on Saturday, March 14, we had to run back to the hotel, where some players had their parents waiting, then we flew home that night. We didn't have the chance to celebrate properly," he said. "By this point, there was a fear in the air. When I got home to Vancouver, we couldn't even shake hands, only elbow bumps."
The new reality hits home
"I woke up the next day, Sunday, March 15, and everything changed," said Hilario.
He was laid off from his part time job at a Cineplex movie theatre. Being new to Canada, he wasn't familiar with the term "laid off" and didn't understand at first what it meant. With no job, he wondered if he could afford to stay in Canada.
After getting a new job at Save-On-Foods, Hilario decided to stay, but he worried about his family back in Brazil.
"I worried about my parents every single day until they got vaccinated," he said.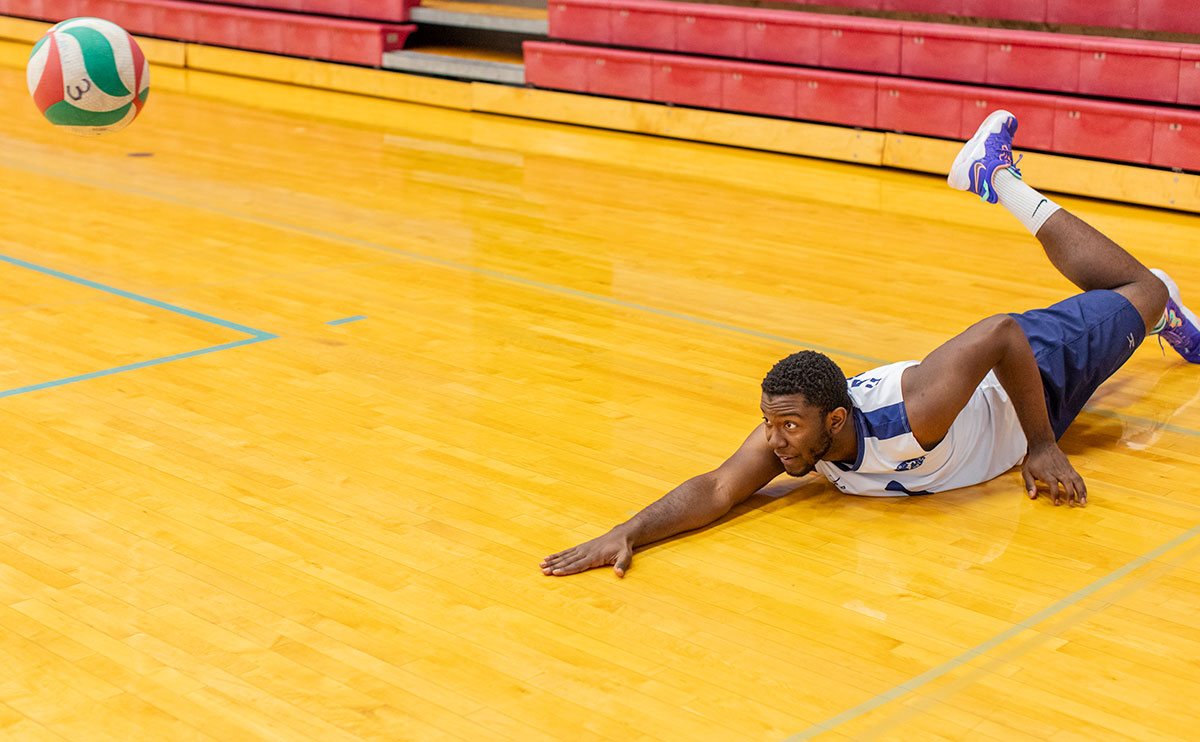 Finishing the term was difficult.
"I was taking four courses at the time, one of them was Macro Economics and I really wanted to be in class because it is a hard course," Hilario said. "When classes moved online, I struggled with concentration and started to lose focus."
Once final exams started in April 2020, all sports practices stopped. After a month and half without training, Hilario realized it was time to take matters into his own hands.
"I know my body and I needed to stay busy and to stay fit."
Finding motivation in the doldrums of a pandemic
Hilario felt the need to work out. With support from his former personal trainer back in Brazil, he and his roommate put together a program they could do in a park or a nearby parking lot.
"In summer 2020, we started to get excited, thinking things were going back to normal. We started to play beach volleyball as a team, and the coach told us it looked like we would be able to have a season for 2020-2021," he said.
The men's volleyball team started practicing together. Then, the second wave hit, and the dream of returning to play was taken away. Allowable activities dwindled, and at one point, players could only work on individual skills by themselves. There was almost no point in practicing.
"[Not being able to practice with your teammates] is hard in a sport like volleyball where teamwork is critical," Hilario said. "The interaction of teammates where a good serve, good defence, the dives, the blocks happen one after another — it's almost like a dance."
The restrictions affected all Blues athletes.
"Staying motivated was tough," said Claire Ye, a player on the women's soccer team and fourth-year Communication Studies student.
She found ways, however, to remain a part of the game through coaching youth soccer.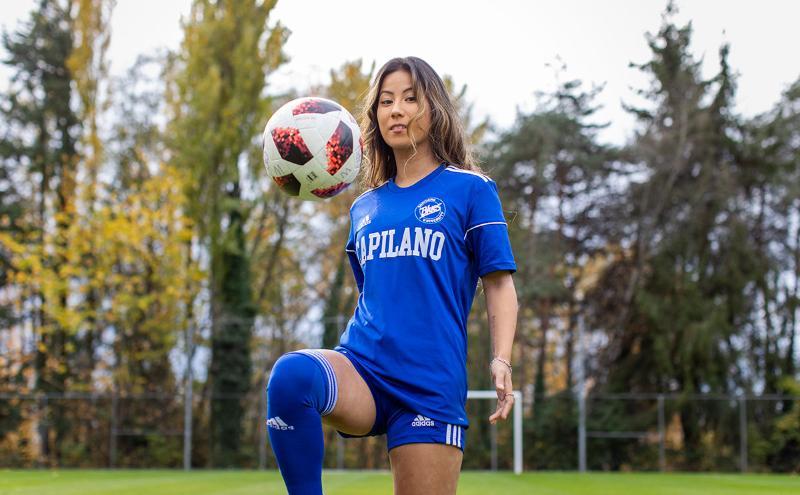 "While coaching, we had so many COVID protocols to follow, you could see the girls weren't having fun and it was hard to keep them motivated too."
Despite facing continuous setbacks, the student-athletes tried to stay optimistic.
"We changed our goals and decided to make 2020-21 all about getting ready for the next season," Hilario said. "Our big challenge was keeping focused and trying to have goals for a season that didn't happen. We wanted to practice and train, but at times it felt so pointless... we all felt it. But we still wanted to push each other and encourage each other."
Return to play
On June 15, 2021, restrictions were lifted.
"We were so excited for what this meant for our team and season. Our mood changed during practice, our attitude was way different," Hilario said.
There is much to look forward to, and although uncertainty continues to surround COVID and its impact on sports, student-athletes have discovered a newfound appreciation for their passions.
"The fact that I couldn't see my teammates for over a year, the fact that I couldn't play the sport that I love was incredibly hard," Ye said. "The past two years have made me value these things that I have always taken for granted."
Hilario is adapting back to the routines of being a student-athlete. 626 days since his last game, he realized it was hard to remember what to pack for away games. With the extended time away competition, even an exhibition game to open the season was physically draining. But it was worth it. The team could finally reflect on and recognize their championship year.
"Having friends and old teammates cheering for us and seeing the banner raised, it gave me chills," said Hilario. "I was exhausted, but I loved every minute of it."