Alumni Q&A: Orene Askew
Orene Askew inspires others to pursue their dreams by being themselves.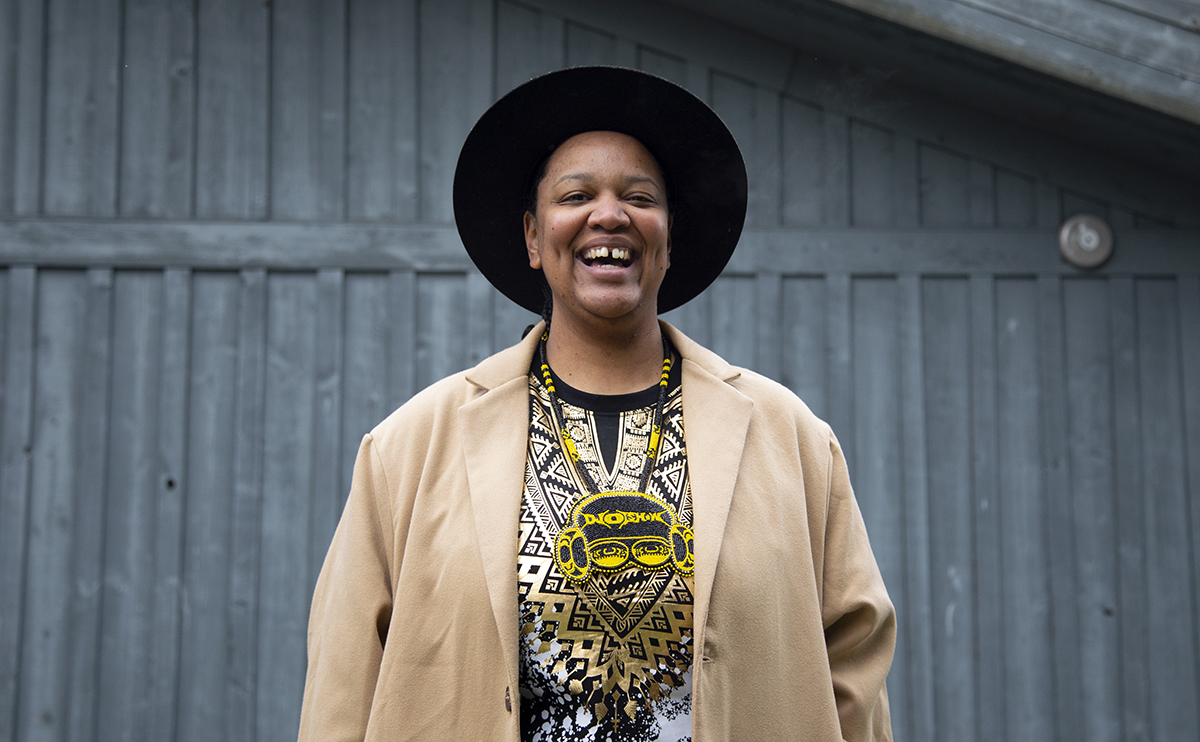 Orene Askew inspires others to pursue their dreams by being themselves.
A successful DJ, Askew is known around the city as "DJ O Show." A proud member of the Squamish Nation, she is also known for her motivational speaking. Askew travels across the country to speak to Indigenous youth on topics such as her Afro-Canadian and Indigenous background, social justice and entrepreneurship.
CapU is proud to honour Orene Askew at the upcoming 2021 Alumni Awards of Excellence. Askew's interview has been edited for brevity and clarity.
You mention your background is what makes you unique. What do you love to share most about your culture with others?
As Afro-Canadian and First Nations, my cultural background would seem different; yet, they are very similar. I feel fortunate to be able to embrace both sides by sharing them with those around me. Growing up in North Vancouver, I was teased a lot about my culture as if they were strikes. I looked different, and I look more Black even though I am closer to my Squamish heritage. Now, I see my culture as stars.
As a member on the Council for the Squamish Nation, what initiative are you most proud of?
Back in 2019, the Squamish Nation welcomed a rainbow crosswalk into our community at the intersection of Welch and Capilano Road. I was so proud to be a part of that initiative because finally our LGBTQ2+ could be recognized, honoured and represented in their community.
You grew up in a musical family. Can you share how your family influenced your career?
Growing up, my mother would always have Motown music playing in the background. I think that is amazing because even though my mother is Squamish, she would listen to Black music around me.
My grandmother on my father's side is from Gary, Indiana: that's where the Jackson family is from, and my dad grew up around the corner from their house. I try to make it to the Jackson family house every time I visit.
My grandmother was in an R&B group called the Rosettes back in the 60s and she played the piano in local churches for many years. Music had a large influence on my family and growing up, I knew it was something I wanted to do.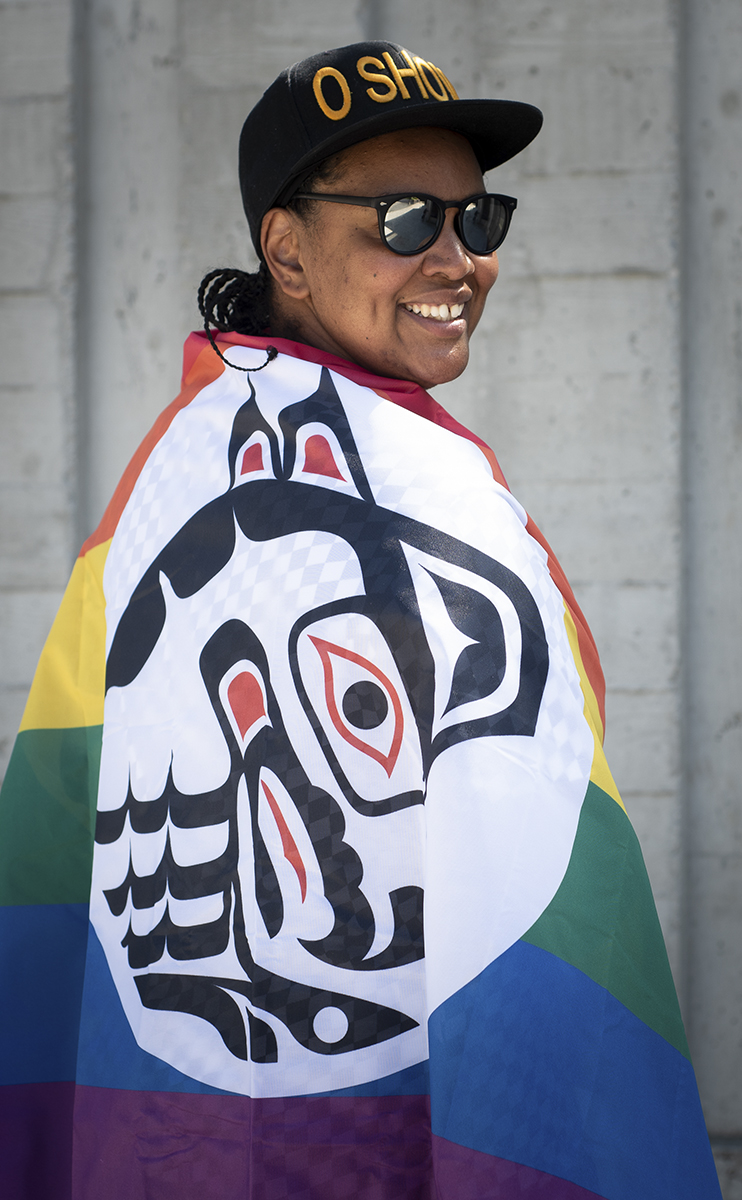 What has been your fondest memory of DJing?
I have wanted to be a DJ since I was 13 years old. I took the courses I needed to be successful, such as going to radio school and taking Business Administration at CapU.
In 2013, my house caught on fire and I only had two minutes to get out. I was alone in the house and it was quite scary, but the one thing I had to save was all my DJ equipment. It's my livelihood.
It's hard to choose just one fond memory, but what I love the most about DJing is the feeling of making people smile with their eyes when I play a song that they love or that they haven't heard in a long time. A wise person told me once, if you understand that it's not about you in the business, you will go far in it.
What made you pursue motivational speaking?
Motivational speaking is something I sort of just fell into by sharing my story. I remember the first time I did it, I was at a conference almost nine years ago in Ottawa. There was some downtime and the emcee of the conference asked if anyone wanted to share any words.
He passed the mic to me and I told my story and there wasn't a dry eye (including myself) in that audience of more than 100 people. I think it's been impactful because many people could relate to my story and know that they aren't alone.
What are the topics you speak on frequently?
I speak on many topics like anti-racism, social justice, inclusivity and diversity, education and entrepreneurship, to name a few. I think all of them speak to me because when I tell my life story, I cover most of these topics.
As a mentor for Indigenous youth, what is the number one piece of advice you tend to give?
That most of the things that they have gone through, I have too. And being different is a blessing and they should embrace it.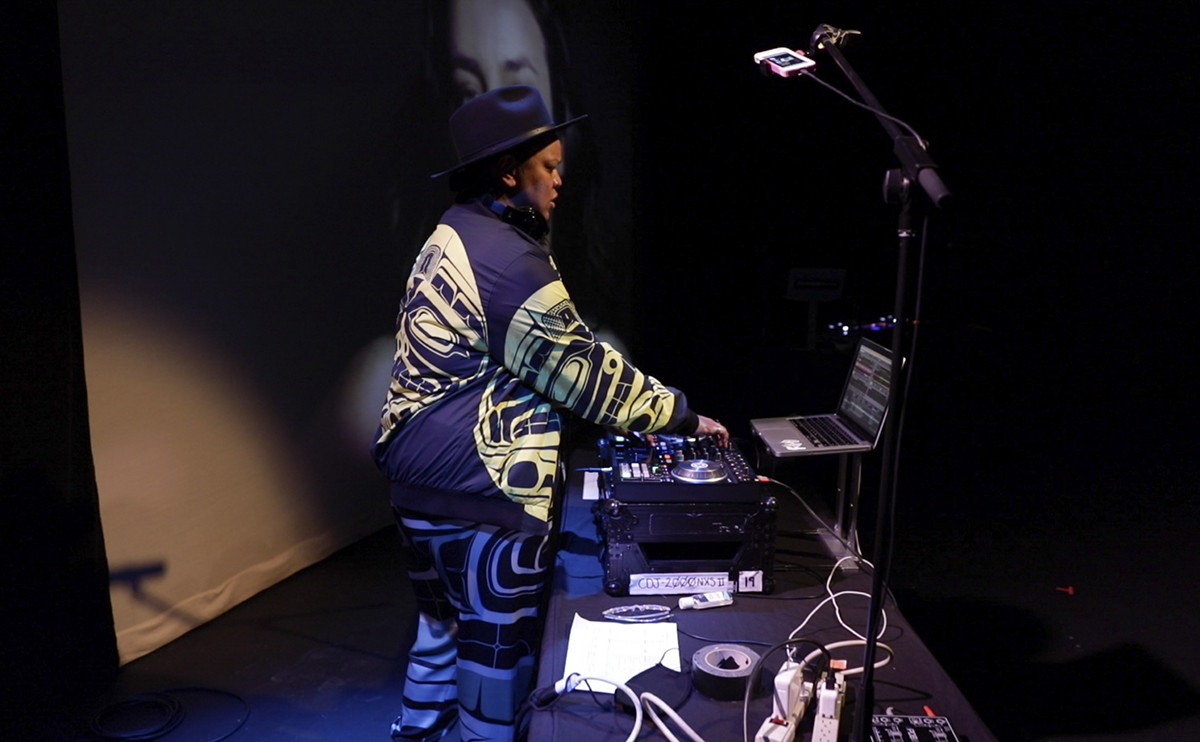 What has been the most rewarding part of being a mentor?
When they can finally see the potential that I could see from the beginning of the mentorship. Sometimes in life, people just need that one person to see that potential, help cater to it, and say "You can do it" and "I believe in you."