Alumni Q&A: Shahnaz Rahimtula
Published1 October, 2021
Photo credit Alia Youssef
Shahnaz Rahimtula was recently recognized by The Society of Notaries Public of BC for her 29 years of service as a notary public.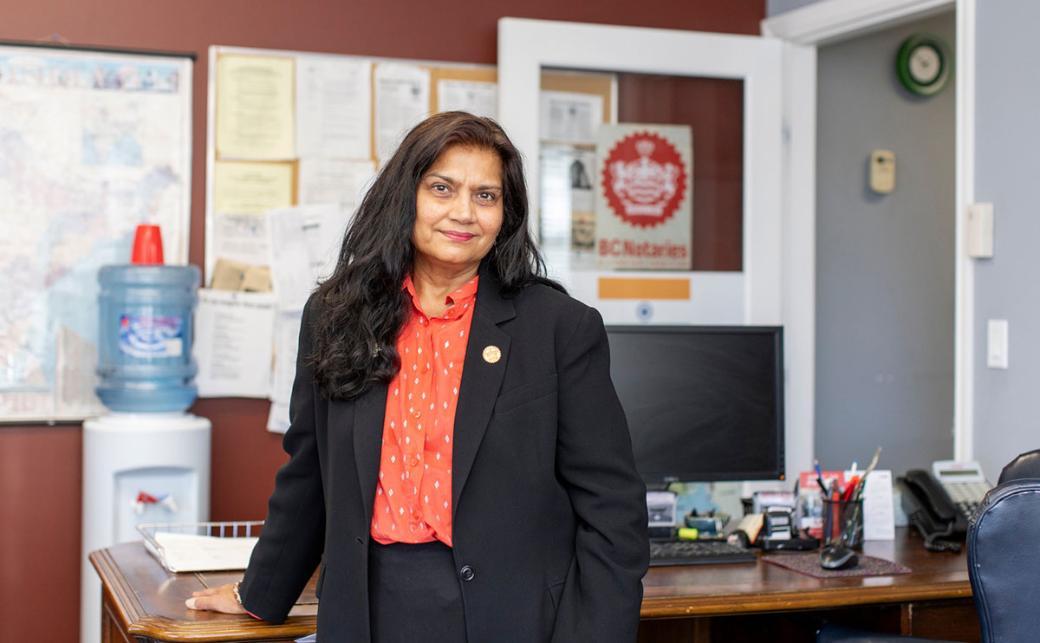 Rahimtula moved from India to North Vancouver with her husband on one condition - that she could go to school and receive an education.
As one of the first South Asian women to start her own practice in Vancouver, she is a role model for the importance of finding support away from home to pursue your dreams.
What made you choose to study at CapU?
In 1977, I had recently moved from India to North Vancouver and wanted to pursue an education in accounting. Being close to home Capilano College was the best option.
How did your experience at CapU transition you to become a notary public?
It was great grounding to be at Capilano College and learn the tools to be able to handle the financial world. There were some business courses in the Diploma that mandated that we read certain books and also the daily Financial Times. The teachers were empowering and inspired me to step into a business mindset.
Why was getting an education so important to you?
My mother always encouraged my independence and I wanted to stand on my own two feet.
What would you tell young women today about the importance of education?
The one thing no one can take away from you is education. It's a life-changing tool that can shape our future and give us self-confidence.
As Malcolm X said, "Education is the passport to the future, for tomorrow belongs to those who prepare for it today."
Sometimes you don't know what you are capable of until you step out of your comfort zone. Changing your mindset to accomplish what you want to achieve can become the key to your survival. It certainly became mine.
What are the long-term benefits of networking and when should someone start to network?
I think networking is the key but these days social media has taken over so one should network and keep in touch with their contacts. There has to be a genuine conversation among individuals, not looking at the process as a zero-sum game, or seeing what you can gain without reciprocation.
When you started studying at CapU, you had recently moved from India. What was your experience like as an international student?
I cherished every moment and found the staff, students and teachers to be very helpful and co-operative with my homesick feelings and also emotions of being lost in the college and the compassion people showed when I asked them to repeat themselves. I knew English when I arrived in Canada, but I had trouble understanding the North American accent, as I was more familiar with British accents.
In what ways were you able to share your culture with your peers and them to share their cultures with you? What happens when you can share your culture with others?
It's a win-win. Sharing is not just caring but also learning. We learn from each other, so we can understand our cultures but also embrace the differences.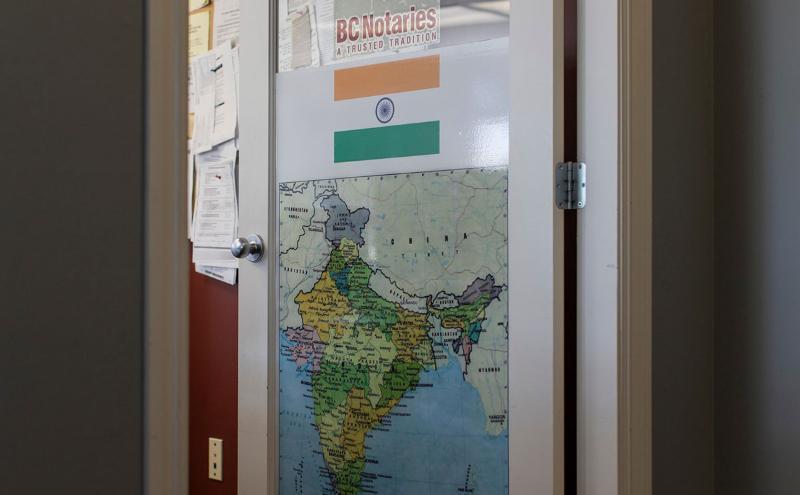 What is one piece of advice you would give to your younger self?
To work harder, focus more on understanding the subject matter as opposed to focusing solely on the outcome and always enjoy the journey while growing or learning.
How would you describe your job as a Notary Public?
The career of a Notary Public has changed in the past 29 years. It is very demanding, but it's also rewarding, if you have the patience, ability to identify each client's situation and incredible attention to detail.
It can be stressful sometimes to keep up with deadlines that can appear with very short notice due to a client's change in circumstances which are totally beyond everyone's control.
In this line of work, you need to go the extra mile and work longer hours. The co-operation help line from the BC Society of Notaries Public has been a tremendous support throughout my career.
What challenges did you face as being one of the first South Asian women to establish your own business in that industry and what did you learn from that?
The challenges were getting the right staff. I am deeply grateful to the South Asian community for their support. I was always welcomed by the banking staff and the real estate brokerage offices to attend their meetings, give presentations, and introduce myself and my services.
What part of your job adds the most value to your life?
Networking and meeting up with the client and completing the execution of documents, and also bringing smiles to the faces of my clients.
What is your favourite memory from CapU?
Every day was a new day of learning. It was exciting and I did not for a day feel that I did not want to go to college. It was full of fun and enjoyment. I was so lonely. I didn't know a single soul except my husband.
My husband left in 3 weeks after I landed in Vancouver and I remember feeling homesick and missing my family. My only source of escape and salvation was Capilano College where I met new people and made lifelong friends.