Noga Gayle, PhD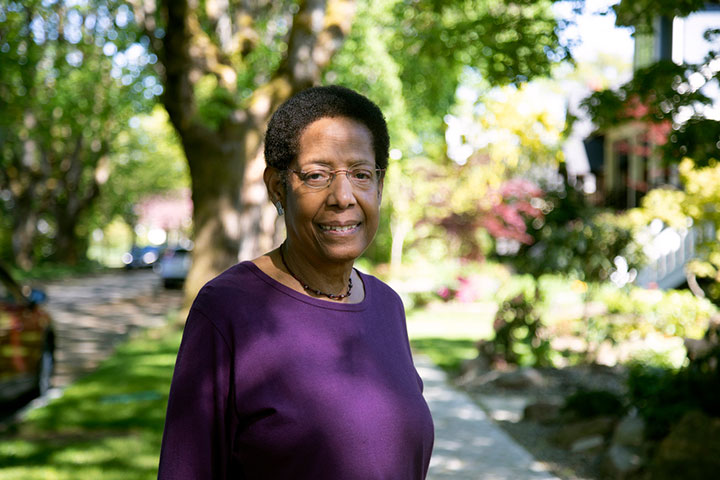 Noga Gayle taught for 32 years as an instructor of sociology and women's studies at Capilano University. She is a widely published scholar in the fields of sociological theory, sociology of the Third World, media and society and women's studies—all through a social justice lens.
Gayle introduced students to perspectives from the intersection of gender, race, class and ideology that would inspire their own critical scholarship and social action.
Her publications have contributed to broadening academic literature through compelling analyses of racism as an ideology and furthered the sociological dialogue with thoughts and ideas that continue to resonate, both within academia and throughout the wider world.
Gayle passionately advocated for the development of sociology offerings at the University. She was a valued voice on various provincial post-secondary committees that helped to establish both the rigorous scholarship and the excellence in teaching for which Capilano University is increasingly known.
Since retiring in 2009, Gayle has continued to provide transformational leadership by way of her involvement with the University Women's Club and the Women's International League for Peace and Freedom.
She is a vocal advocate for the rights of Indigenous and other marginalized women, and exemplifies how upholding values of inclusion, equality and respect for human rights can benefit individuals, communities and the greater good.