Honesty and Self-Acceptance
Published8 November, 2023
Photo credit Tanya Goehring and courtesy of Matina Mahdavian
Matina Mahdavian on striving to do your best, while being kind to yourself.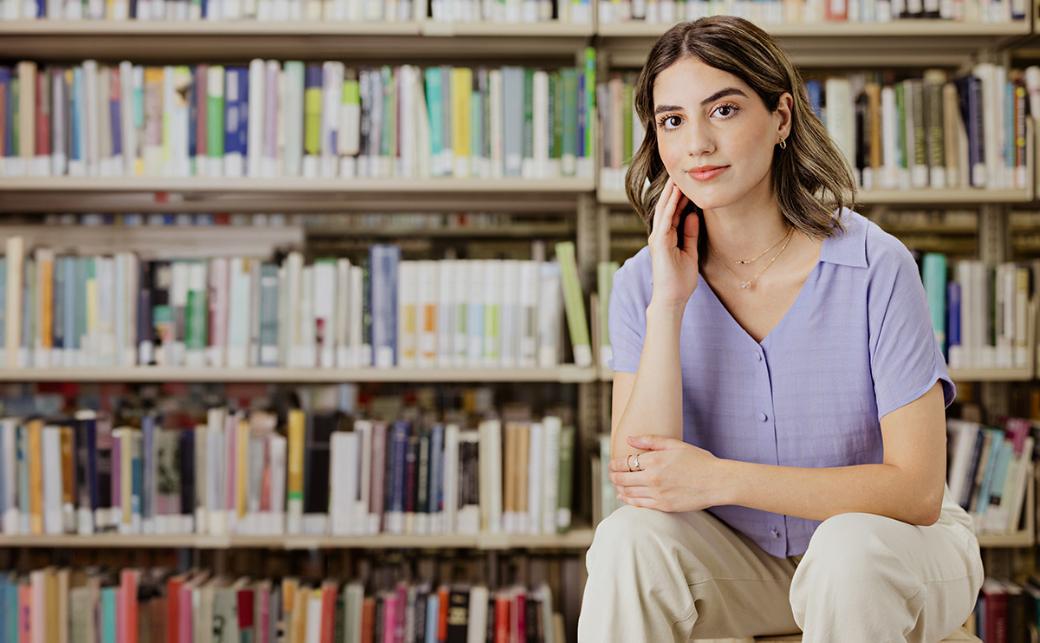 How would you describe yourself?
I would describe myself as an individual who is constantly trying to learn and improve in many aspects of my life. Every day, my goal is to learn how I can be a better student, a better driver, a better daughter, a better partner and so on. Growth is an important concept for me and I strive to work on myself and grow as a person as I find enjoyment in challenging myself and hopefully coming out successful.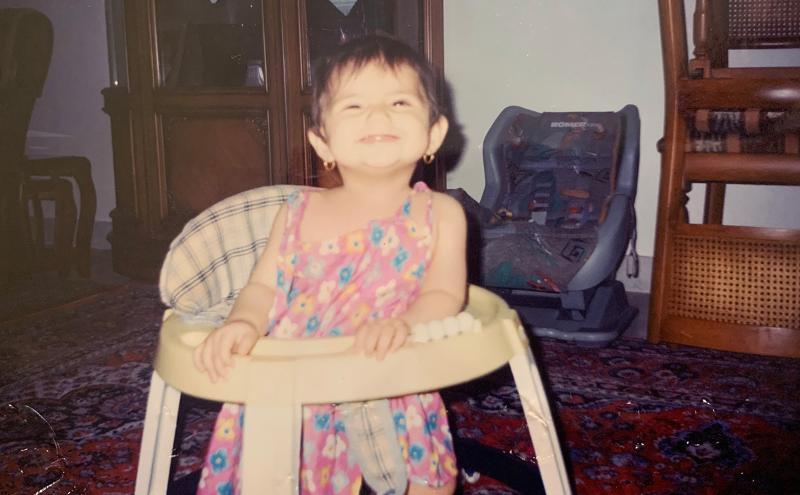 What CapU program are you enrolled in? And what year are you in?
I'm in my second year of the Bachelor of Legal Studies (Paralegal) program.
What's your favourite movie and book?
I don't watch too many movies; however, I do watch lots of series on Netflix in my free time. My favourite ones are all comedies such as Brooklyn Nine-Nine, Superstore, How I Met Your Mother and The Good Place. In terms of books, I find autobiographies the most fascinating, and Naturally Tan by Tan France is one that I really enjoyed.
What's your favourite food?
I've been vegan for three years. Since I started eating plant-based, I discovered tofu which is the holy grail for any vegan. Tofu lettuce wraps are truly the best and I could have them every single day.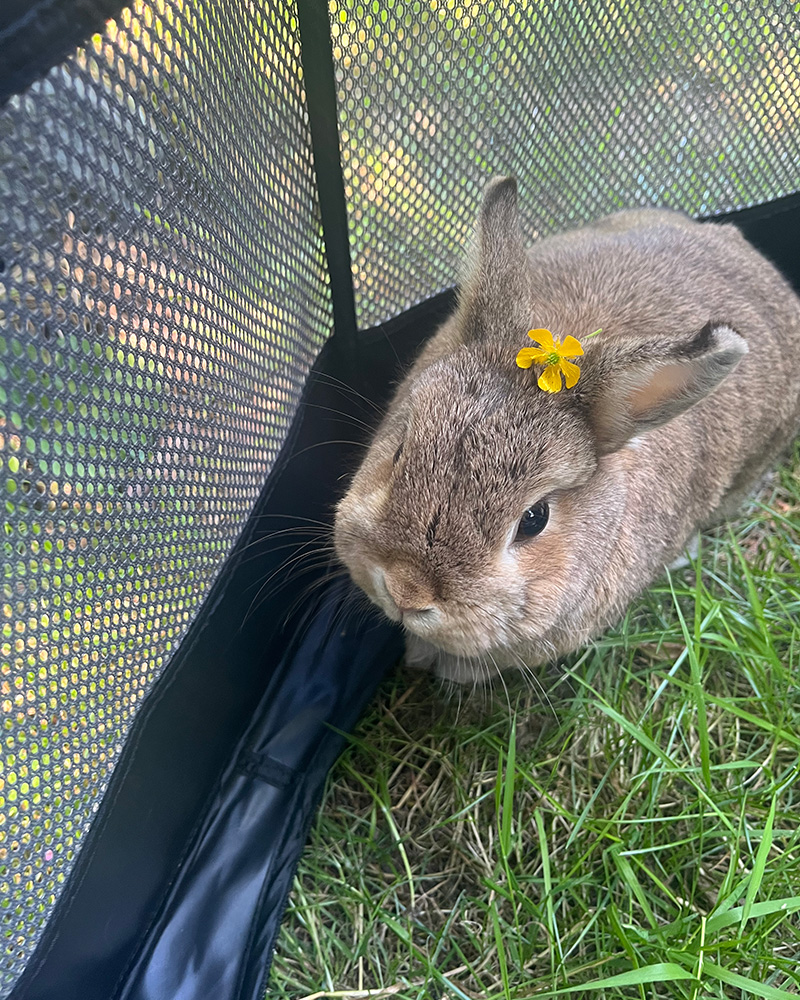 What's your biggest life lesson to date?
To be my biggest supporter. There are many times when other people will let you down or not be there for you in the way you need them to be. The only person who can truly understand you is yourself. By depending on yourself and cheering for yourself, you are able to navigate through life as a strong-minded person whose potential is limitless.
What's your biggest challenge?
Being kind to myself. Even though I've come very far, I still struggle to accept my imperfections. In middle school, I started feeling self-conscious and shy when all I wanted to do was to be outgoing and confident.
This followed me throughout high school and I kept working on myself until I got to a point of confidence where now I'm able to express myself more freely. That being said, I still have a long way to go to truly accept myself.
What's your favourite thing to do?
Spending time with my loved ones. Whenever I have some time in between all the schoolwork, I plan a hangout with my friends or spend quality time with my family which includes my bunny, Caramel.
Discover your uniqueness at CapU
At CapU, you can be your authentic self. Join a campus community that values and empowers you.
Be You
What do you love about CapU?
I love the culture here. Students are supportive, accepting and respectful toward their peers and are passionate about learning. The instructors are incredibly kind and support your learning as much as they can. Other than that, I like the diversity of programs here – some of which are very creative and unique.
What do you love about yourself?
I love how much I care about the people around me and the effort I put into making them feel loved and cared for. I like doing grand gestures for my friends' birthdays or getting them gifts for different occasions like Valentine's Day to show my love. With my family, I plan picnics or hangouts whenever we all have time.
Who gets you?
My mom has always been the person who gets me and supports me through everything. Ever since I was young, I was able to talk to her about everything without worrying about being judged or getting a negative reaction. Aside from being a great mom, our personalities are extremely similar, so she understands me on many levels.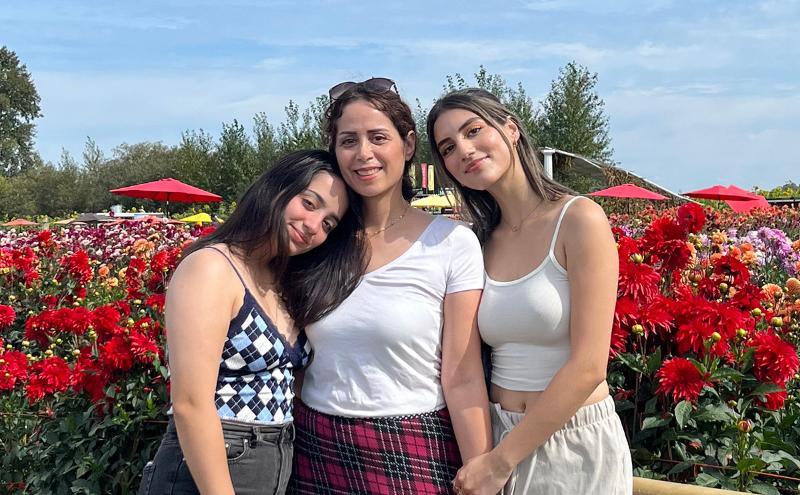 What does being authentic mean for you?
Being authentic means understanding your true desires and character and showing up to life ready to be challenged and questioned. Embrace that there is no right or wrong way to live. Life's one big conversation.
What advice would you offer to students starting their first term at CapU?
Always try to participate in group discussions. Take a shot without worrying about being wrong or making mistakes. Strike up a conversation with your neighbour beside you and get excited for the start of a new chapter in life.
You're part of a huge network of individuals. You'd be surprised who you will meet, collaborate with, create with and learn with. Most importantly, have fun with it and try to hop on that bus before rush hour.