Alumni Q&A: Gigi Saul Guerrero
Published31 March, 2022
Photo credit Steph Townsend
CapU alum and scary good storyteller Gigi Saul Guerrero on sharing her culture through film.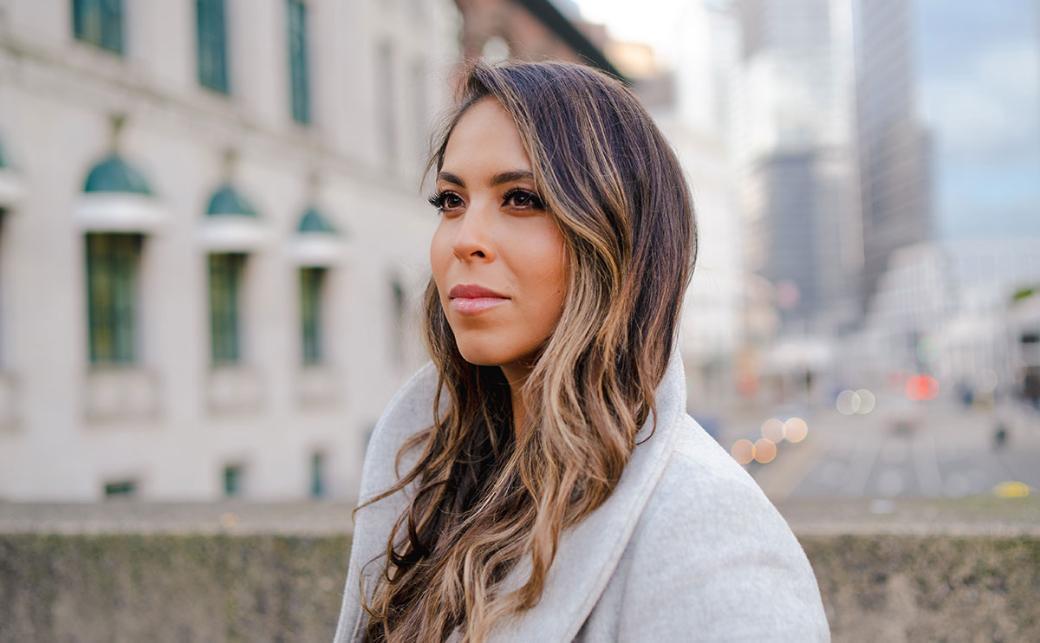 Lights, camera, Gigi!
Gigi Saul Guerrero is a director, actor, voice actor, writer, producer, and an all-around storyteller specializing in the horror and thriller genres.
Her passion to share her culture with the world is one of the many reasons she is so talented: even audiences who usually can't stomach horror films are left begging for more by the end. But don't let her horror films fool you; she is full of light and love!
CapU is proud to honour Gigi Saul Guerrero with the Confident Award at the upcoming 2022 Alumni Awards of Excellence. This interview, originally published in 2021, has been updated and edited for brevity and clarity.
What is social horror and why has the genre become so popular?
Films like Rosemary's Baby, The Fly and Get Out are examples of social horror or thrillers: genre movies that are not afraid to tackle real stories of societal oppression.
It's interesting how social horror films are so popular now, when in fact they have been around since the 1970s.
I believe these types of films have become so popular, not just because horror, in general, has been elevated, but because it is so easy to say your opinion anywhere. Social media, for example: it is flooded with the real horrors of the world, and these movies allow for a jumping-off point to comment on society's issues.
What has been the most memorable audience review or reaction to one of your films?
I absolutely love film screenings. Our most gory short film El Gigante takes the cake for the best audience reaction. I still remember being at the Fantasia Film Festival with a sold-out audience of more than 400 people. The screaming and cheering during our film were so rewarding!
However, my feature debut Culture Shock had a beautiful screening where I saw the audience connect with the strength of the story. The film is a thriller about a young Mexican woman who illegally crosses into the United States in pursuit of the American Dream: it is a true social horror film that expresses the unfortunate events of the border crisis happening in the United States.
I was worried, at first, the film would be hard to handle because of the subject matter, but I feel so proud of the team. We delivered a film that really hit home in many people's hearts, especially for Latinos.
Culture Shock leaves us with more questions than answers. What is the main question you hope people are asking?
Rather than asking questions, I want audiences to discuss and recognize what is happening at the border. I felt a huge responsibility taking on this project because I felt it was important to do my part to show what mi gente are going through. I didn't want to hold back any limits with this film. The strategy was to simply be honest with my vision and be as authentic to my background as a Mexican Immigrant.
Spoiler alert for Culture Shock! I love the contrast between the characters Marisol and Santo. At the very end of the film, Santo heads towards America and sees Marisol who decides to go back to Mexico. What is the symbolism between these two characters and their final decisions?
Gosh — I love these characters so much! This was a very important moment in the script for me. I wanted to be honest that everybody has a story and a reason to want to leave, but sometimes it is important to recognize the beautiful background and place we call home.
For some of us, we can go back, but others, like Santo, can't. I am a proud Mexican, and I wanted this film to show the strength and pride we carry for our country. Marisol is the exact example of that at the end of the film.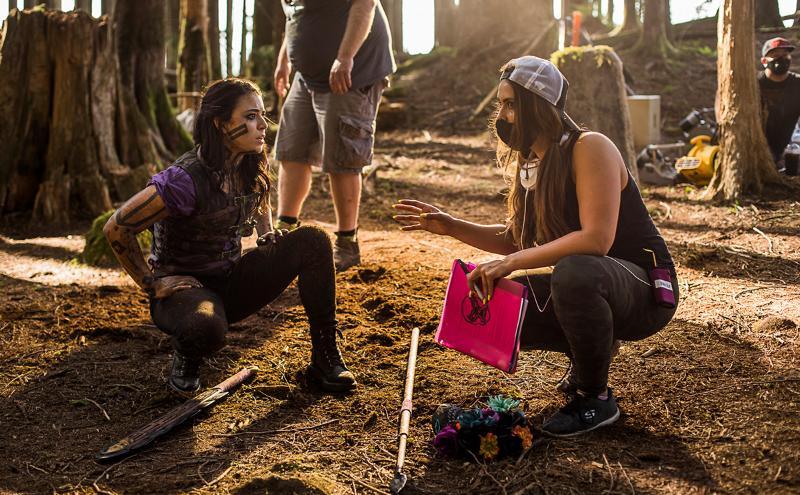 As a director from Mexico, you have the opportunity to share your culture through film. Why did you choose horror to share your culture?
We, the Mexican people, are very spiritual and have a rich tradition and culture. We have incredible historic legends and ghost stories that have been carried on for many generations. Genre film has been a perfect home for my dark fears and beliefs. I can't wait to bring more of our unique folklore to the screen.
What inspires you to create your stories, characters, and themes?
I will watch all genres of film. From animation to horror, to fantasy to even silly Adam Sandler comedies. I am up for everything as long as the characters are rich, and the themes are clear. I want to be able to relate and envision myself in that situation in order to believe it. Storytelling should be able to teach us lessons about life and start interesting conversations.
When people watch my films, I hope people see the layers behind the characters and their emotions, but most importantly, I want audiences to enjoy and have a good experience seeing my stories. I don't want them to forget.
What advice would you give to aspiring filmmakers in the Motion Picture Arts program?
In this business, never be afraid of failure. Always finish what you start and learn from your mistakes. Get up and turn on that camera or phone. Your story needs to be told.