We value collaboration, authenticity and belonging to ensure students and employees feel connected and empowered to achieve their potential.
At CapU, we are building a culture of health and wellness by providing support at every turn, from accessibility services to personal and academic counselling.
We aspire to infuse transparency and honesty in all we do, fostering trust and supporting a healthier and happier community. And we are incorporating sustainable actions to enable a better world for future generations.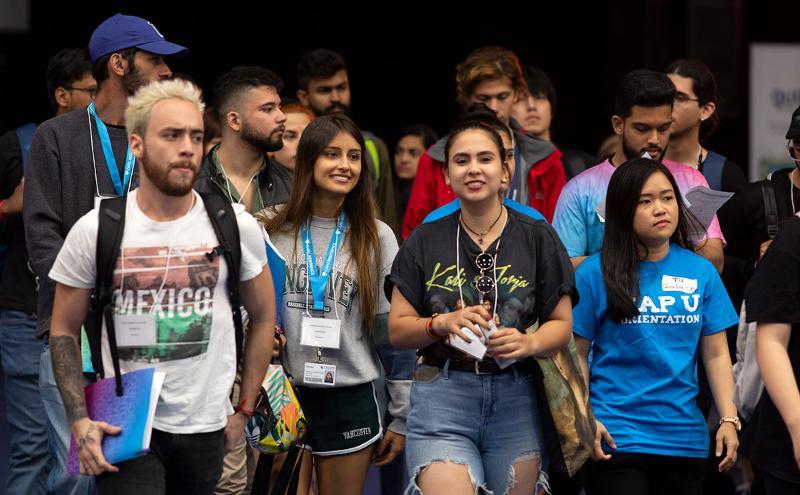 Our EDI Commitment
Find out about CapU's to support Equity, Diversity & Inclusion (EDI) for everyone, our students, employees and community partners.
Equity, Diversity & Inclusion (EDI)
Well-Being at CapU
Your physical, intellectual, emotional, social, occupational, spiritual and environmental needs should be met to ensure success. Here's how we help.
Well-Being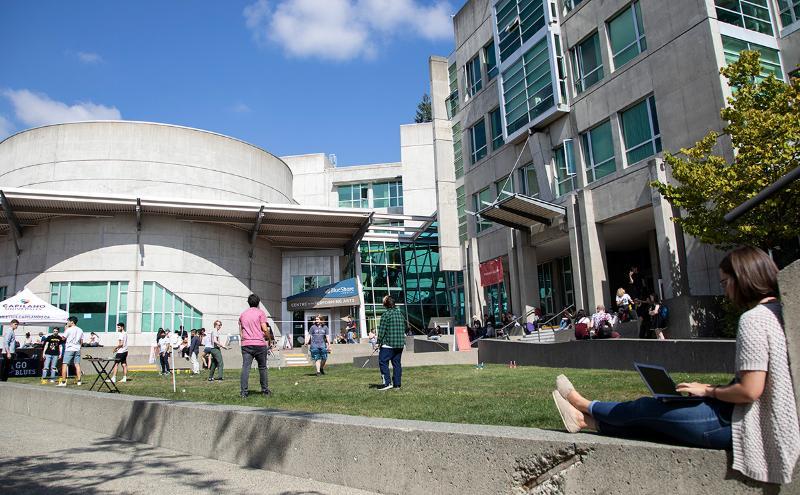 Community Development and Outreach at CapU
Learn more about how our Community Development and Outreach (CDO) department connects with learners who are often left out of post-secondary.
Community Development and Outreach (CDO)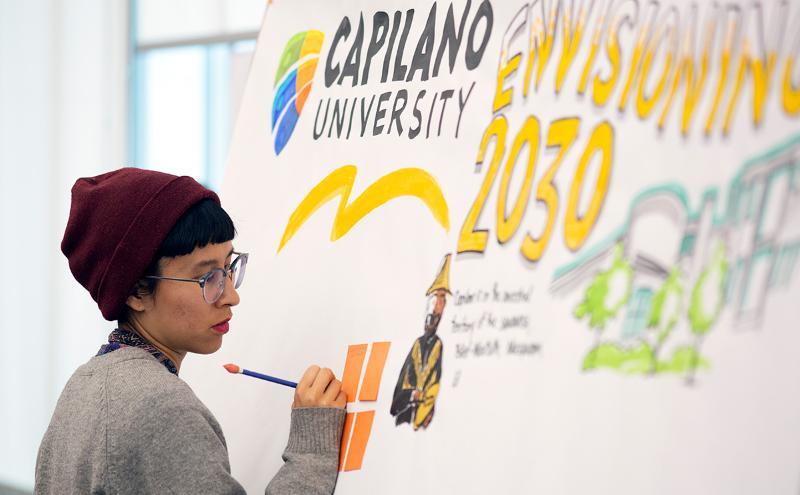 Envisioning 2030
Our goals for the next decade at CapU are centred on three essential yet equal components: imagination, community and distinct university experience.
See our plan
Illuminating 2030
CapU's 10-year academic plan, focuses on our commitments to learners, communities, education development and knowledge sharing.
Learn more
Our Brand
The CapU brand can be distilled to five words that capture how we started, who we are and who we will be. We are confident, unified, creative, enduring and luminous. See what we mean below.
Brand Essence
We are confident
Capilano University graduates are confident in their ability to affect positive change. Students are secure in the knowledge they have received the solid foundation required to achieve success. Reflecting this sentiment is our bold, broad-minded and proud presentation to the world.
We are unified
Diverse in thinking, but connected in our vision and mission, we work together to build the Capilano University community. Collaboration is key to the way we think and how we communicate our brand.
We are creative
Creativity is at the heart of Capilano University – visible in student output, academic programming and faculty collaboration. Our brand reflects our unique character, versatility and positive outlook.
We are enduring
We are proud of Capilano University's more than 50-year history, our relationship with local First Nations, the origin of our name, and the foundation all these elements create for our future. Our brand is forward-thinking, dynamic and embracing change – self-assured in our strong foundation.
We are luminating
Through education, our environment and world-class architecture, Capilano University is illuminated and authentic. Visually light and striving for sustainable attributes, our identity and brand radiates this commitment.
Capsule: Connecting through stories.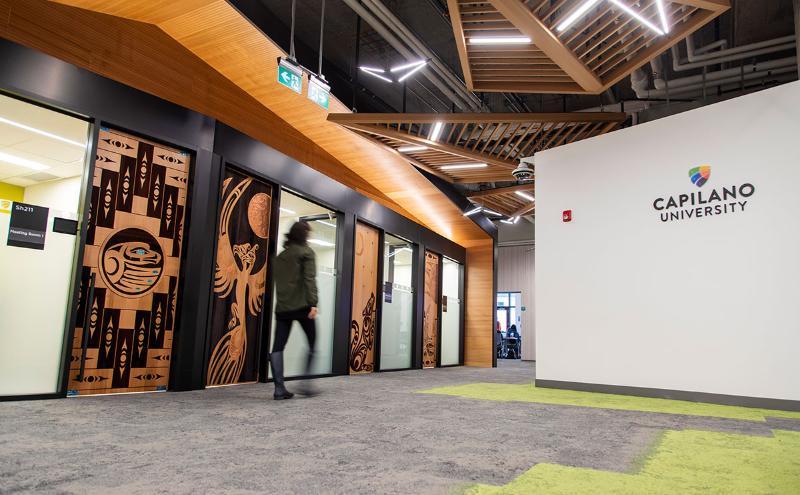 Opening Doors to Cultural Perspectives
Open the lessons and wisdom carved into the wooden doors at the Lonsdale learning centre.
Read story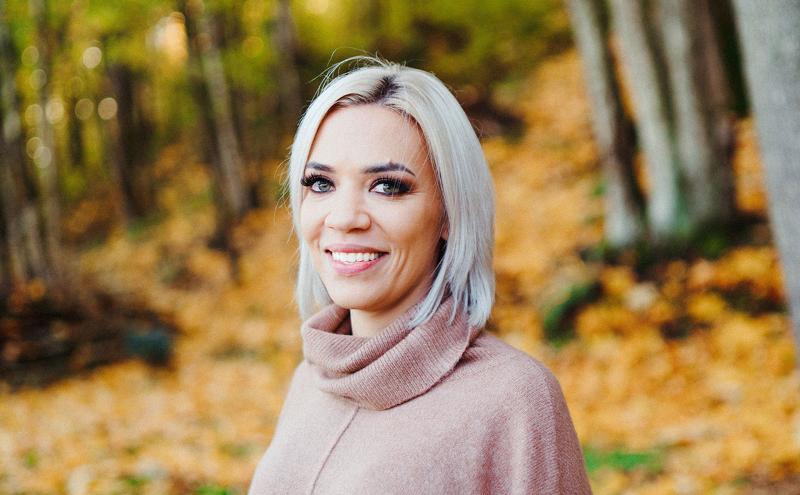 We Believe: Julia Sors
Bursaries enable students to pursue their dreams of creating a more inclusive world.
Read story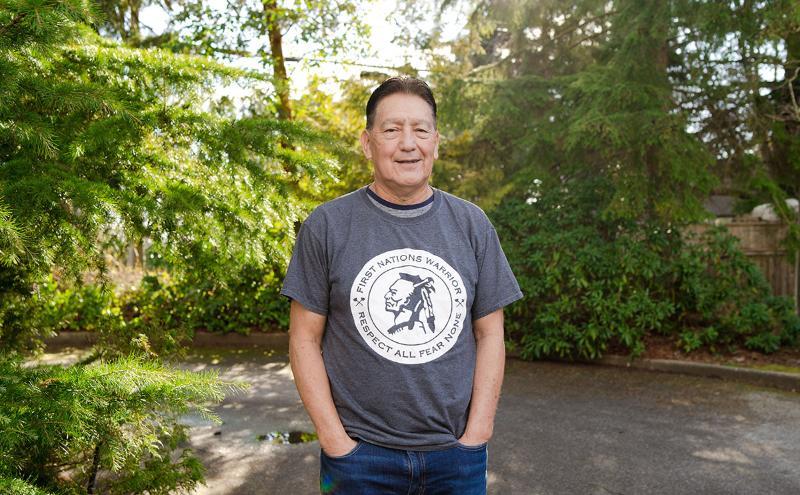 What Makes a Good Warrior
Learning from Elder Robert Joe of shíshálh Nation, a fierce warrior for Truth and Reconciliation.
Read story