Alumni Q&A: CJ Li
Published29 August, 2022
Photo credit Shiiba
CapU Jazz grad CJ Li on making her new album and living in Japan.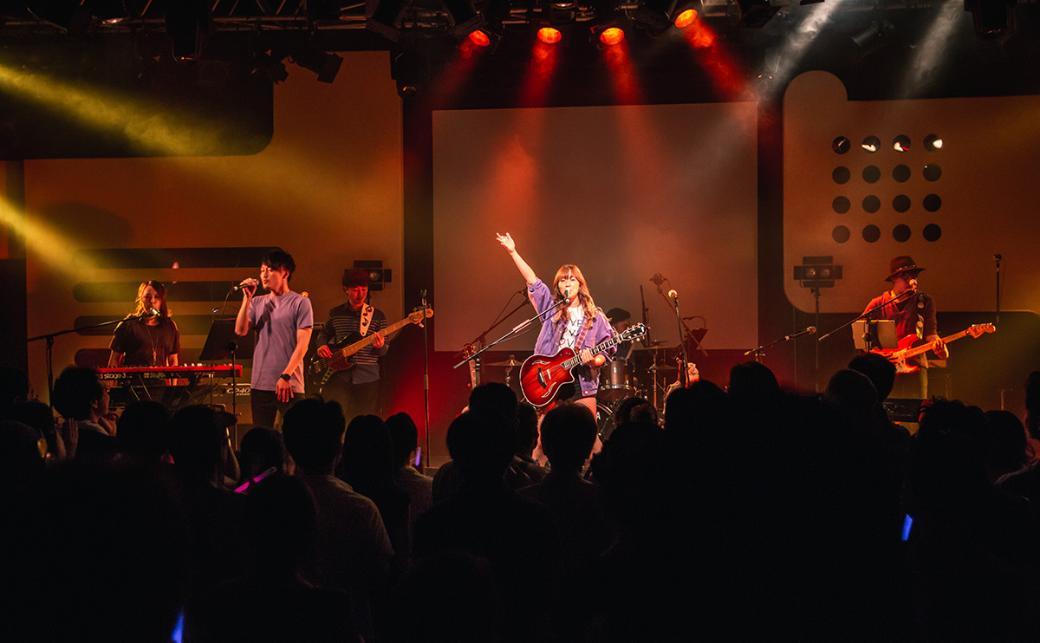 Vancouver-born singer-songwriter CJ Li has released multiple albums, performed around the globe, and generated more than a million video views. She also happens to be a graduate of Capilano University's Bachelor of Music in Jazz Studies.
Today, Li is living in Tokyo, focusing on live performances, and pursuing her dream of becoming a top artist in Japan. To date, she has released six albums in Japan and played more than 400 concerts across the country, building an audience drawn to her catchy pop songs and sentimental ballads about dreams and overcoming life's challenges.
On the side, CJ writes music for commercials, TV and major motion pictures. Her music can be heard in various works for Bridgestone, Japan's major baseball league JERA, H.I.S. Travel, and Australia's Next Top Model.
What was it like to release a record during the pandemic? Which of your songs is the most meaningful to you and why?
Releasing my album, Coming Home during the pandemic was not my intention, but it just so happens that I had announced the release of the album right before the pandemic hit. The process was the same, but it took much longer to record because there were so many delays. It's hard to record when you can't stand in the same studio room as someone because you need to social distance.
During the pandemic, I had a lot of time to reflect on my life and think about what was important to me. It also made me miss my family, and you can hear that in the single, "Coming Home". The title song is the most meaningful to me because it came from my heart, so there's a lot of emotion in the recording. "Coming Home" was written in 30 minutes while I was crying and playing the piano.
Coming Home - CJ Li (Official Video)
Half of your album is in English, and the other half is Japanese. Can you explain the decision behind this?
I am living in Japan right now, but my fans are all around the world. I wanted to make sure that all my fans could understand the album. My Japanese fans love my Japanese songs as they can understand the words, but they also like my English songs as they have a unique charm to them. I think depending on which language you're singing, it brings out a different feeling, and you deliver it a different way.
After graduation, you bought a one-way ticket to Japan. What was the motivation behind this new adventure in your life?
After graduating from CapU, I knew that I needed to get away from my hometown so I could really focus on music. I needed to go somewhere I wouldn't be distracted by wanting to hang out with friends and family. I thought Japan would be fun because it's the land of sushi and anime. When I moved to Japan, it was my first time going there, but I loved it. I took the gamble, and it paid off.
How did your love for anime develop? How did your love for anime influence your music?
When I was in Vancouver, I loved Pokémon, Naruto, One Piece and Sailor Moon. I was and still am an anime nerd — I love it! When I came to Japan, my goal was to work with people who had a background in anime music.
Akito Shirai (LiSA from Demon Slayer's keyboardist) co-produced the album with me, and he really worked his magic. Akito had an amazing vision, so we ping-ponged ideas back and forth, and it was an honour to work with him. I learned so much and had a blast making this album.
What is your dream anime to write a song for?
Because the first anime that really hooked me was Pokémon, I would absolutely love to write a theme song for them. I'm a pop singer/songwriter, but I am starting to work on songwriting for other people and genres as well — anime included.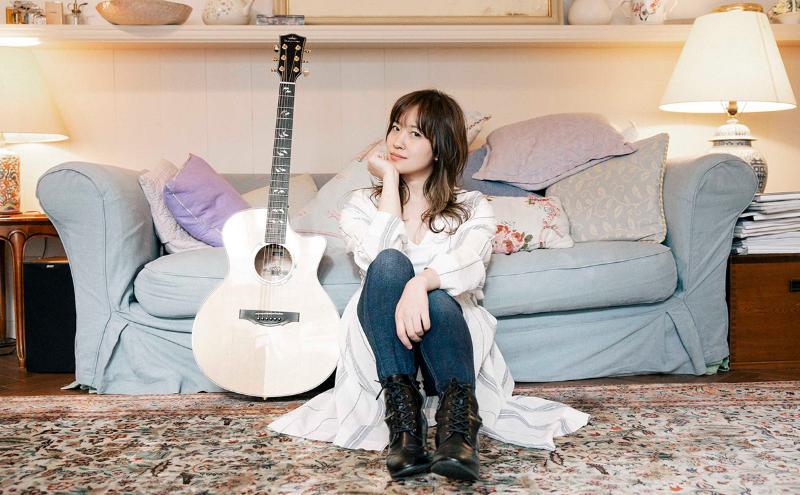 What is one of your favourite memories from your time at CapU?
It sounds simple, but my favorite memories come from the many times my friends and I would go to Tim Horton's in the cafeteria and walk back to the music room while sipping on our Iced Capps. We would share stories and laugh about silly things. I didn't realize it back then, but those simple moments were really special.
What instructors had the biggest impact on you?
One of my favorite teachers was Bradshaw Pack. He made class fun, was positive and always encouraged his students. After one of my performance tests, he wrote, "You are a Stage Monster!" on my paper. I'm sure he doesn't remember doing this, but it meant a lot to me as I felt that he believed in me and saw potential. I kept that paper, and when I moved to Japan, I named my first band "Stage Monster."
Another instructor that had an impact on me was Mary Jo Bischoff. She drilled into our brains that you should always memorize your lyrics and never have a music stand with lyrics on stage. To this day, I hear her voice in my head, so I never bring lyrics on stage with me. It helps as it shows a level of professionalism and preparedness at my shows.
I really owe a lot to my instructors at CapU. They taught me so much, not only about music but also about self-discipline and chasing your dreams.
What journey do you see your music taking you on in life? Are you currently there, or is this just the beginning?
For me, music is a lifelong journey. I don't think there ever is a clear beginning, and it doesn't have an end. I'm just excited to keep making music that I love and sharing it with the world.
What is some advice you'd tell your younger self?
Be yourself. Hustle hard. Enjoy the ride.