Our recruitment advisors can help you explore your options before you apply to CapU.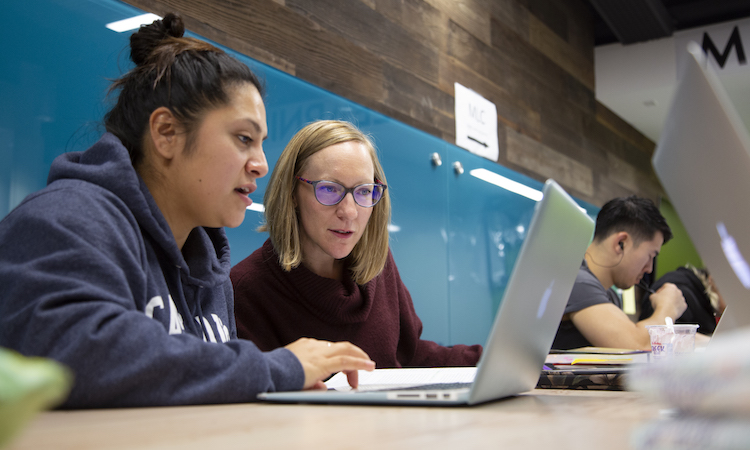 Advising sessions are available
Our team is available for all inquiries from prospective students and their families. From learning about CapU programs to navigating the admissions process, we are here to help!
If you are an international student, please visit International Admissions Advising to request a meeting with an international admissions advisor.
Connect with a Recruitment Advisor
There are two ways you can connect with our recruitment advising team.
Drop-in advising sessions via Zoom
Thursdays, 3:30 — 4:30 p.m. (PST), excluding statutory holidays.
Contact us via our advising form
Click the link below to go to our Request Information form. Fill it out and one of our advisors will be in touch.
How an Advisor can help
Choosing which school to attend and what program to study are big decisions. You may know your areas of interest, but you will still need to know the finer details such as programs offered, admission requirements, transfer credits, and guidance to relevant support services needed.
The Student Recruitment team at CapU is committed to helping future students figure out the best program for them. Our advisors are knowledgeable about our programs and support services to guide you towards a successful transition to Capilano University.
Talk to a Student Ambassador
Are you curious about how it is to be a CapU Student? Our Student Ambassadors are here to share their experience with you!
Peer-to-peer drop-in sessions
Tuesdays, 3 — 4 p.m. (PST), excluding statutory holidays.
Contact us!
Domestic applicants may contact our recruitment advisors by emailing recruitment@capilanou.ca.