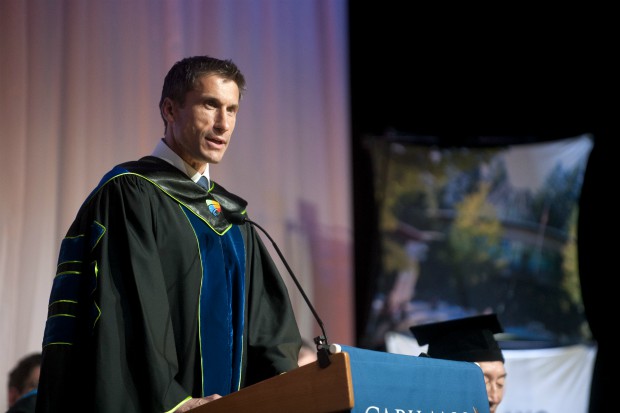 Doctor of Letters, honoris causa
Dr. Rick Celebrini is internationally recognized as one of North America's leading sport and orthopedic physiotherapists. He is the co-founder and partner in the Fortius Institute and senior member in the leadership team behind Fortius Sport & Health.
Recently, he was also appointed director of rehabilitation for the Vancouver Canucks, where he oversees injury prevention and rehabilitation protocols.
Throughout his career he has worked with dozens of high-profile professional and Olympic athletes. He consults to organizations including the Canadian Soccer Association, Canadian Alpine Ski Team, NFL's Seattle Seahawks, NBA's Dallas Mavericks and the NHL Players' Association.
Dr. Celebrini also served as the manager of medical services and chief therapist for the Vancouver 2010 Olympic and Paralympic Winter Games, and he was on the Canadian medical team for two additional Olympic games.
Dr. Celebrini studied arts and sciences at Capilano University from 1985 to 1987, where his career as an athlete took off, as well. He helped Capilano's soccer team reach third place in the Canadian Colleges Athletic Association Soccer Championship.
In 1987, he continued his studies at UBC and spent five seasons with the UBC Thunderbirds, winning four consecutive Canadian soccer championships. He also competed with the national U20 soccer team at the 1987 FIFA World Youth Championship. In 1993, he joined the Vancouver 86ers of the American Professional Soccer League for several years.
Dr. Celebrini holds a diploma in Sports Physiotherapy, a bachelor of Physical Therapy and a doctorate in Rehabilitation Sciences from the Faculty of Medicine at UBC. His research has focused on promoting children's activity, screening for injury risk factors, performance enhancement parameters in developing athletes, and investigating biomedical issues in children.