Alumni Q&A: Doreen Manuel
Published23 March, 2023
Photo credit Doreen Manuel and Patrick Leung
Recipient of the Enduring Award at the Alumni Awards of Excellence shares her insights on the power of storytelling and her own journey as a storyteller.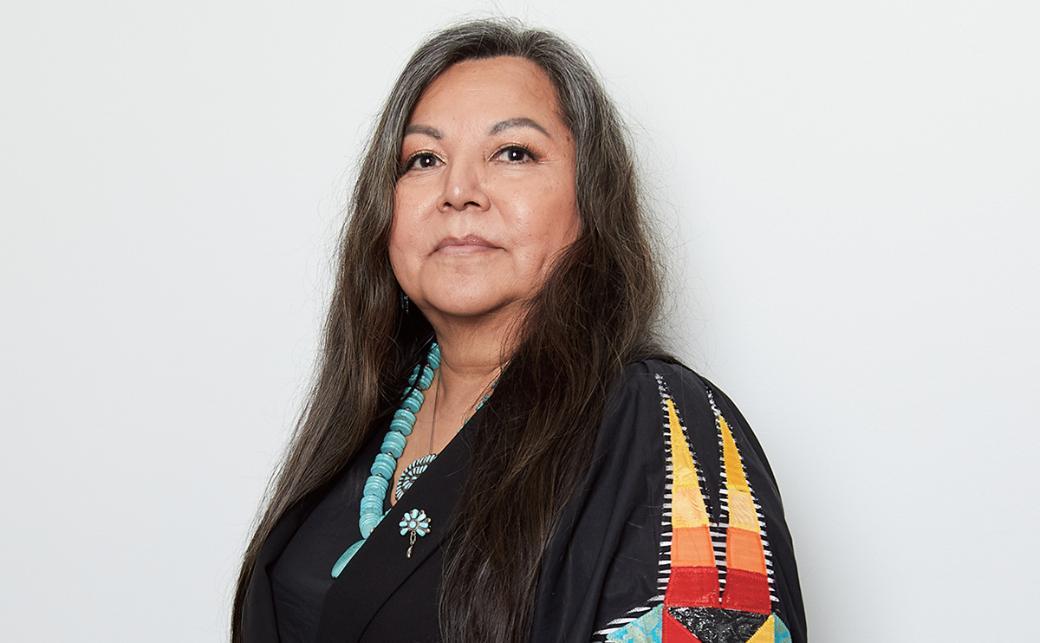 As both a filmmaker and educator, Doreen Manuel (Secwepemc/Ktunaxa) has dedicated her life to championing Indigenous storytelling, bringing the richness and complexity of Indigenous cultures to a wider audience.
Manuel is a film industry professional and educator who comes from a long line of Indigenous oral historians and storytellers. Over the years, she has gained extensive experience in First Nations education and community development, working in both rural and urban centres.
Manuel joined Capilano University in 2005 and has since developed several successful programs, including the Indigenous Digital Filmmaking programs and the Indigenous Digital Accelerator.
She is the principal owner of Running Wolf Productions; instructor and initiator of the Women in Film & Television Tricksters and Writers screenwriting program; and sits on the Board of Directors for Knowledge Network and Moving Images Distribution.
CapU is proud to honour Manuel with the Enduring Award at the upcoming 2023 Alumni Awards of Excellence.
We spoke with Manuel about her work in film and as an educator and champion of Indigenous storytelling.
You said once that your dad wanted you to be a lawyer, and in a way, you fulfilled his wish by being an advocate for others. What would be your advice for a new generation of Indigenous leaders?
Leaders should prioritize creating a better future for generations to come by preserving the natural harmony of the environment. This is the true economy, as we cannot survive without clean air, water and lands.
As an accomplished storyteller, artist, educator, producer and filmmaker you've had an incredibly meaningful career. What initially led you on this path and how did your passion for storytelling and teaching develop?
My father George Manuel was an incredible world leader of Indigenous people, and my mother was a spiritual leader. They both instilled in me the responsibility to work toward improving conditions for my people and all marginalized people. My father said to choose a career where I can make a difference in the world. Education chose me.
My grandma Mary Paul, my mom and dad were each incredible storytellers and historians. It was natural for me to evolve those skills. I learned to be rooted to the lands and to draw story from every element of nature. Since nature surrounds us every day, I feel the story of the territories radiating into my being daily. It inspires me to protect it and preserve it.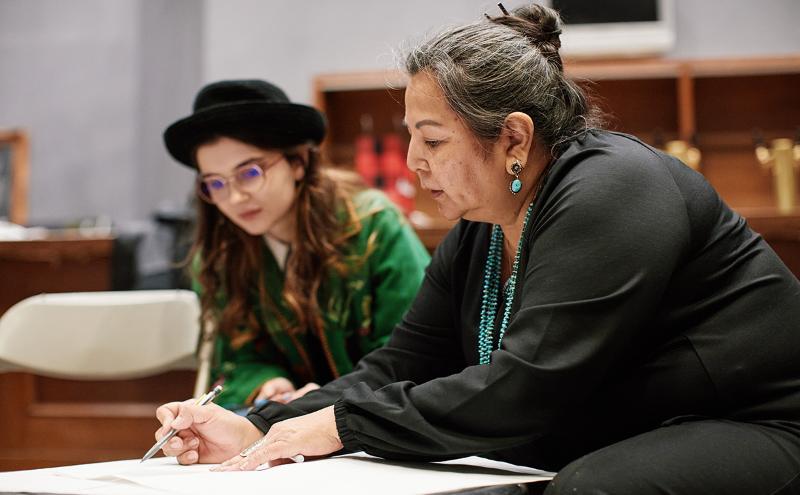 Can you share how your legendary family's message about Indigenous rights and title has influenced your work?
It's been a difficult transition in my family. As most of my older brothers and sister have passed away, the work I do has started to shift. My father and eldest brother trained me as an organizer and strategist and I supported my older brothers and sister. We worked like a well-oiled machine. It was incredible to be part of a team like that.
Since they've been gone, I've needed to fill moccasins to some degree. I speak publicly on land and water protection, work with my niece Kanahus on documenting preservation efforts, attend protector meetings and advocate broadly.
But I also continue the work of publishing books and films that educate all people about Indigenous exertions to enlist support for our efforts toward title, rights, land and water protection. It is imperative to prepare the younger generation to take over the work. It is a generational responsibility to plan for the future of our survival.
Alumni Awards of Excellence
Congratulations to our five extraordinary 2023 Alumni Awards of Excellence recipients.
Meet the Award Recipients
In your role at Capilano University you have redeveloped the curriculum into a cultural model which examines decolonizing methodologies. How have you encouraged students to find their voice and share stories from their own perspectives?
The first step to finding voice is identity. I taught the students their history while paralleling our history with the history of settlers which helped the students to understanding how colonialism affected their lives.
In understanding that, they can visualize the future they deserve and to develop actions that will determine a better, more empowered destiny. The next natural step is to share their journey to help others to find their way. I've also lobbied and fundraised to make more funds, opportunities and support available to them to tell their stories.
When you are not working, how do you like to spend your time?
Art is my passion. I enjoy bead art, quilting, sewing and helping to create Indigenous cinema.