Art as Activism
Published14 November, 2022
Photo credit Patrick Leung and Saghi Ehteshamzadeh
Student Saghi Ehteshamzadeh is using the creative power of art to protest the lack of women's rights in Iran.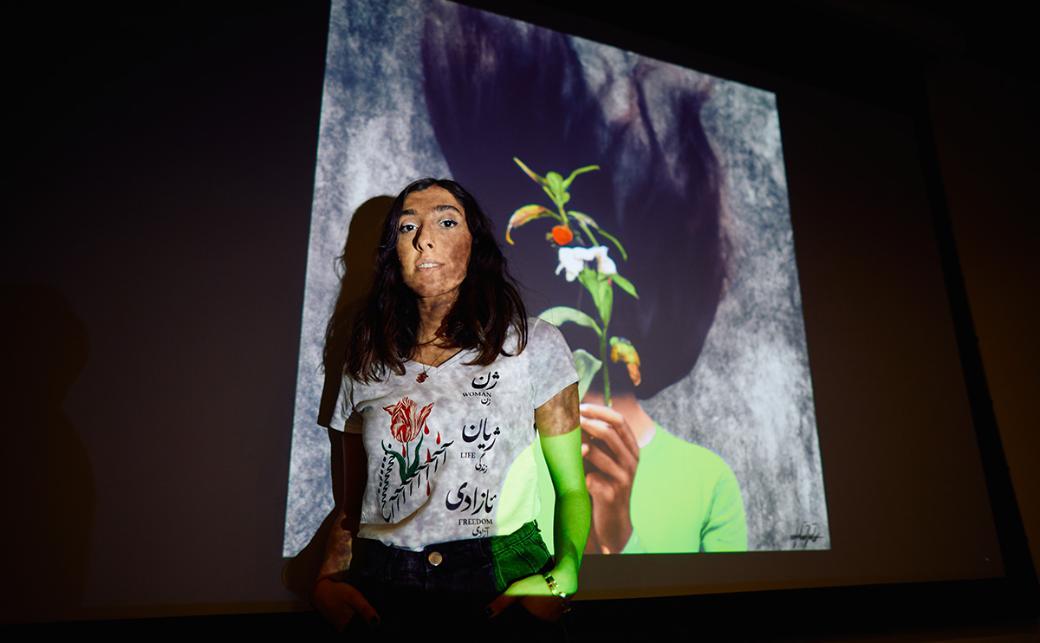 Women's rights are severely restricted in Iran, to the point where women are forbidden from watching soccer in stadiums and must obtain permission from their husband or father before travelling abroad.
CapU arts and entertainment management student Saghi Ehteshamzadeh experienced this oppression firsthand. "Living in Iran as a woman is not easy," she said. "You don't get equal rights and you don't feel included. There are a lot of things you cannot do unless you have permission."
Ehteshamzadeh's passion for art began in her home country, but due to the severe restrictions on women, she felt unable to express herself in the way she wanted.
"I wanted to be free to love whoever I wanted, to dress however I wanted, and to express myself through my art how I wanted," she said. As a woman, and as an artist, I had issues living there."
Ehteshamzadeh began working on a multi-disciplinary art project called "A Journey Through Scoliosis." The goal of the project was to raise awareness of the condition – a lateral curvature of the spine most commonly diagnosed in children and teens – through images of naked female bodies, but this meant it could not be shown in public.
"I had to go to a friend's home to shoot the photos as I wasn't allowed to rent a studio to shoot a female body," she said. "I told my friend that one day, I'd take my art collection with me and display it outside of Iran."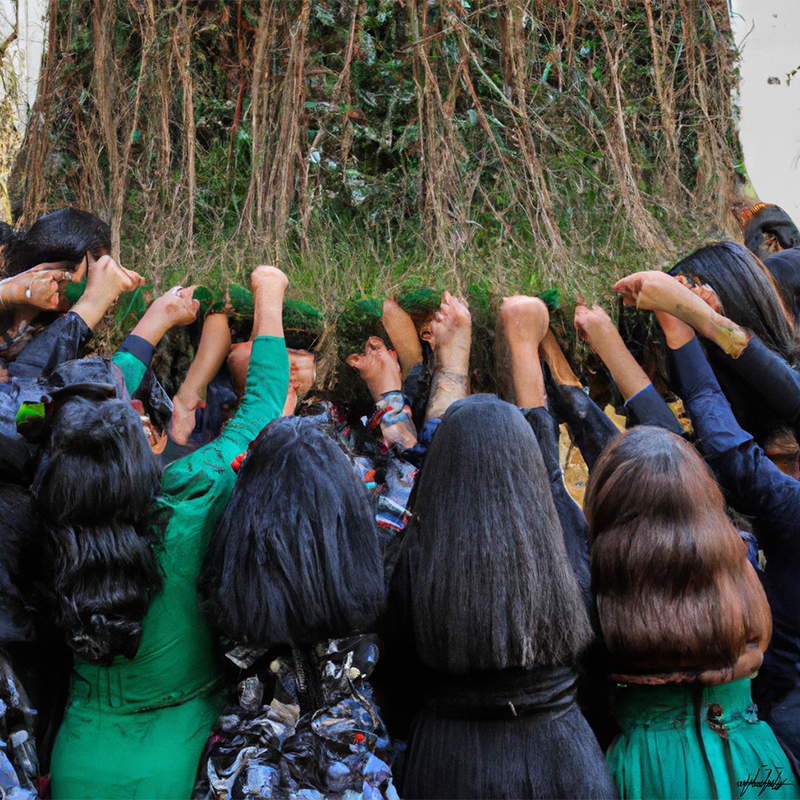 Moving towards freedom
A year ago, Ehteshamzadeh moved to Canada to pursue an Arts and Entertainment Management diploma at CapU. But leaving her parents, younger sister, friends, and where she grew up was not easy.
Ehteshamzadeh was faced with the stress of living in a new country; finding a place to live, a job, and dealing with homesickness. Then came the news of the death of a 22-year-old woman who was arrested in Iran by the morality police.
Mahsa Amini was detained in Tehran on Sept. 13 and died in custody three days later. As a result of her murder, the country has seen deep public unrest, with demonstrations and protests taking place in 80 cities.
"The people of Iran had enough," she said. "It was time for them to rise up against inequality, the lack of female bodily autonomy and basic human rights."
The first protests took place after Amini's funeral, with women ripping off their headscarves in solidarity. It wasn't long before everyone came together in protest. "What began as a female protest became an all-gender revolution," she said.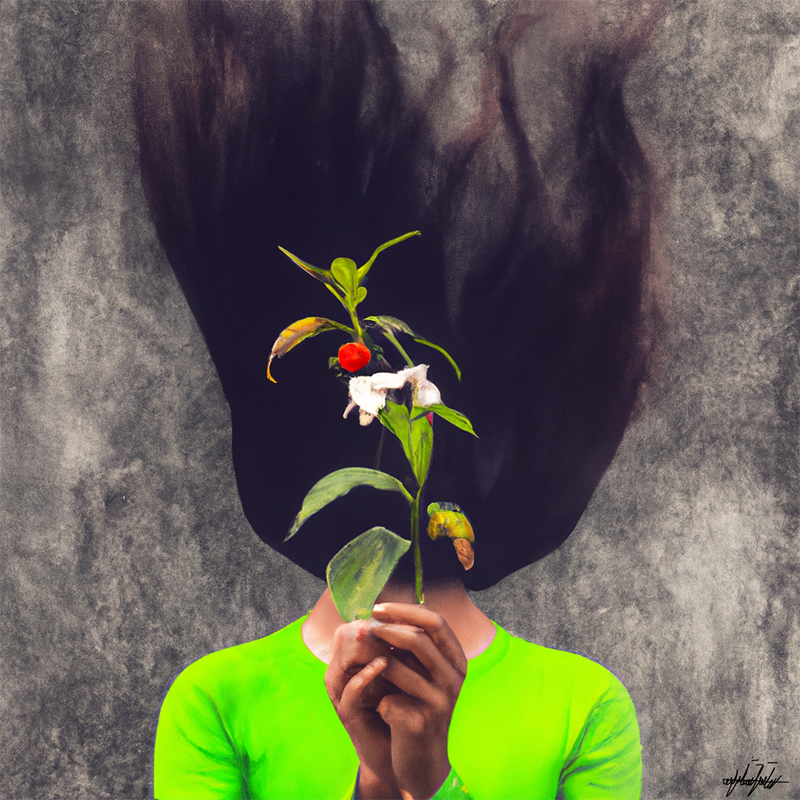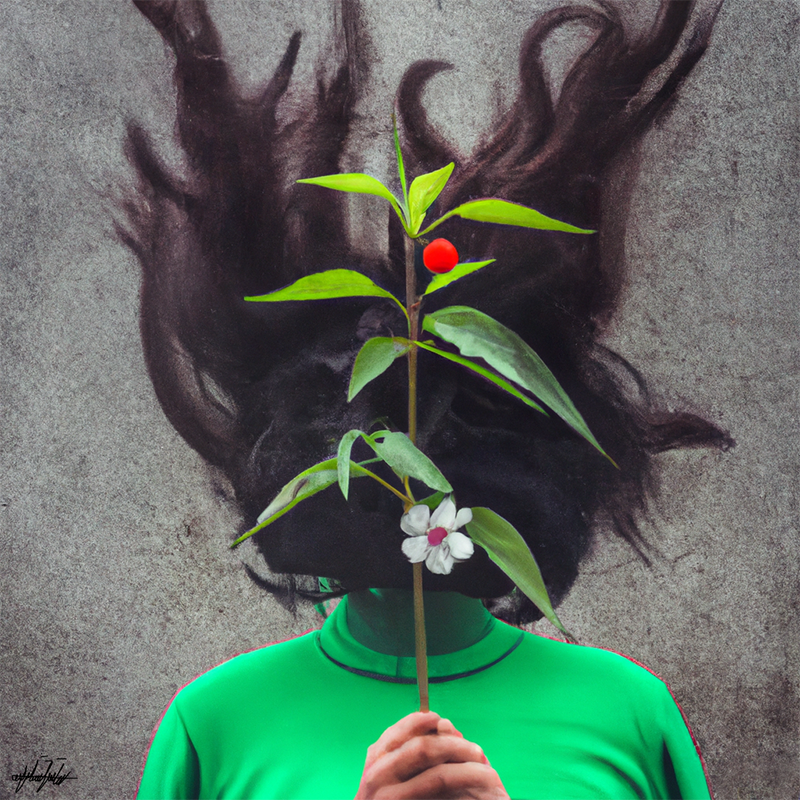 The Art of a Movement
Art has played a significant role in the ongoing revolution in Iran, and for Ehteshamzadeh, art was a way to process her feelings.
"I wanted to talk about what was going on at home, to be involved, to be active and to be a part of the change. I was once one of those oppressed women," she said.
Ehteshamzadeh began documenting the Iranian revolution through art in her new home. Her most recent collection is called "Women, Life, Freedom."
"I felt it was important to raise awareness with the non-Iranian communities here about what's going on in Iran too," she said.
As a result of the revolution, she hopes the lives of women in Iran will change for the better.
"I am finally hopeful that someday, maybe, my art collections and other art that shows the female body may also be displayed in Iran."