Alumni Q&A: David Vertesi
Published15 March, 2021
Photo credit Tae Hoon Kim
Singer-songwriter and arts advocate David Vertesi shares his thoughts on the power of art to make social change in the community.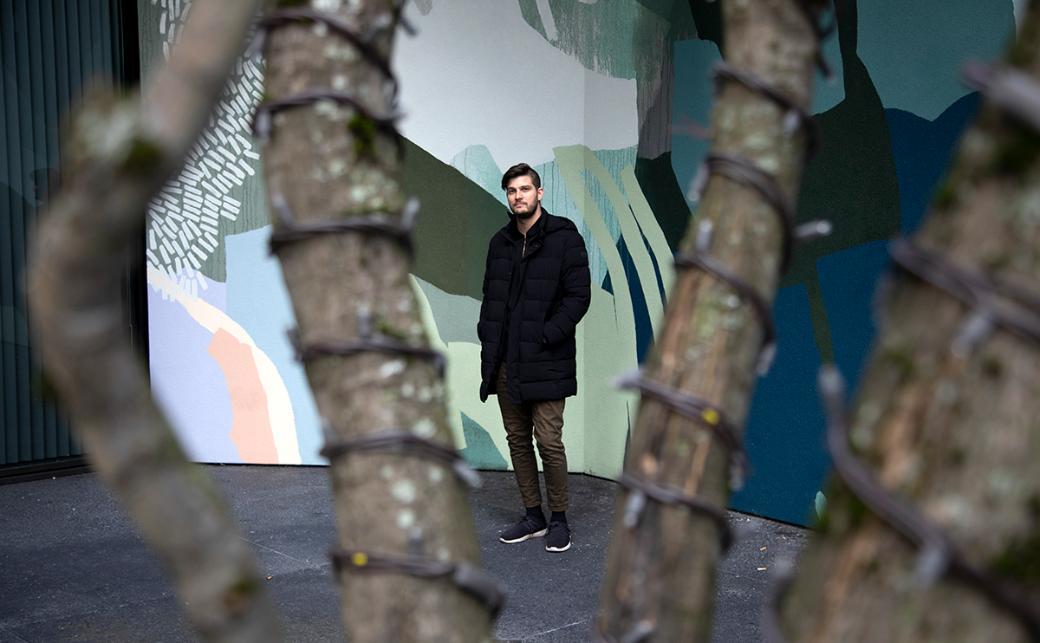 Vancouver's reputation as the "No-Fun City" has no chance against David Vertesi, whose work and collaboration with the community is elevating the city's cultural identity. His many charitable works act as a reminder that no idea is impossible; in fact, by working together, anything is possible.
CapU is proud to honour David Vertesi at the upcoming 2021 Alumni Awards of Excellence.
In an interview that has been edited for brevity and clarity, Vertesi shares how he uses his passion for music, culture and art to make social change in the community.
When you were a student of CapU's Arts and Entertainment Program, did you know at the time that you would be making music as your profession?
I definitely wanted to be a part of the music industry. At the time, my band Hey Ocean! was just starting out and recording our first EP. I remember thinking that whether our band was successful or not, I wanted to explore careers within the greater music industry.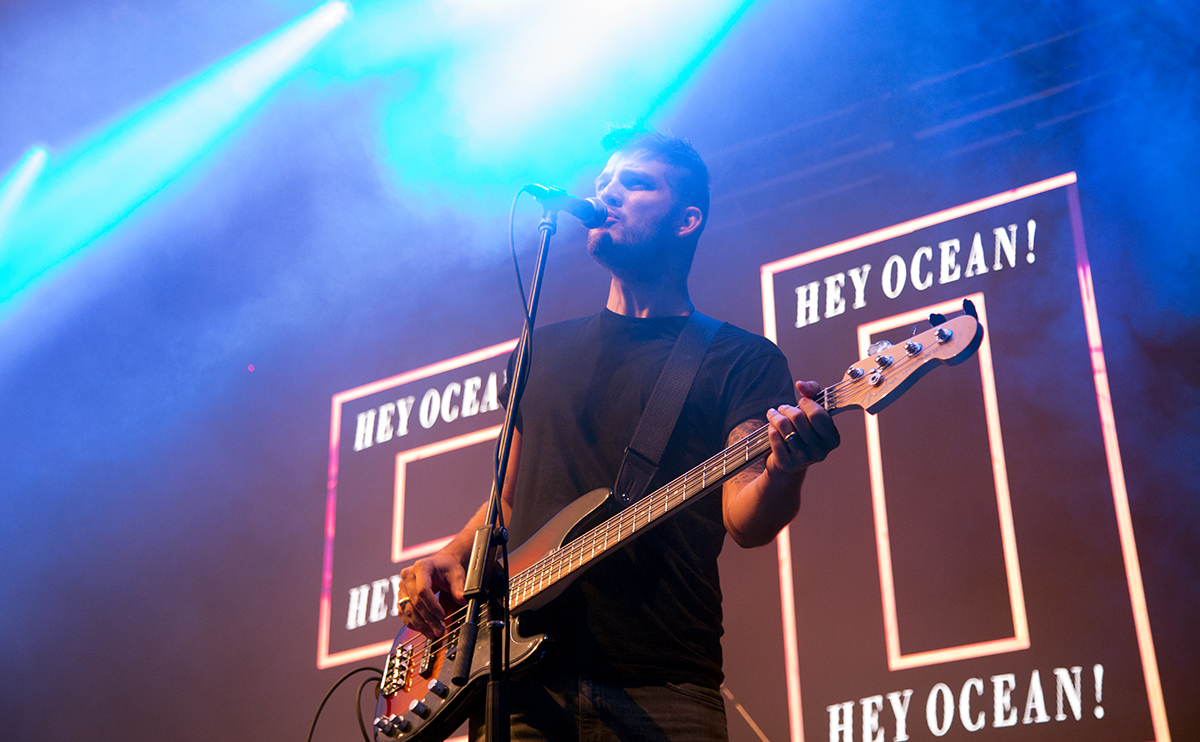 What is your favourite part about being a musician?
I love creating and performing. Though sometimes, being a musician means doing a lot of other not-so-fun things just to be able to do the part you love. My band jokes that if you track our hours on tour, you'd think we were more van drivers than musicians.
Can you share with us one of your songs, new or old, that is your personal favourite?
I have a song on my most recent solo album called Waste. It's about overcoming imposter syndrome (a constant battle) and how much time and energy is wasted avoiding change. The art for the animated music video was created by Alex Joukov, a grad from the CapU IDEA program.
Can you tell us a bit about #SingItFwd?
One of the first charitable events I started was #SingItFwd, an annual benefit concert and video series that I started with my wife and my band. The project was in support of Saint James Music Academy (SJMA), an incredible grassroots charity providing music lessons and substantial after-school care for kids on the Downtown Eastside who otherwise couldn't afford it.
Each year #SingItFwd brought together 8-10 bands for an evening of performances at the Vogue Theatre. In the months prior to the event, we'd organize for many of those artists to visit the school and film video performances with the SJMA kids choir. The videos served to help promote the event as well as provide an amazing role modelling opportunity for the kids.
We raised more than $240,000 for the school and featured more than 35 different artists from Vancouver and across Canada, including Juno and Grammy award-winning artists. The most rewarding part of the whole experience was getting to build relationships with the kids themselves and seeing them grow over the years. I should also mention that on stage at #SingItFwd was where I proposed to my wife, so that gives you a sense of how meaningful the event was to us.
As someone who wears many hats, what has been the most fulfilling moment in your career?
Yikes, that is a difficult question to answer. Hard to pick one moment, but I think the most impactful moments happen when the work that I do has a tangible impact on others like the kids at SJMA or the artists whose careers have been amplified by their work with the Vancouver Mural Festival (VMF).
Speaking of VMF: as one of the co-founders, what were you hoping would come from this initiative?
From the beginning, we felt VMF had the potential to change how Vancouver saw both art and itself. Looking back now, it has fulfilled that purpose and so much more. There have been benefits for countless artists, communities, and businesses, not to mention tourism, civic policy, and even Vancouver's international reputation.
Perhaps most importantly, many of the murals have also been able to support the visibility of communities, histories, and identities that have commonly (and often systemically) struggled to be heard or seen in the mainstream.
How has VMF been able to connect people? Why is connecting people through various mediums so important?
Collaboration and connection was a key ingredient to the process and success of VMF's first six years. Working in a public space means many stakeholders are involved in any one installation or event. These can include artists, building owners, tenants, businesses, residents, community organizations, various departments within every level of government, and more. Though it can be daunting and difficult, the collaborations and connections that happen are inevitably the source of the authenticity, power, reach and impact of the work.
I'd also add that the mural medium in general is a powerful tool for connection as it's accessible not only to viewers but also to artists and communities who wish to create in a public space. This means a range of stories can reach a range of audiences.
What are your hopes for culture, art, and music in the city?
This is a big question, but I suppose I hope to see Vancouver continue to grow as the cultural hub that I know it can be. A lot of that has to do with overcoming the limitations we've put on ourselves. It also means a deeper understanding among both policymakers and the general public as to the vital role art and culture have to play in a healthy, just, and equitable society.
What does the word "possibility" mean to you and how has your definition shaped who you are today?
I've noticed my view on what is possible has shifted a lot over the years. I've been told that most things I wanted to do were impossible at one point or another. That includes my band and VMF, but clearly, I did them anyway.
Looking back, I think partly people underestimated how far I was willing to go, but partly I was also willingly naive as to how difficult it would be. So in a way, the possibilities you see are influenced by a combination of how much of you're willing to invest and how good you are at self-deception.