Locked Down Abroad
Published16 May, 2021
Photo credit CapU Study Abroad Students
How do you make the best of a study abroad experience during a pandemic?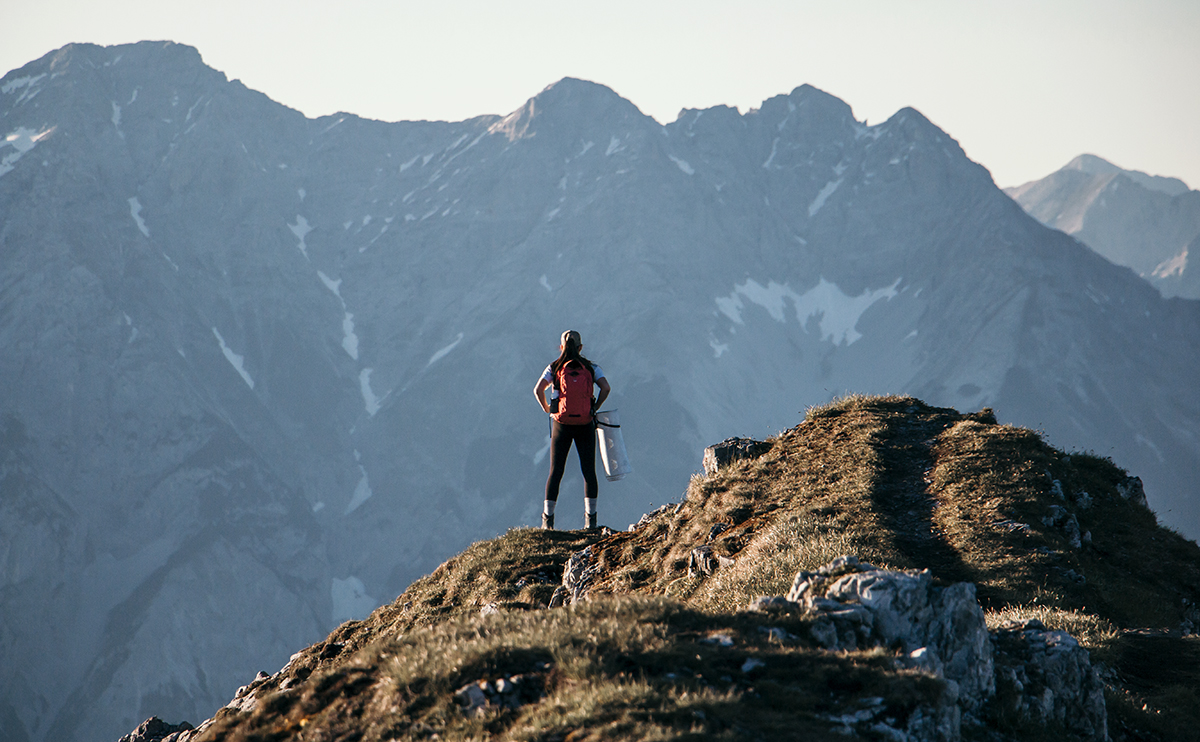 Over the past 18 months, our evolving relationship with movement restrictions, closed borders, and urgent safety concerns led to a rethink about our innate desire to travel.
Canceled flights, shuttered attractions and dire economic consequences for areas heavily reliant on tourism have been some of the worst trademarks of the COVID-19 pandemic.
Students, meanwhile, have made do with remote learning, check-ins via Zoom and any number of good-but-not-great patchwork solutions to further their educations.
For students who were pursuing their education abroad to add breadth and depth to their credentials, the thirst for learning remained the same, but the experience was markedly different.
"I thought I'd be travelling every weekend, visiting as many European countries as possible," said Melissa Phillips, a Tourism Management student who studied at Management Centre Innsbruck in Austria. "It wasn't until the ski resorts shut down that we realized COVID-19 was serious."
Most students who take a semester abroad have been carefully preparing for the experience for years: taking on extra shifts at work to help set aside more money, making local connections, ensuring their grades are strong and most importantly, deciding where they want to spend their once in a lifetime opportunity.
"One reason to take a semester abroad was to go through the challenges of the unknown," said Bachelor of Business Administration student Bianca Robertson, who studied in Lucerne, Switzerland, at the University of Applied Sciences and Arts Northwestern Switzerland.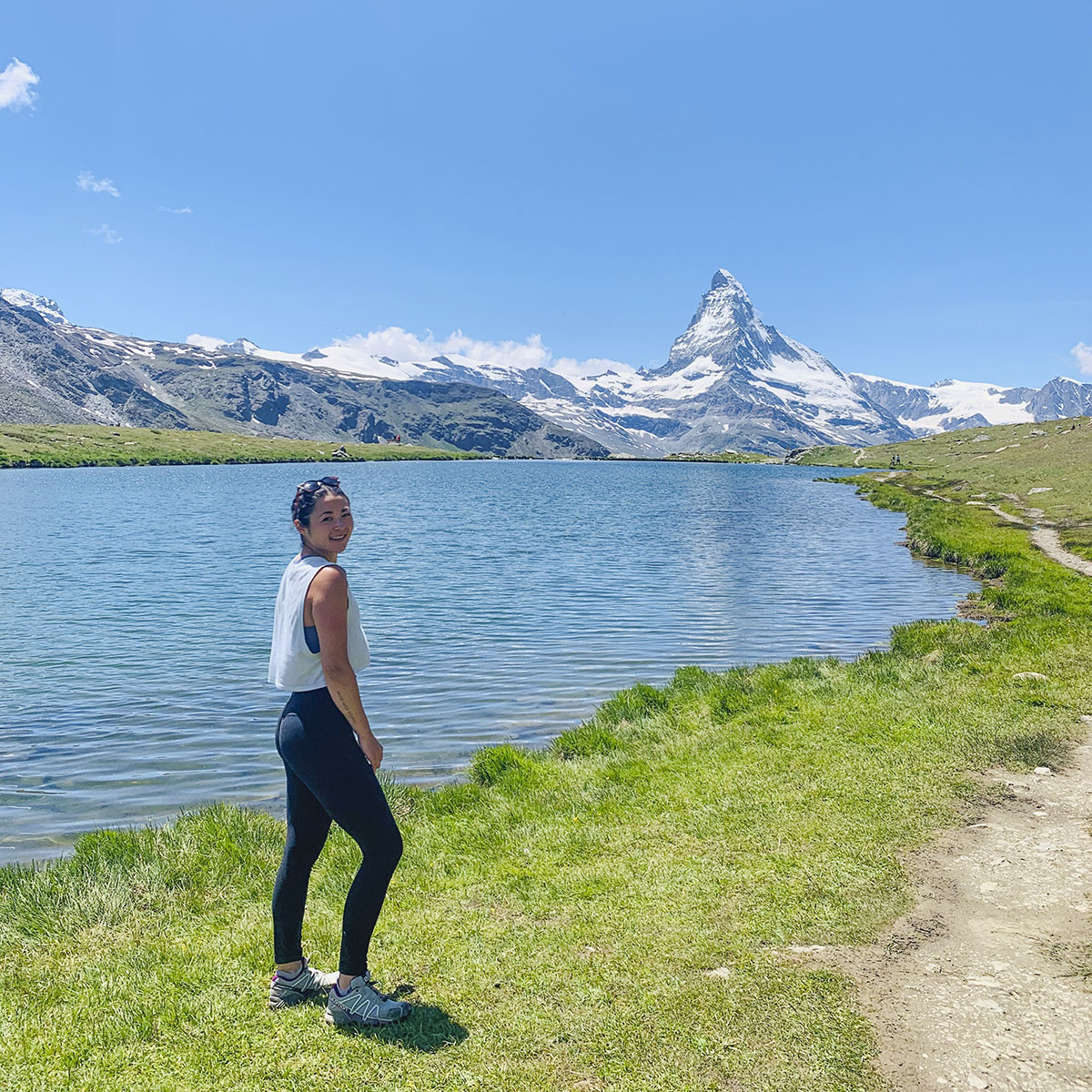 Each student in this story had a different experience studying abroad during the pandemic, but all of them shared the common desire of making the most of the experience however they could.
Katerina Derbas, a student in the Bachelor of Business Administration program at CapU, arrived Jan. 24, 2020, in Bordeaux, France to attend the INSEEC Business School.
Derbas fell in love with Bordeaux during her time at INSEEC, becoming attached to the city she called home for four months.
She joined fellow students — who came from Spain, Italy, Poland, Russia and Mexico, to name a few of the nationalities represented at INSEEC — at the many nightclubs in the area. She enjoyed sampling French cuisine and sweets while basking in the old-world architecture and living the dream of studying abroad. That all ended on March 17, when France went into a lockdown.
"Once COVID-19 hit, all my classes were switched to an online format," she said. "All the nightclubs, party venues and gathering places were closed."
Airports were closed. All trains out of town were halted. This phenomenon wasn't limited to students studying in France.
"The only thing that remained open were banks, post offices, grocery stores, pharmacies and hospitals," said Victoria Bohl, a Tourism Management student who was also studying in Innsbruck. When her dorm in Innsbruck became the site of the first COVID-19 outbreak in Austria the state of Tyrol was put under a 50-day house arrest.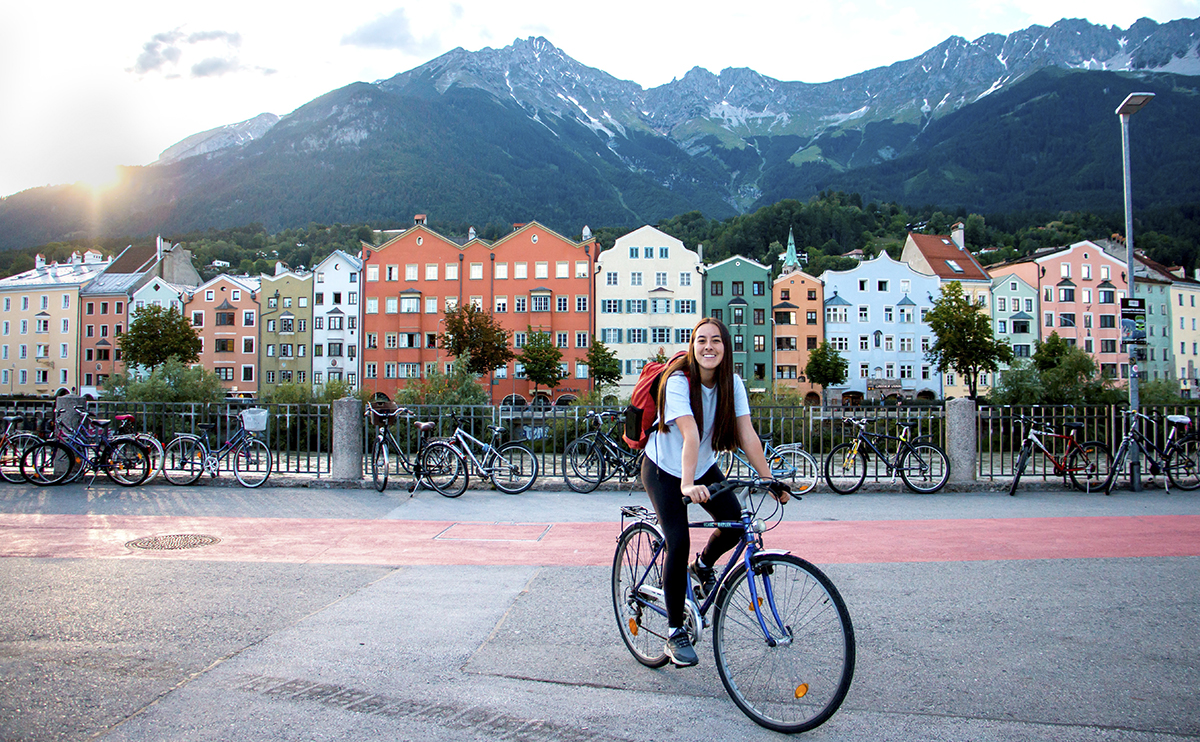 "I couldn't leave Austria so all my travel plans were disrupted."
Looking for a way to make the most out of her time abroad, Bohl came across a map with a 250km cycling path running across the state.
Determined to get some travelling in, even if it meant going solo across the one state she was permitted to be in, she bought a second-hand bicycle, packed her sleeping bag, borrowed a hammock from friends and set off.
She charted a course following the Inn River, covering the trip in five days, stopping in a different alpine village each day to eat and tour the sights, and at night, locking her bike in the centre of town, hiking into the surrounding mountains to make camp.
"Nights were long and cold, especially when I was tired from biking all day, but it was an incredible experience to not know where I'd be sleeping that night and be out there all alone in the woods," she said. "I'll always remember this trip, as it was spontaneous and the first time I did any kind of solo travelling," said Bohl.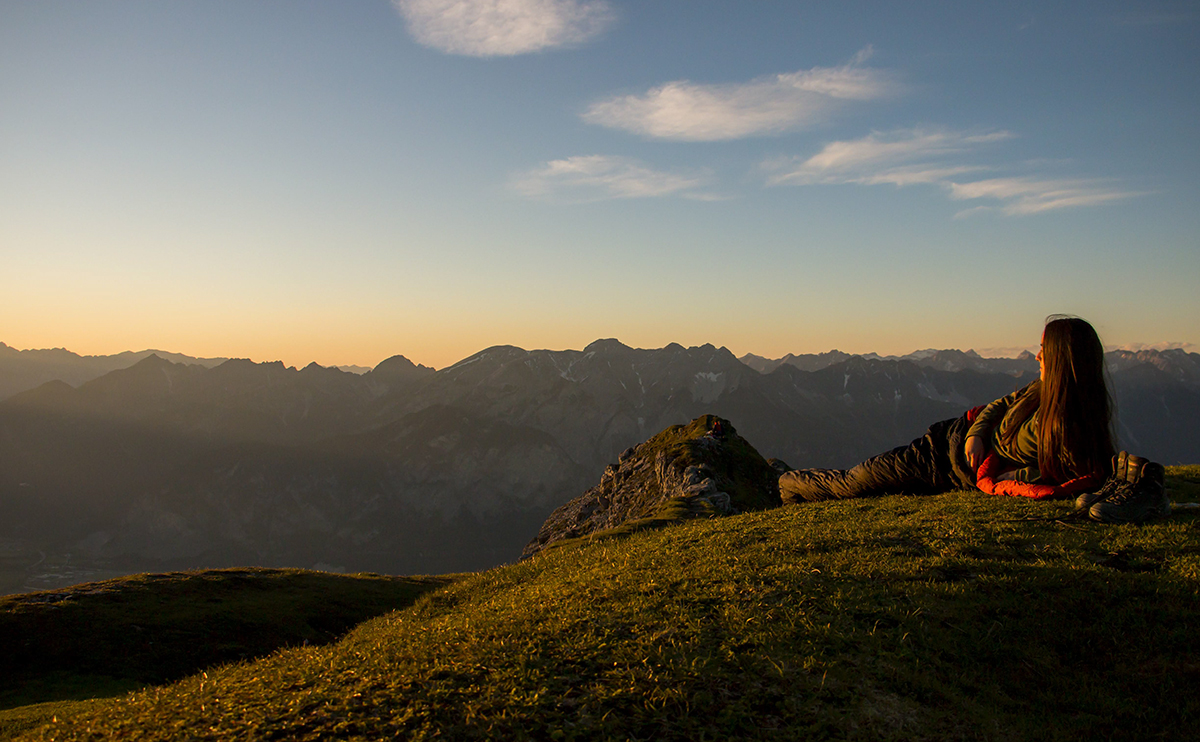 Robertson had a similar experience, abandoning her plans to travel outside Switzerland after the COVID-19 outbreak.
"I had anticipated making lots of connections and traveling a lot within Europe," she said. "Without the pandemic, there is a lot of Switzerland I would not have seen, because I would've been in other places."
Phillips faced a similar challenge; but getting a chance to explore Innsbruck and the surrounding area turned out to be a rewarding experience.
"I had a view of the Alps from my bedroom window, a great support system back home and with me in the dorm. Ultimately, I thought I'd be safe and still squeeze out a study abroad experience," she said. "I kept saying to myself there were far worse places on Earth to be 'stuck.'"
"We found Innsbruck has a lot to offer and if it weren't for COVID-19 shutting down the borders, we definitely would not have experienced it the way we got to."
Once restrictions relaxed and borders started opening in the European Union, she got an opportunity to take the Flixbus and see Budapest, Krakow, Prague and Berlin over her final ten days before heading back to Canada.
Your classroom has no borders.
Immerse yourself in global experiences beyond the classroom.
Study Abroad
Despite the pandemic, Derbas was also determined to enjoy her time in France, which was made considerably more difficult by tight restrictions, including not being able to travel more than one kilometre from her home, once per day, for only one hour and only being permitted to buy essential supplies or go to work if she needed to leave.
People also needed to carry a "certificate of displacement" showing their name, address, the time and reason for leaving their home. Failure to produce the certificate meant a fine of up to €300, a steep sum for any student.
"Looking back, it all feels like a dream. Something I'll always remember from this trip is the utter sense of peace and awe I was in whenever I would walk along the streets of Bordeaux," she said.
"I think it's special to develop such an attachment to a city after living there for not even four months and under such unusual circumstances. I can't believe I had the privilege of partaking in such a breathtaking adventure."
At the time of this writing, we are 14 months into the COVID-19 pandemic. Many CapU students either had to abandon their study abroad plans or put their hopes of studying abroad on hold in the name of greater safety; however, these four students all agree, if you can study abroad safely, take the opportunity.
"One thing that my experience abroad taught me is you cannot control your experience or what may happen," Robertson said. "Adapting to a changing environment will teach you a lot about yourself and will strengthen your independence."
"The experiences and connections you will make will last a lifetime."