Twenty-Five Years of Good Music and Great Minds
Published12 October, 2022
Photo credit Taehoon Kim and Patrick Leung
The BlueShore at CapU marks a quarter century with a special celebration concert held over two evenings, featuring more than 80 performers.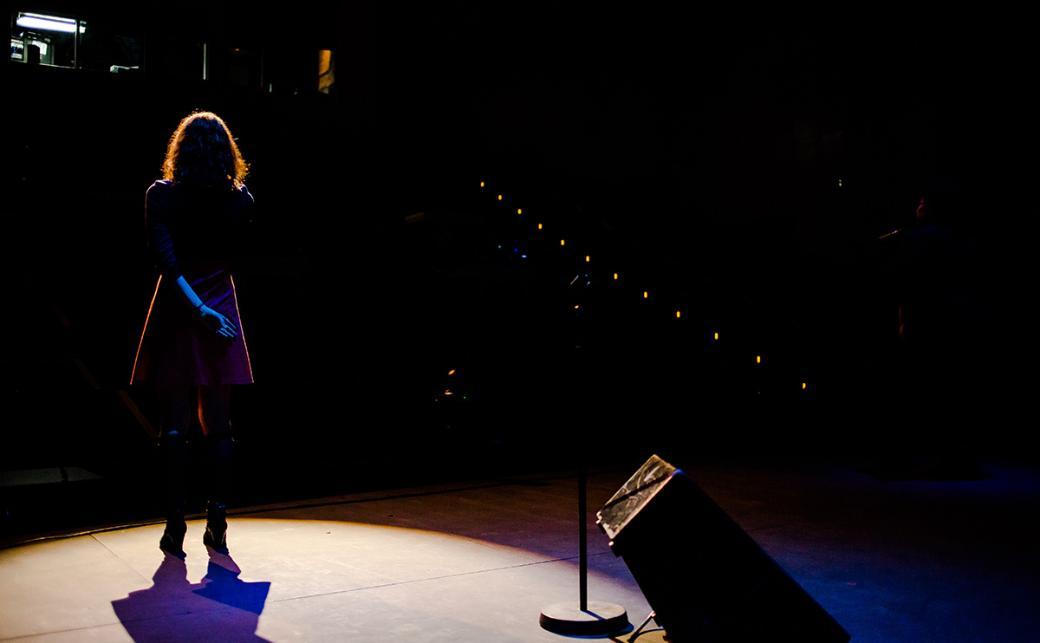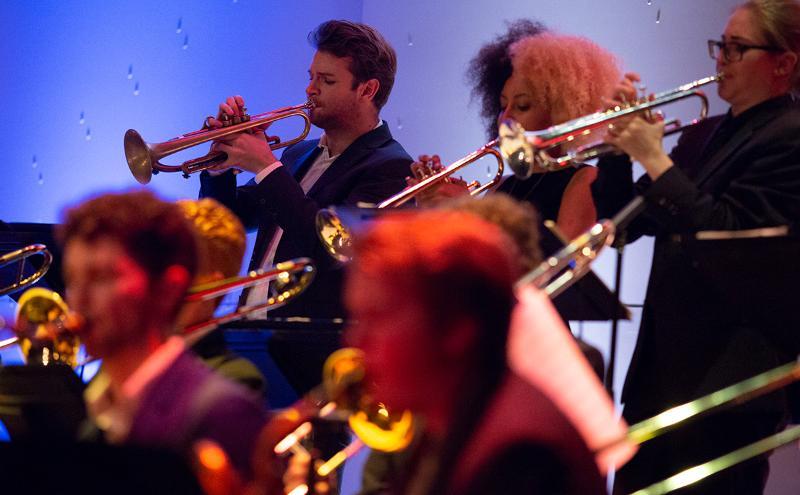 It was a foggy February night in 2013 when I saw one of my journalism heroes at CapU's BlueShore Financial Centre for the Performing Arts. David Carr rose to prominence as the champion of Page One, a 2011 documentary exploring the internet's seismic impact on Big Media. He was a razor-sharp reporter and outspoken warhorse who survived cocaine addiction to become one of the best minds in modern journalism.
The event, called Truth and Lies in Life and Art, was a masterclass in storytelling. With characteristic bluntness, Carr methodically took the crowd through his life as a drug user to his work as a reporter to his time as a media critic at the New York Times. It was an incredible night with a man at the peak of his game – one which he loved – who would tragically died two years later.
On a lighter note, Fran Lebowitz was another great New York storyteller I saw at the BlueShore in September 2018. The celebrated humourist brought her delicious brand of bone-dry wit to a sold-out crowd, delivering her blunt observations on Trump, "he's always been a joke in New York," her complete rejection of modern communication devices – cellphones, computers and, naturally, social media – and her endlessly comical, acerbic takes on life in the Big Apple.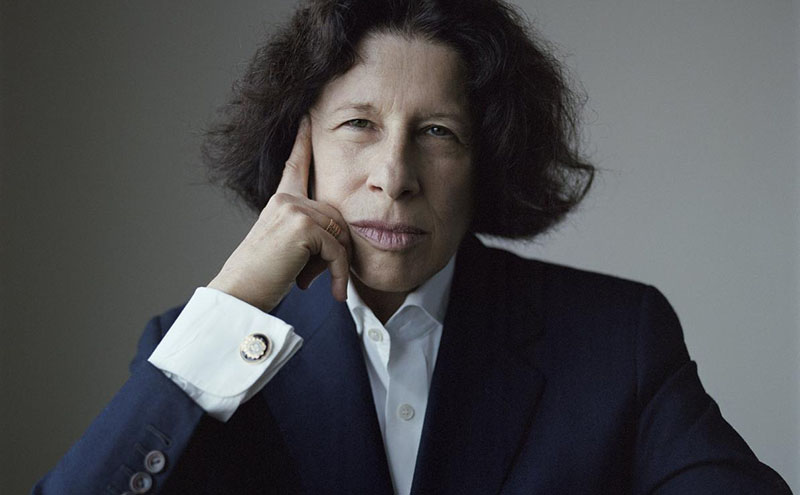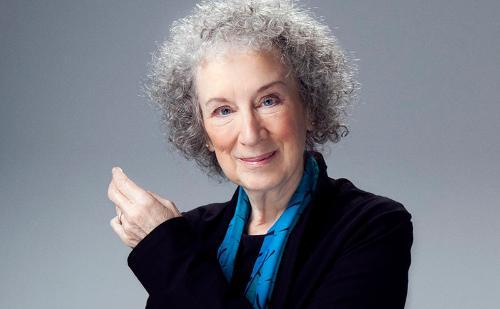 Those are just a couple of evenings at the BlueShore that come to mind for me, but for Fiona Black, long-time Director of Programming, there are countless memories of music, great minds and theatrical performances. Over the years she's met many well-known artists, but no one left her starstruck quite like Canadian writer Margaret Atwood.
"Margaret Atwood was one of the sharpest and loveliest people I have ever met," Black adds, noting that she is the most in awe when she meets writers – there is a higher level of intimacy between you and a book, she says.
"It's hard to believe that 25 years have gone by," says Black, who has been at the BlueShore since the beginning. She was initially hired part-time to work on setting up operations as well as curriculum development for the AEM program, an ideal job for the SFU grad with a degree in dance.
Originally built to support performing arts and music programs, the BlueShore evolved beyond a classroom. The transition into a creative hub and a respected stage attracting world-class talent is something Black credits to the CapU community.
For Black, that autonomy has meant artists from guitar wizard J. J. Cale (the first scalped tickets at a BlueShore show) and legendary Cree singer-songwriter Buffy Sainte-Marie have held court at CapU.
"We had two nights with Buffy Sainte-Marie – that was incredible," Black says. "Her presence is so calming, and she's got this glint in her eye. She is so sweet and down to earth and is generous with everyone, makes time for everyone. You feel a calmness when you are around her."
Sometimes the audience is as interesting as the performers on the stage. Led Zeppelin singer Robert Plant showed up at The BlueShore at CapU in 2018 to see David Hidalgo (Los Lobos) and Marc Ribot (Tom Waits, Elvis Costello) perform at the theatre as part of the North Shore Jazz Series done in partnership with Vancouver International Jazz Festival
"I got a call saying some VIPs would like to come to the show," Black recalls. "He was so friendly. He loves people, you can just tell. I was a little starstruck meeting one of my childhood heroes, and I asked for a hug, and he gave me a big hug."
"He had a night off in Vancouver and he chose to spend it with us."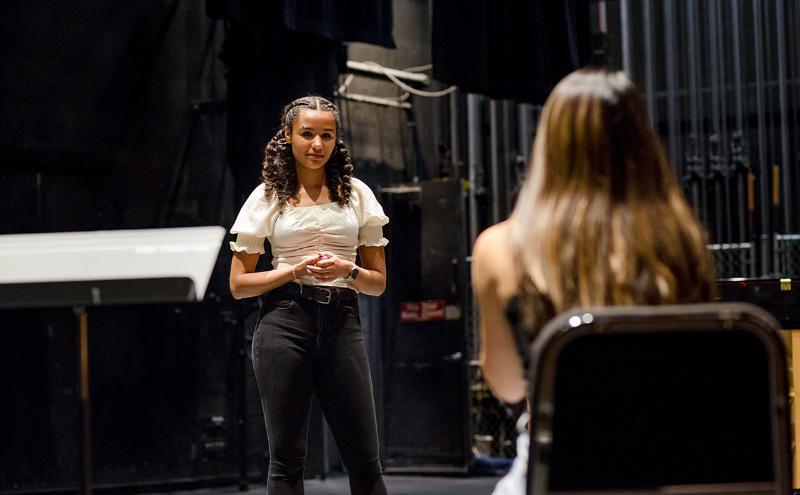 In the next 25 years, Black wants as much diversity on the BlueShore stage as possible.
She points to the Sister Jazz Orchestra – an 18-woman jazz ensemble showcasing Vancouver's most accomplished female musicians – as an example of what she'd like to see in the coming era. The collective was created by CapU Jazz studies grad Christian Morrison in 2019.
"When an 18-piece all-women jazz band is not considered an anomaly, that's the future," Black says.
Sister Jazz Orchestra, along with up to 60 other performers, will take the stage at The BlueShore at CapU 25th Anniversary Celebration on Oct. 15 and 16, a full-circle celebration with Dee Daniels among those performing. North Shore legend Daniels performed at the opening show in 1997 – which ended up being a surprise sellout.
The lineup for both evenings also features Canadian blues icon Colin James, the return of former NiteCap musical director Réjean Marois, Mississippi Sheiks Revisited: a journey through 1920s swing band music with Jim Byrnes, Steve Dawson, Daniel Lapp, Suzie Ungerleider and the Sojourners.