Capilano University's newest location, surrounded by mountains in the District of Squamish, will offer unique academic opportunities to meet the needs of the region.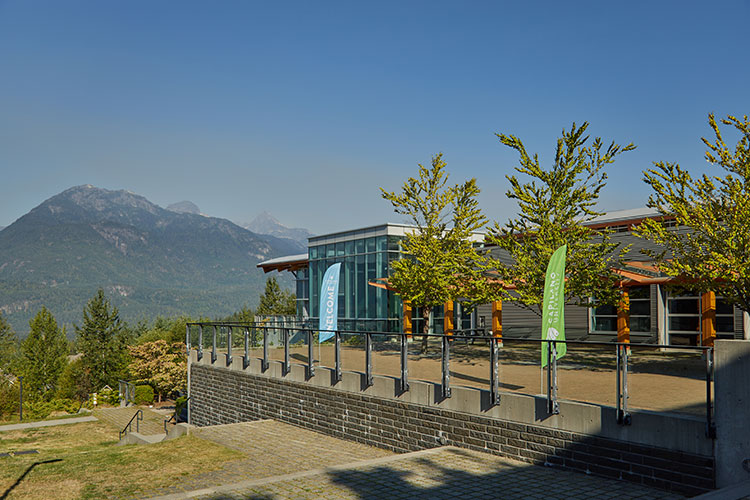 The 18-acre purpose-built campus includes academic teaching and learning spaces, a library, an athletic centre and sports field, and a cultural and creative activity area.
The campus enables CapU to begin serving students and collaborating with local partners with research and innovation activities in the Sea-to-Sky corridor soon.
Planning is currently underway to prepare for the new campus opening and details about available programs and services will be shared soon.
Registration for classes at the new Squamish campus is expected to start in early 2024 for classes beginning in Fall 2024.
How to find us
Capilano University Squamish
3200 University Blvd
Squamish, B.C.
V8B 0N8
Room Booking & Facilities Rental
CapU is thrilled to expand our presence in Squamish and support local communities! Work is currently underway to prepare the campus for opening to the public.
We recognize there is significant interest in renting the CapU Squamish facilities for activities and events. At this time, we are unable to offer the facilities for rental; however, we will provide updates on this webpage when the CapU Squamish campus is ready to host events and activities.
Please email Support Services if you have any further questions about renting the CapU Squamish facilities.