Recognized as one of Canada's top jazz training institutions, CapU's Jazz Studies programs foster your abilities in jazz performance, composition and music education in the context of an enriched liberal arts education.
The Bachelor of Music in Jazz Studies - Education is a four-year degree that prepares music educators with a core practice in jazz performance and composition in balance with other musical traditions.
If you plan to teach music at primary or secondary levels, this degree will provide you with the musical and pedagogical skills to make a smooth transition to a teaching certification program.
For information about our grads, instructors and awards, visit the Jazz Studies blog.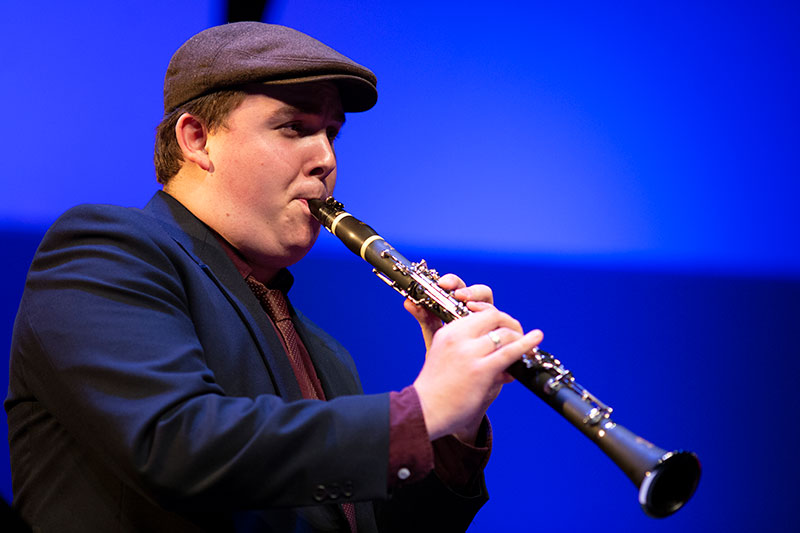 Receive mentorship and improve your performances
Each week, you'll rehearse a wide variety of jazz styles in a small ensemble, receiving coaching and mentorship from your instructors, professional musicians with decades of experience.
A Man and his Music