Emotional Intelligence
Published1 November, 2023
Photo credit Patrick Leung and courtesy of Carolyn Stern
CapU instructor shares her top tips for increasing resiliency.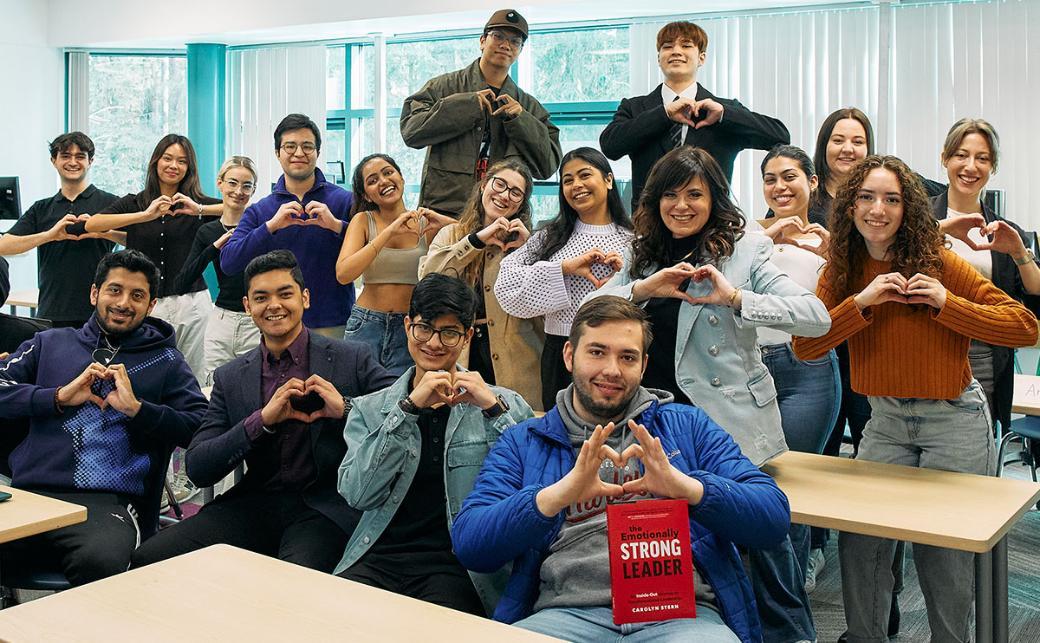 In more than two decades in the business world, working in roles including a corporate trainer, coach and, currently, an instructor in Capilano University's School of Business, Carolyn Stern has amassed an impressive resumé and list of clients across multiple industries.
Her current area of focus is how her students can use the concepts and teachings of emotional intelligence (EI) to cope with stress and succeed in work and life.
We explored these concepts in a Q & A session with Carolyn.
You have said, "When we don't learn to control our emotions, our emotions control us," what do you mean by that?
Our emotions are full of wisdom when we pay attention to them and look for the meaning inside them. Feelings can provide incredible insights into our internal psyche and the external world around us."
"Control" does not mean stifling or suppressing our emotions to overcome them – quite the opposite. The only way to learn to be in the driver's seat of our emotions is by being smarter than our feelings and enhancing our EI.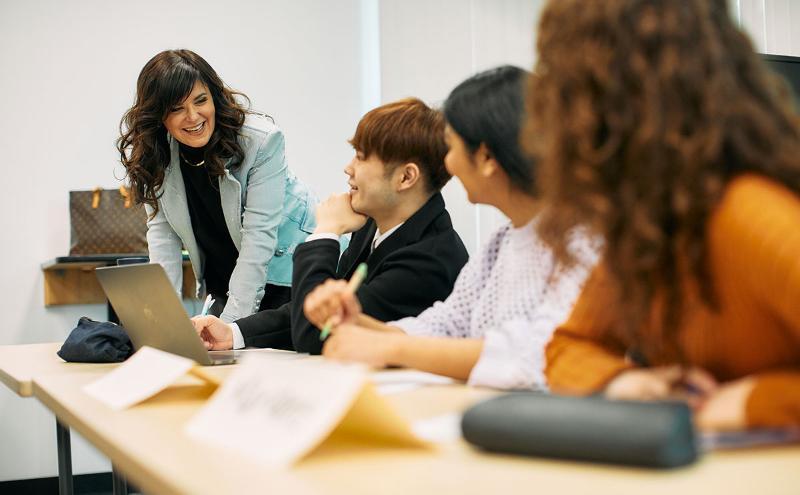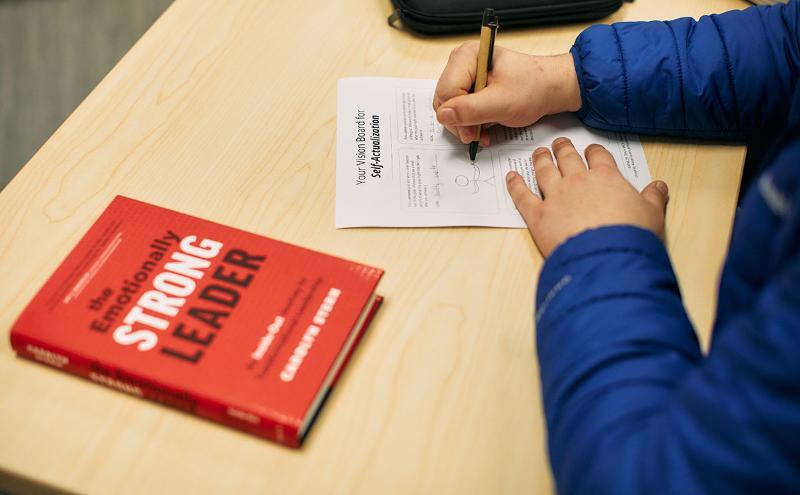 How can working with the concepts of EI help students bust stress?
Anyone can learn, develop and enhance their EI skills to understand their emotional nuances.
Gaining these skills helps you realize why you act and think the way you do and allows you to channel that internal knowledge into positive, conscious behaviours as opposed to instead of negative, impulsive actions.
Through this inside-out approach, you can lead yourself better and help others gain emotional clarity.
How do you impart this knowledge to students?
In my leadership development courses (BADM 218 and BADM 305) and emotional intelligence classes (BADM 225) at Capilano University, students discover the answers to these personal questions above and learn how their emotional makeup hurts or helps them in their personal and professional life.
Students will walk away with the specific strategies and tools they need to enhance their self-perception, self-expression, interpersonal, decision-making and stress-management skills.
What do you enjoy most about teaching this subject?
I strongly believe EI is our superpower for having a happy, fulfilling and successful life. With CapU's support, I now teach a new group of students each year the importance of emotional intelligence, helping build a new era of emotionally strong leaders to enter the world of work.