We are here to help you to plan, manage your time and organize your semester, make useful notes (from your textbooks and lectures), prepare for exams and more.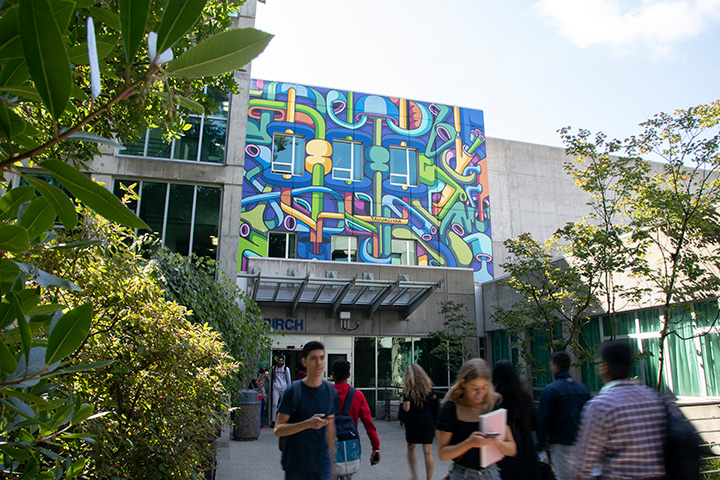 The Learning Strategist (formally the Learning Specialist), as part of Learning Support Services at CapU, can support you by providing ways to explore how you learn (i.e., What is working? What needs improvement?) and then work with you to design ways to trial learning strategies that can support your growth as a learner.
These strategies will help you to improve how you study. They may include offering new ways to approach your course materials (reading and note taking skills development), guiding you towards creating a plan and using your time efficiently and effectively (time management), retaining what you are learning for use on assignments and tests (memory and active learning techniques) and/or breaking habits that are not working for you as you strive towards your learning goals.
The Learning Strategist is here to offer you diverse ways to become a stronger learner and to support you while you find what works best for you. They give you the tools, by way of strategies, and you use them. If you find that they are not quite right for your learning, you have an opportunity to work together to explore other options.
We want you to be successful!
Booking an appointment
Appointments take place either online or in-person for a duration of 45 minutes.
Please click the "Book an Appointment" button to view current availabilities or visit capilanou.tutorocean.com directly.
If you are experiencing challenges booking online, please call a member of our Learning Support Services team at 604 984 1744.
Learning resources
We are currently developing online resources that will be available through eLearn.
Note: the Learning Strategist can send you resources directly and/or can make them accessible during your appointment.
How can Learning Support Services assist faculty?
Learning Support uses evidence-based learning strategies to support students while they build the metacognitive capacity to systematically plan and effect change in how they learn.
Making students more aware of their own efforts relative to academic expectations results in them adopting new ones where necessary.
Did you know that anyone — other students, staff and faculty — can refer student to our services? Please consider referring students to the Learning Strategist for support in developing their learning strategies and approaches.
The Learning Strategist is currently working on asynchronous workshops, via eLearn, that can act as standalone workshops or workshops that are embedded in your eLearn shells that can support students study skills development 24 hours a day, 7 days a week. This project has an anticipated launch of May 2022.
Depending upon students' needs, the Learning Strategist can also provide customized presentations or workshops, ranging from 15-45 minutes, to support your students with course-specific learning/study skills development. Every effort is made to use the students' course materials and assignments to develop their learning processes and the skill being taught.
Faculty can consult the Learning Strategist on learning issues that are identified in courses.
These consultations may result in tailored workshops, referral to pre-existing workshops, resource referral and/or resource development that will help students adapt their techniques to get more from their learning experiences at CapU. There may also be an opportunity (or need) to work together with our colleagues in the Centre for Teaching Excellence to ensure students' success.
Learning Support at our regional campuses
For information on specific learning supports, beyond Learning Strategist consultations, offered at the Sunshine Coast campus, please contact the Sechelt Regional Campus receptionist at 604 986 1911, local 5900 (toll-free), or at 604 885 9310.
Free tutoring available through Nimbus Learning
The Sunshine Coast campus of Capilano University has partnered with Nimbus Learning to help students access free tutoring support in math, sciences, English, writing and computers.
You will have access to both one-on-one appointment-based tutoring, and group drop-in tutoring sessions, which will be hosted online through Zoom (accessed through the Nimbus platform).
Visit Nimbus Learning for information on downloading the app, creating an account and accessing free tutoring sessions.