Gain the skills to make a difference with the Bachelor of Science (General) degree program at CapU.
This four-year bachelor degree program under the Faculty of Arts & Sciences offers cutting edge science courses, lab work and research projects.
Develop a strong background in research, with hands-on lab experience, practical field work, and collaboration with community partners to access in-demand jobs and prepare for post-graduate school study.
In our program, you'll expand your knowledge of scientific study with courses in biology, chemistry, computing and data science, physics, mathematics and statistics. Learning from our experienced, supportive faculty, you'll develop strong leadership and problem-solving skills.
Specialize to stand out
Bachelor of Science students customize their degree by choosing a concentration. We offer concentrations in three areas of study: biomedical sciences, computational sciences and environmental sciences.
If you're looking to declare their concentration, you can check out the Bachelor of Science Concentration Course Planning (pdf) document, fill out the Bachelor of Science Declaration Form (pdf) and submit it to records@capilanou.ca.
To learn more about the courses available for B.Sc students, you can download our Bachelor of Science Course Offerings - 2023-24 (pdf).
Become a leader in the science, technology, engineering and mathematics (STEM) field. Start by getting your B.Sc in science at CapU. Contact us today to learn more.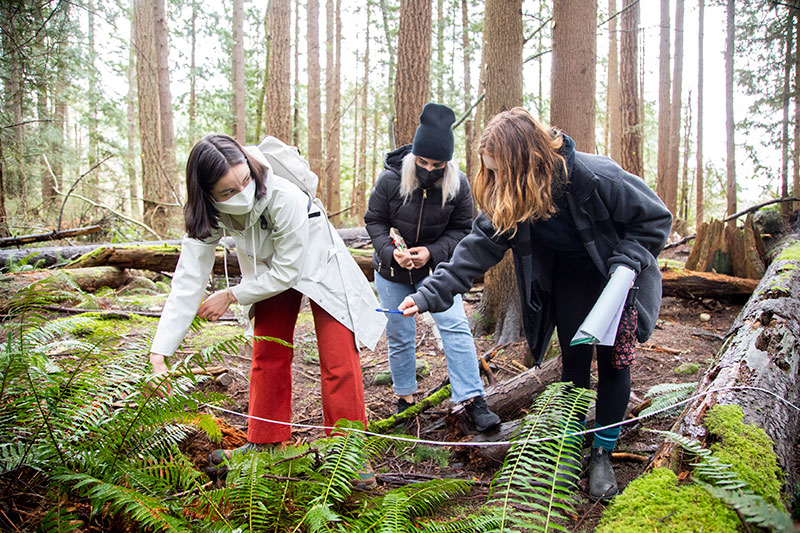 Gain the skills to succeed
In the B.Sc program, you'll get the skills needed for current science careers through hands-on lab and field work.
Find out more about our Bachelor of Science degree