Gain the skills to make a difference with the Bachelor of Science (General) degree program at CapU.
This full-time bachelor program under the Faculty of Arts & Sciences offers cutting edge science courses, lab work and research projects.
Develop a strong background in research, with hands-on lab experience, practical field work, and collaboration with community partners to access in-demand jobs and prepare for post-graduate school study.
In our program, you'll expand your knowledge of scientific study with courses in biology, chemistry, computing and data science, physics, mathematics and statistics. Learning from our experienced, supportive faculty, you'll develop strong leadership and problem-solving skills.
Become a leader in the science, technology, engineering and mathematics (STEM) field. Start by getting your BSc in science at CapU. Contact us today to learn more.
Students who do not meet the admission requirements for the Bachelor of Science should apply to the Associate of Science degree.
Boost your degree with a microcredential
Looking to diversify your scientific skillset and gain a background in engineering? We are excited to announce that we have three microcredentials:
APSC 111

—

Computer Aided Design

—

SolidWorks
APSC 112

—

Rapid Prototyping Technology
APSC 113

—

Engineering Management for Rapid Prototyping Technology
If you're interested in gaining value added, hands-on skills, you can contact sciences@capilanou.ca and we will assist you in registering for these courses.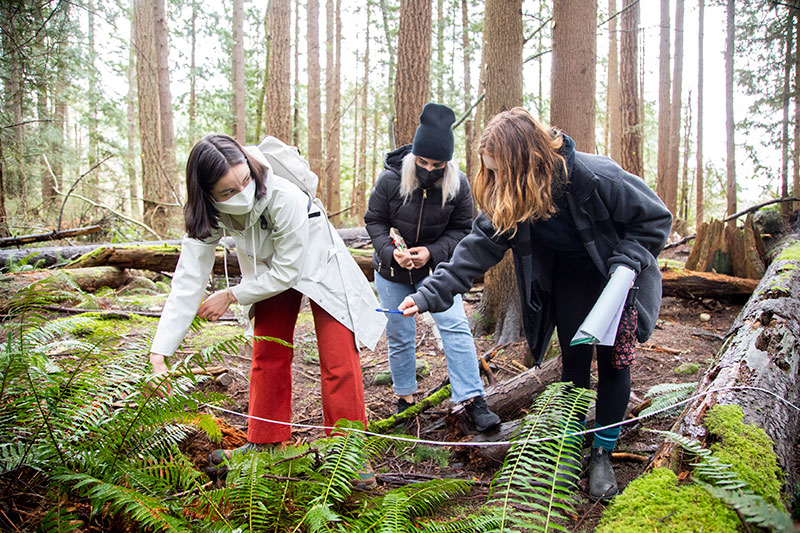 Gain the skills to succeed
In the BSc program, you'll get the skills needed for current science careers through hands-on lab and field work. As part of your science courses, you'll also get to collaborate with local partner organizations, developing real solutions to problems impacting our region.
Find out more about our Bachelor of Science degree