Lights. Camera. Action! Come and learn from industry professionals at CapU's state-of-the-art Bosa Centre for Film and Animation. Combine practice with theory to create magic.
Films have the power to transport people out of their daily lives with escapist excitement, inspire us with visual effects and flourishes, and spur social change with compelling narratives.
In Capilano University's Bachelor of Motion Picture Arts program, you'll learn how to tell stories that evoke emotions and change lives while studying at one of the top film schools in B.C.
We'll give you all the tools to build your technical knowledge and creative confidence in this 4-year program. You'll be working with up-to-date professional equipment that includes an 8,000 sq. ft. sound stage, 3D camera rigs and a 3D editing lab.
You'll learn the theory and history of cinema and develop your critical thinking skills. At the same time you'll work through and gain skills in the different technical departments, ensuring you'll be ready to work in Canadian film and television after graduation.
For more information about this film studies bachelor degree program, take a look further down the page for what our program offers or contact us at film@capilanou.ca.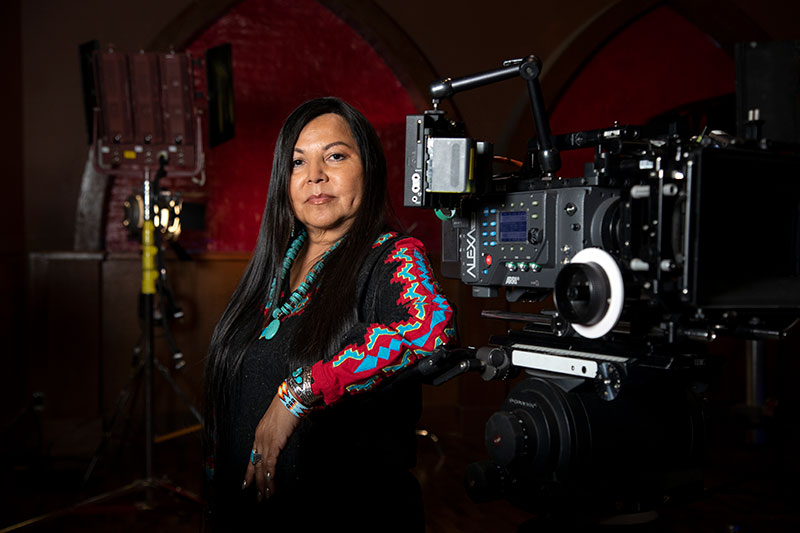 Learn from film industry veterans
Our experienced and well-connected faculty will help you develop the technical knowledge and creative confidence to succeed in film and television production.
Bachelor of Motion Picture Arts degree