The Indigenous Digital Accelerator (IDA) offers a collection of professional development workshops in tech and digital creative sectors.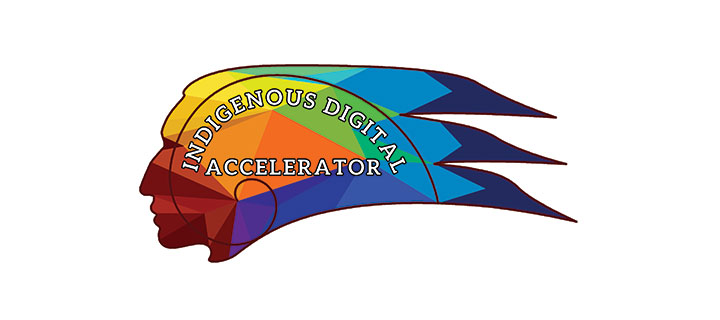 Empowering Indigenous entrepreneurs
The IDA scales up early-stage Indigenous companies with high growth, commercialization, and innovation potential within a framework emphasizing community development and low environmental impact.
The IDA also assists in addressing Indigenous participation gaps. The IDA program can last up to one year for participants.
What we offer
To be successful, entrepreneurs need more than a business plan, financial support and a website.
Our experienced mentors will work with you to identify the next steps for your business, and provide guidance and support to move forward.
During the program, you will receive:
$10,000 in base funding;
Mentorship — business plan development, financial management, fundraising support;
Website advice and support; and
Student research assistants.
IDA Workshop Series
Check out our series of helpful workshops designed to help you grow your business.
Eligibility requirements
Resident of B.C.
Majority Indigenous owned and operated
Established Business of 1 year
For-profit business only
Pre-application documents
Read over these important documents before submitting your Indigenous Digital Accelerator application.
Ready? Download the application!
Once you've completed your declaration and read through the guidelines, fill out and send in your application!
Businesses we support
Designed to support Indigenous entrepreneurs and companies owned by Indigenous people, the IDA aims to address significant gaps in the participation of Indigenous peoples in the high tech, digital-creative and cultural sectors.
For-Profit Businesses that include companies involved in digital and creative technology, media production and distribution, language revitalization, virtual and augmented reality, as well as more traditional businesses that need assistance with digitization and online platform development. Businesses will have existing customers and sales, community support and be poised for growth.
The IDA Team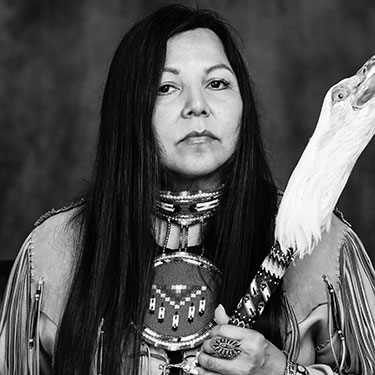 Doreen Manuel (Secwepemc/Ktunaxa) is the director of the Bosa Centre for Film and Animation at Capilano University and Inclusive Community Projects. She is the first Indigenous woman to direct a major film centre in Canada and to hold a position on the board of directors of Knowledge Network.
She holds many advisory positions with industry organizations and major industry funders. She was the 2019 Woman of the Year for Women in Film and TV Vancouver and is the recipient of the Leadership in Education award and many other film industry and education leadership awards both provincially and nationally.
Doreen has worked on television and film productions in a wide variety of roles, and as a news reporter and producer of corporate video. She comes from a long line of oral historians and factual story gatherers and is the daughter of renowned international leader, the late George Manuel and spiritual leader Marceline Manuel.
Jackson Crick has returned to Capilano University in the capacity of Manager, Indigenous Digital Accelerator (IDA).
Jackson is instrumental in building out capacity within the IDA such as enhancing the business client intake process, governance structures, and enhancing our relationships with the Lil'wat, Musqueam, Sechelt (Shíshálh), Squamish and Tsleil-Waututh Nations and more broadly Indigenous communities in Western Canada.
Jackson is Xeni Gwet'in from the Tsilhqot'in Nation. Jackson previously worked at Capilano University from 2002–2014, the early days of the Indigenous Digital Filmmaking program, where he worked in the capacities of Coordinator, Instructor and Lab Supervisor.
As the Housing Project Manager for the Tsilhqot'in National Government, in Williams Lake, Jackson helped facilitate a first-of-its-kind housing authority for an Indigenous Nation in Canada.
Jackson has also worked as the Field Operations Supervisor for Statistics Canada in the Northern BC Prince George Office where he conducted the 2011 and the 2016 Census for 40+ Northern BC First Nation communities over an area spanning from Canim Lake to Hazelton to Fort Nelson.
More recently, Jackson was employed as the Operations Manager for the IM4 (Indigenous Matriarchs 4) Virtual Reality Program at Emily Carr, where he engaged with Indigenous communities and organizations to train and utilize VR/AR for economic, educational, cultural, and health applications.
Jackson's diverse set of administrative skills, legal background, community-based work and knowledge of digital production will be valuable for driving forth growth and capacity within the IDA.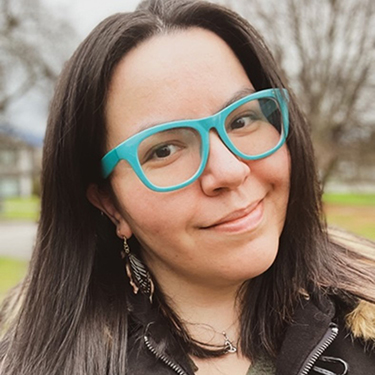 Shaelyn Johnston is an award-winning Ojibwe and Irish-Canadian writer from Vancouver, B.C.
She is a recipient of the Governor General's History Award and holds an MFA in Creative Writing from the University of British Columbia.
Shaelyn was selected for both editions of Telus STORYHIVE's Indigenous Storytellers Edition and has participated in the Netflix/BANFF Diversity of Voices Initiative, and Whistler Film Festival's Indigenous Filmmaker Fellowship and Screenwriters Lab.
Her animated short film, The Healing Dance, has screened at numerous festivals across Canada and the United States, won Best Short Film at the Weengushk International Film Festival, and recently surpassed over 13,000 views on YouTube.
She coordinates professional development programs for Indigenous filmmakers through Capilano University's Indigenous Digital Accelerator, and she also sits on the board of the Gender Equity in Media Society (previously WIFT Vancouver), where she manages and co-facilitates the Tricksters & Writers Screenwriting Program
Advisory committee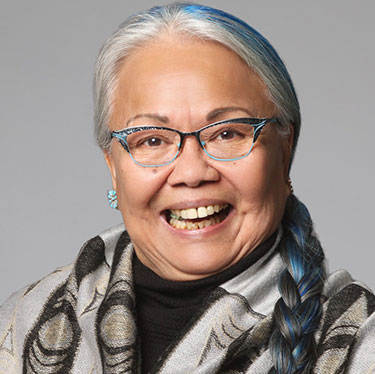 Dorothy Cucw-la7 Christian, PhD is of the Secwepemc and Syilx Nations from the interior plateau regions of B.C. Her home community of Splatsin, is one of 17 communities that comprise the Secwepemc Nation.
Christian is the eldest of 10, has one daughter and over 70 nieces, nephews, great nieces, and nephews and at least two great, great nieces. She is called to her home community and to her Nation to be a part of Nation or community engagements.
Dorothy is currently in the Department of Graduate Studies at SFU as the Associate Director of Indigenous Policy & Pedagogy at Simon Fraser University. Her academic research consistently centralized Indigenous knowledge long before those terms became the latest buzzwords in the academy, including Indigenous and Settler relations.
One of the responsibilities she upholds is sitting on the SFU Advisory for Equity, Diversity, and Inclusion as Special Advisor Auntie/Elder to the Vice-President, People, Equity, and Inclusion (VPPEI) and President's offices.
Dorothy continues to be involved in the Indigenous cultural industries. She is a Board member of the National Indigenous Screen Office organization and on the Advisory for the Indigenous Digital Accelerator Program at Capilano University. She also works with the Women in the Director's Chair organization on their equity, diversity and inclusion training.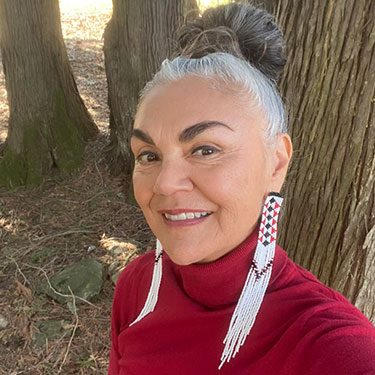 Cynthia is a member of the Tzeachten Band and Stó:lō Nation in Chilliwack, B.C. She is an Ecosystem Catalyst in Indigenous Populations and the founder of Sp'oq'es Entrepreneurs.
Through her business and work as a facilitator, mentor, and business coach, she empowers Indigenous entrepreneurs to realize their potential to create sustainable economic and social value in the world.
An entrepreneur since 1987, Cynthia holds an MBA in Indigenous Business Leadership from Simon Fraser University and takes great pride in providing service leadership and inspiring new entrepreneurs to move forward and out of their comfort zones.
Debra previously held the position of Senior Manager of the Indigenous Business Programs at SFU. She has vast experience in business and has owned several retail businesses as well as a consulting practice.
Her background in leadership stems from her extensive work with First Nation governments and organizations such as the World Council of Indigenous Peoples. She is fiercely committed to maximizing opportunity, building capacity and economic self-sufficiency for First Nation communities.
Debra is a graduate of the EMBA IBL program. She also holds a certificate in Applied Project Management. Debra is from the Cree Nation in Alberta.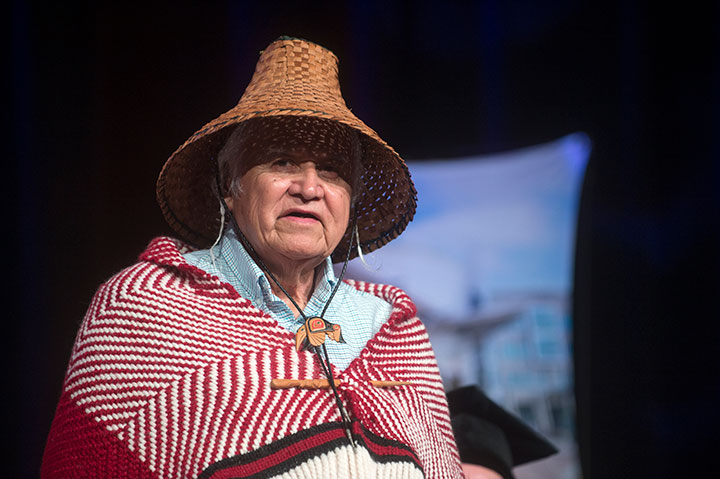 We had the privilege of having Slá'hólt, Hereditary Chief of the Tsleil-Waututh Nation and Capilano University in-residence Elder Ernest (Ernie) George advise the IDA program in its early development. We remember him and the contributions that he made to all Indigenous people.
IDA clients
Check out IDA's previous clients:
Our partners
For more than 30 years, PacifiCan has been working to diversify the western economy while improving the quality of life of western Canadians.
PacifiCan aims to be a leader in building a strong, competitive West by focusing on business development, innovation and community development.

Through the TD Ready Commitment, the TD Bank Group is working together with community organizations across the country to build a more inclusive tomorrow.
Focused on improving financial and digital literacy, TD support for the IDA will help enrolled Indigenous entrepreneurs and leaders build confidence, adapt to change and drive growth for their business today and into the future.
Project Sponsors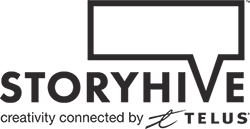 Frequently asked questions
Ready to take your business to the next level?
Find out if the Indigenous Digital Accelerator is right for you. Our team will walk you through how the program works, how to apply and what you will get out of the experience.
Jackson Crick – Manager
Call: 604 983 7549
Email: ida@capilanou.ca