If you've been admitted to Capilano University you can take the EAP Placement Test to determine which level of EAP courses are right for you.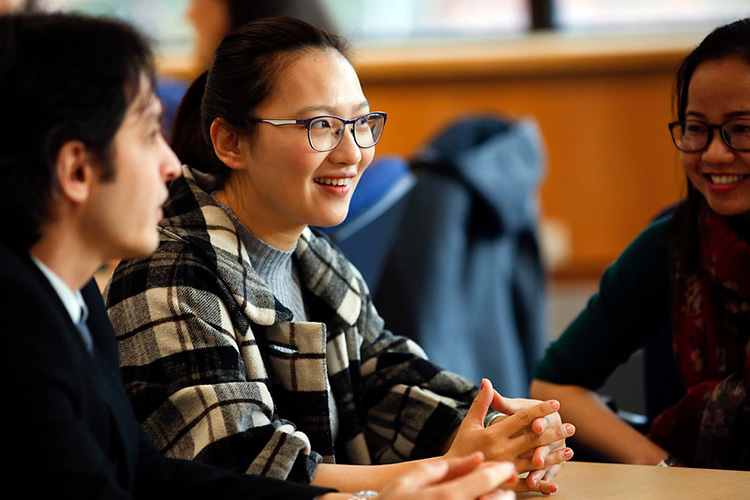 CapU's English for Academic Purposes (EAP) department offers the EAP Placement Test to domestic and international students each semester.
The test is written at Capilano University. It takes about five hours. Your score on the test will be used to choose the level of EAP courses to take.
The English Placement Test will be given on April 27 and May 4, 2020.
You must pay a $50 fee before you take the test. You can pay at the Cashier's Office in the Birch Building, room BR214.
You are invited to register to take the EAP Placement Test only if you meet all of the following criteria:
you have been accepted to Capilano University, and
you have a student number, but
you do not have recent English proficiency test results from IELTS, TOEFL, ELA, CAEL or Pearson (see external English language proficiency test scores).
If you have been invited to register for an English for Academic Purposes (EAP) Placement Test, please complete your contact information in the form below and choose one date to attend a test session. After you submit the EAP Placement Test Registration form, a confirmation will be emailed to you containing details about the test session.
Capilano University EAP Levels
IELTS
TOEFL
(iBT)
TOEFL
(pBT)
ELA
CAEL
PEARSON
University Direct Entry
6.5 (no band less than 6.0)
83
560
145
70
56
EAP 100/101 with 2 university courses
6.0 (no band less than 5.5)
71
530
128
60
53
EAP 090 with 1 university course
5.5 (no band less than 5.0)
67
520
114
50
50
EAP 080
5.0 (no band less than 4.5)
45
480
96
40
47
EAP 070
4.5 (no band less than 4.0)
32
440
77
30
44
Privacy statement
We are committed to protecting your privacy and personal information through responsible information management practices. We collect, use, retain, disclose and dispose of personal information in accordance with the Freedom of Information and Protection of Privacy Act (FIPPA), other applicable legislation and Capilano University privacy management practices.
This form collects personal information for the purposes of EAP placement testing. It is collected by Capilano University under (s)(26)(c) of FIPPA. By submitting this form, you are providing your consent for the English for Academic Purposes (EAP) department to collect and use this information for this purpose. If you have any questions, please contact eap@capilanou.ca.
Visit us on social media