Before you start classes in the English for Academic Purposes (EAP) Department at Capilano University, we need to place you in the correct EAP level.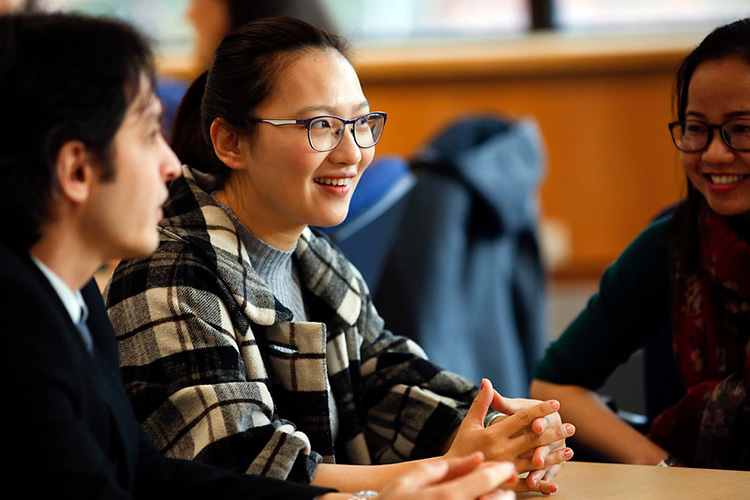 The best way to find your level is to take our in-person English Placement Test (EPT) for EAP students. This test is given on the North Vancouver campus several times per year. If you cannot take the EPT, EAP also accepts other placement tests to determine a student's EAP level.
Some important information about our English Placement Test:
The test costs $25 and takes about 3.5 hours.
You will be tested on speaking, listening, writing, and reading
The test is a paper/pencil test.
Test scores will be emailed to you 1-2 days after taking the test.
You can register for the EPT if you have been admitted to the EAP Department at Capilano University. You will need your CapU student ID number. To register for the EPT, choose one of the test dates and fill out the information below:
To enter this
level / program
IELTS Overall
No IELTS band
score below
TOEFL iBT
CAEL
PTE
EAP English
Placement Test
Entry into most
CapU programs
6.5
6.0
83
70
56
n/a
Business Admin
Pathway
5.5
5.0
67
50
50
score of 090
ECCE Pathway
5.5
5.0
67
50
50
score of 090
EAP 100 and
EAP 101
6.0
5.5
71
60
53
score of 100
EAP 090
5.5
5.0
67
50
50
score of 090
EAP 080
5.0
4.5
45
40
47
score of 080
EAP 070
4.5
4.0
32
30
44
score of 070
EAP 060
n/a
n/a
n/a
n/a
n/a
score of 060
EAP 050
n/a
n/a
n/a
n/a
n/a
score of 050
For students using the Duolingo English test
The EAP Department will check your Duolingo total score and sub-scores before we place you in an EAP level.
We may contact you to ask for more information about your speaking, listening, reading, or writing abilities so that we can make a decision about your EAP level.
Privacy statement
We are committed to protecting your privacy and personal information through responsible information management practices. We collect, use, retain, disclose and dispose of personal information in accordance with the Freedom of Information and Protection of Privacy Act (FIPPA), other applicable legislation and Capilano University privacy management practices.
This form collects personal information for the purposes of EAP placement testing. It is collected by Capilano University under (s)(26)(c) of FIPPA. By submitting this form, you are providing your consent for the English for Academic Purposes (EAP) department to collect and use this information for this purpose. If you have any questions, please contact eap@capilanou.ca.