The BBA Super Six
Published15 February, 2022
Photo credit Chelsea Kelso
6 Reasons Why You Should Take the BBA at CapU.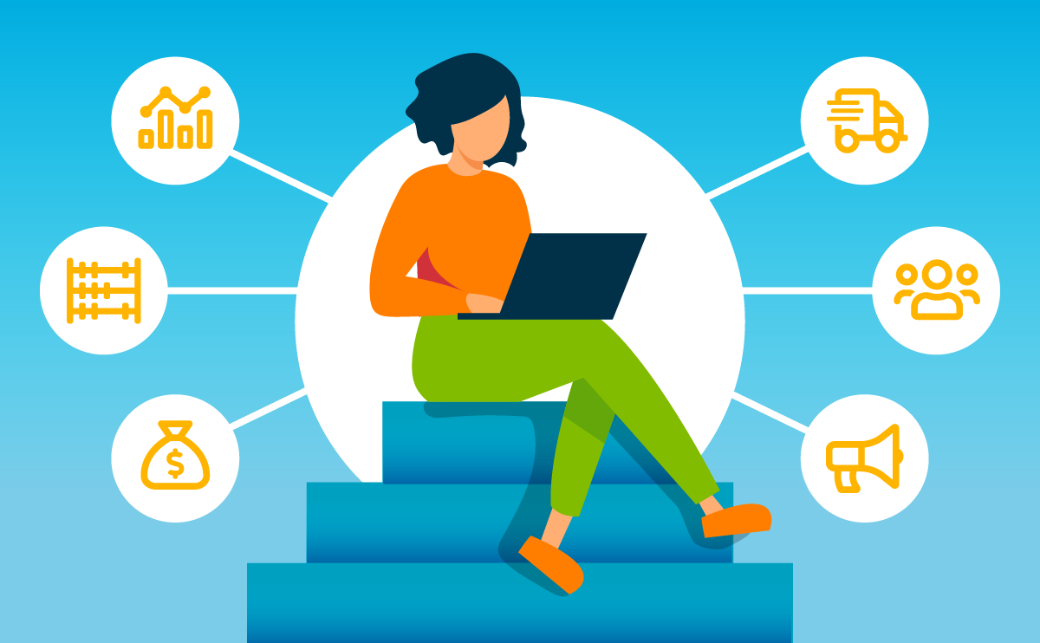 The Bachelor of Business Administration degree program at Capilano University is the most flexible business degree available in the Lower Mainland.
Why? After completing your first two years of coursework, you can study in six distinctive ways.
Accounting
A background in accounting is an asset in every field. After completing your BBA with an accounting concentration, you can boost your earning power by pursuing CPA, CA, CGA or CMA designations.
Business Information and Analytics (BIMA)
Organizations are investing in data to improve their efficiency, drive better business processes and improve their bottom line. Gain the skills to link information to action.
Financial Planning
Financial planners work with their clients to develop a plan to ensure their long-term security. You'll build relationships and shape their investment plans into achievable goals.
"I chose financial planning because I found the concentration to be something I would value having knowledge in," said Qasim Dhamani, a BBA student who wants to help people who need assistance navigating their complicated personal finances.
Human Resources Management
HR professionals see solutions in people. If your career goals involve helping others on their career paths, human resources is where to start.
International Business & Logistics
Supply chain issues? You'll be at the forefront of keeping business operating smoothly for multinational organizations, ensuring the flow of goods remains constant.
Marketing
Become an expert in market research, consumer behaviour, advertising, strategy and product development.
"I chose the financial planning concentration because, at the time, I viewed this as the most useful of the six. But after taking a few marketing courses, I decided to do both," said Mackenzie Gray, who is pursuing a double-concentration in marketing and financial planning.
"With a focus on work-integrated learning programs, students receive experience working on real issues with real clients in today's market," said Leigha Nevay, a chartered professional accountant (CPA) who is an instructor in the BBA program.
Applications for the BBA are open now. Contact busadmin@capilanou.ca to speak with one of our instructors or visit capilanou.ca/bba for more information.