Alumni Q&A: Roy Jantzen
Published2 March, 2023
Photo credit Tae Hoon Kim and Patrick Leung
Roy Jantzen, recipient of the Luminous Award at the Alumni Awards of Excellence, on why all education should be environmental education.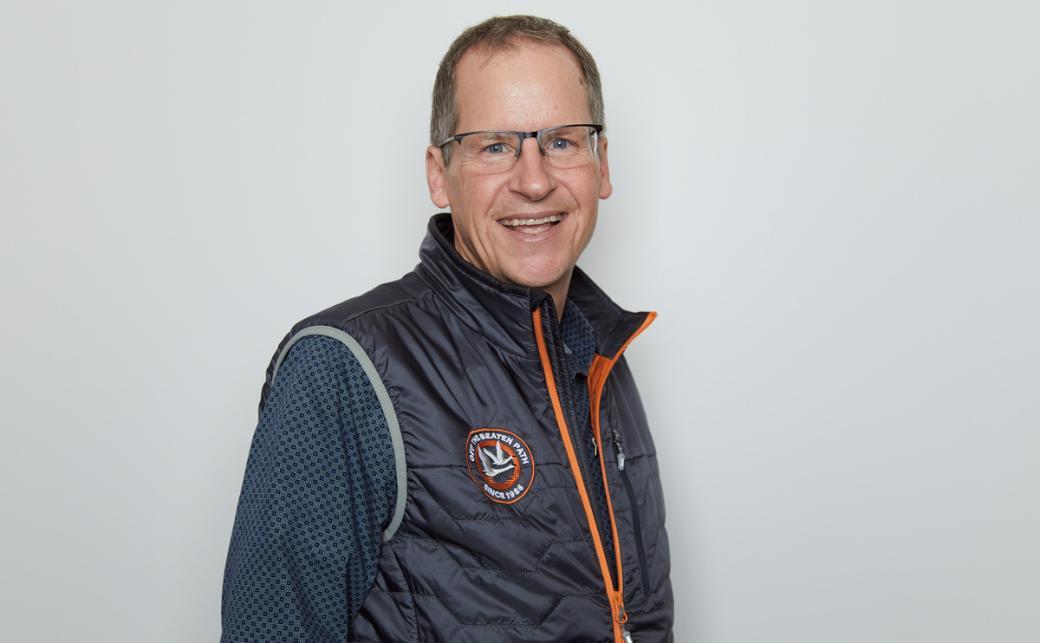 For over three decades, Roy Jantzen has helped educate the public about the importance of biodiversity and our human place within it.
As a naturalist, author and educator at Capilano University, Jantzen is passionate about helping his students become the next generation and answer the call of creating a sustainable planet, and asks, "Shouldn't all education be environmental education?"
Though he has a passion for local ecosystems and the species that inhabit them, he also has a strong desire to relate the environment to our lives and larger issues such as the Sustainable Development Goals, planetary boundaries and our personal ecological footprints.
CapU is proud to honour Jantzen with the Luminous Award, sponsored by the North Shore News, at the upcoming 2023 Alumni Awards of Excellence.
We asked Roy to reflect on his life's passion and work as an environmental advocate.
Your work shows a deep care for your community and the environment. What led you to this passion and how were you able to integrate it into your career?
My passion stemmed from my time as a student at CapU in the Outdoor Recreation Management Program from 1989 – 1991. It was the place-based learning, which may not even have been a term used at that time, that gave me a grounding in the natural world, unlike anything I had ever experienced prior to that.
Upon graduation I integrated that into my career as an entrepreneur running a tour company working with older adults. Later, at the request of the Convenor in the Wilderness Leadership Program in Squamish, I was able to bring that passion back into CapU as an instructor. Over the past 23 years, I have been fortunate to have been able to share my passion with students in Outdoor Recreation, Tourism, Global Stewardship and through an array of our programming for international students.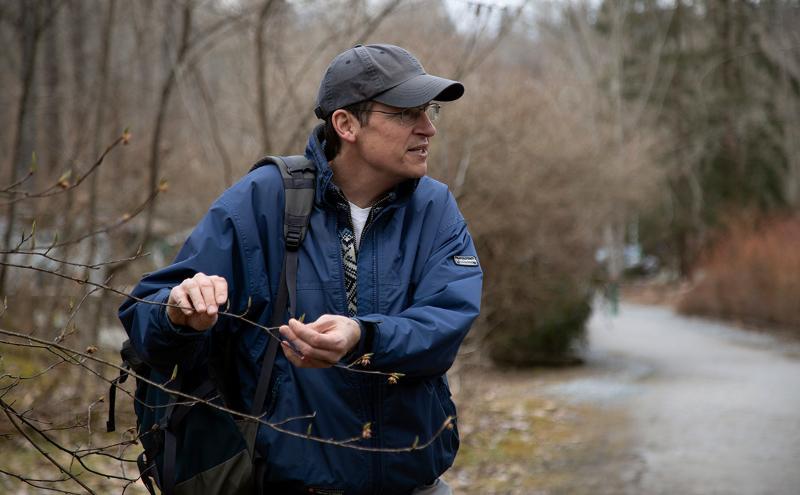 You are known for using unique methods in your teaching, including wading in water to carry out invertebrate sampling. How important do you consider educating your students to be stewards of the land?
I believe a big part of a university education is self-reflection. Once students are pulled in, their awareness increases, which leads to greater understanding and in turn a fuller appreciation. When you appreciate something, you begin to really care for it. I think when someone sees nature through a caring, or loving lens, it's natural to self-reflect on their impact.
The Ecological Footprint is a tool to help a student do that – it almost builds an infographic in their head to help them reflect on how they personally impact the world. My passion is building a scaffolding structure that leads people to want to understand their impacts.
You are the author of the book "Active Vancouver: A Year-Round Guide to Outdoor Recreation in the City's Natural Environments". The book offers the reader a variety of pursuits – cycling, trail running, hiking, snowshoeing, paddling, walking – all within a day trip of Vancouver. Can you share a recent adventure you've had or your favourite day trip?
In July last year we attempted a walk/run around Minnekhada Regional Park in Coquitlam. No running ensued, however, as we had to watch every step we took to ensure we did not step on tiny Western Toadlets as they hopped from the forest to the water. On March 28 2023, my publisher is releasing "Wildlife Weekends", a wildlife viewing book for southern BC.
In my research for this book, I had so many great adventures. If people are interested in these ideas, they can join me at one of my upcoming presentations.
What advice would you give to aspiring students looking to pursue an environmental career?
My advice would be to spend time learning how to approach the environmental issues we are experiencing with both evidence-based hope and rational optimism. We must be realistic and see that we are at 1.2C over pre-industrial temperatures, which has serious implications, and join millions of others taking positive actions to make a better planet. But we need are also bombarded with a 24-hour news cycle that leans heavily to reporting negative news.
Please, please, please pursue an environmental career... we need you. But as you pursue it, learn to see the positive actions among all the noise.
Alumni Awards of Excellence
Congratulations to our five extraordinary 2023 Alumni Awards of Excellence recipients.
Meet the Award Recipients
Which accomplishment are you most proud of?
I have two boys, who are now grown men. How we raised them to care about the natural world shows in the actions they take now in their own lives. It reaffirms my belief that when you connect people to nature, they will respond with a lifetime of caring for it.