The only program in Canada where you can take training that combines occupational therapy, physiotherapy and speech/language audiology therapy.
Are you looking for a rewarding and challenging career? Do you want to help people, enjoy being part of a team, and generally have a positive attitude? The 16-month Rehabilitation Assistant diploma at CapU is for you.
Rehabilitation Assistants are employed in acute care, rehab hospitals and the community working as essential members of the health care team providing rehabilitation services.
The triple-training provided in this unique program means you could be providing physical, cognitive, communication or psychosocial support. Clients come from all demographics and range from newborns to the elderly.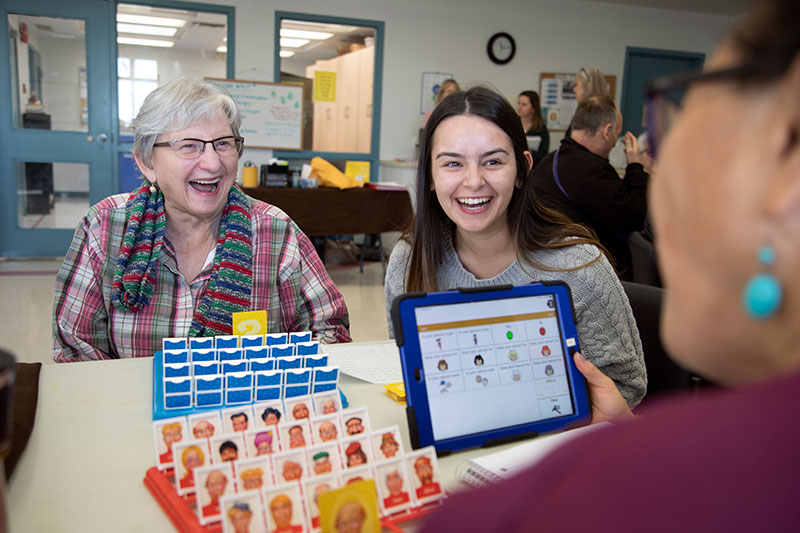 Three clinical practicum placements
During the RADP program, you'll put your skills to the test in three separate health care fieldwork placements, totaling 15 weeks on the job, learning alongside experienced clinicians.