Are you an Indigenous student interested in post-secondary courses but don't feel ready academically? Give your skills and confidence a boost with this program designed to set you up for success.
If you are Indigenous and want help getting your writing, math and study skills up to speed for a post-secondary course, this program is for you.
You'll gain knowledge and confidence, supported by instructors, fellow students and community Elders.
Our goal is for you to gain all the academic skills you need to move into one of the many post-secondary programs at CapU. You could go into Business, Film, Tourism or a degree in Interdisciplinary Studies — whatever your dream is, we're here to help you get there.
Funding your education
Indigenous students who want to pursue post-secondary studies and access funding programs can contact their local band office for additional information.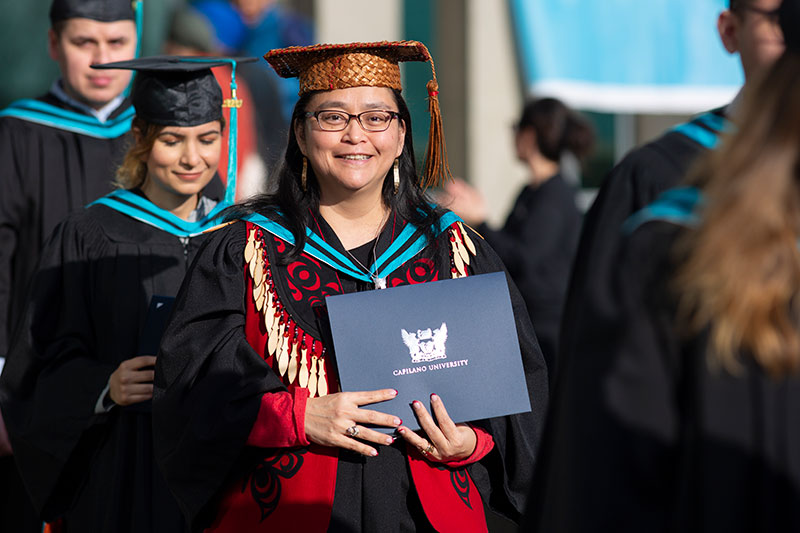 A program to help you thrive
Each course features Indigenous content, including storytellers, guest speakers, field trips and support from Elders.
University One for Indigenous Learners