Improve your English language skills with tuition-free* classes at Capilano University.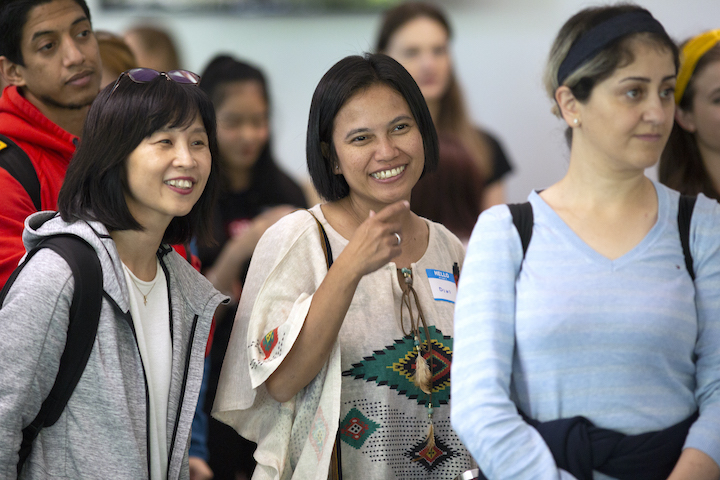 In the English for Academic Purposes (EAP) program at CapU, you'll improve your English reading, writing, listening and speaking skills in small, tuition-free* (learn more about EAP Fees) classes with friendly, supportive instructors.
For the Spring and Fall 2023 terms, we are offering two new course streams for domestic students. Visit our Courses page for more details.
Study ESL and prepare for university success at CapU
In the EAP program, you'll learn how to:
research and write academic essays;
read academic textbooks and peer-reviewed articles;
understand academic lectures and take notes;
deliver academic presentations based on research; and
participate in community engagement.
See an overview of the full-time EAP Program (pdf).
Connect with our admissions team directly so we can help you put together a successful application.
EAP Pathway Programs
In a CapU Pathway program, you earn credits for your degree or diploma quickly. EAP and Pathway instructors work together to give you the support and help you need to succeed.
There are three Pathway options available:
Learn more about the EAP Pathway programs.
EAP Placement Test
To find the EAP course that's right for you, you'll need to take the EAP Placement Test (EPT) or other accepted language tests.
Note: All students must have some English language skills to enter the program. Our EAP courses are not at the beginner level.
Admission requirements for EAP
B.C. Secondary School graduation (Grade 12) or equivalent;
EAP Placement Test or equivalent.