Breaking the Chains that Bind Us
Published25 January, 2021
Photo credit Amanda Palmer
CapU alum April Newman challenges perceptions about Indigenous people and inspires healthy lifestyles and mindsets.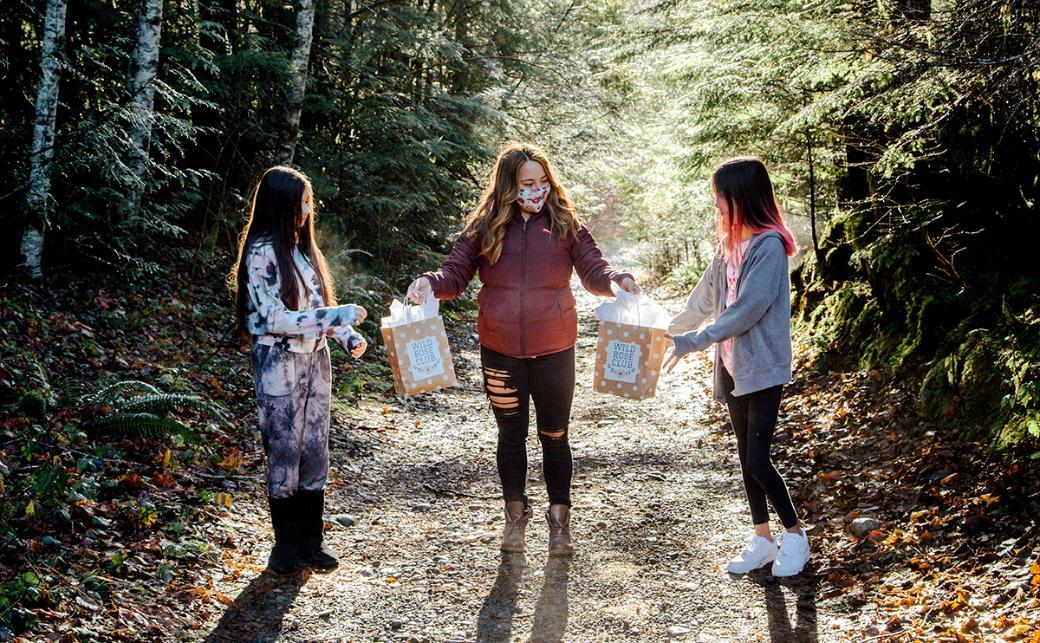 April Newman lights up the room when she smiles —  and she smiles a lot. Though we spoke virtually, connecting through our computer screens because of the pandemic, her vivacious personality and passion for empowering others shone through.
She struck me as a woman who has connected with her life's purpose, has big dreams for herself and her community, and has a clear vision on how to achieve them. 
As the owner of  Break the Chain Fitness, which offers personal fitness training and boot camps to clients in Squamish,  this CapU School of Kinesiology alum is in year five of a  10-year plan to help her community build healthy and sustainable lifestyles.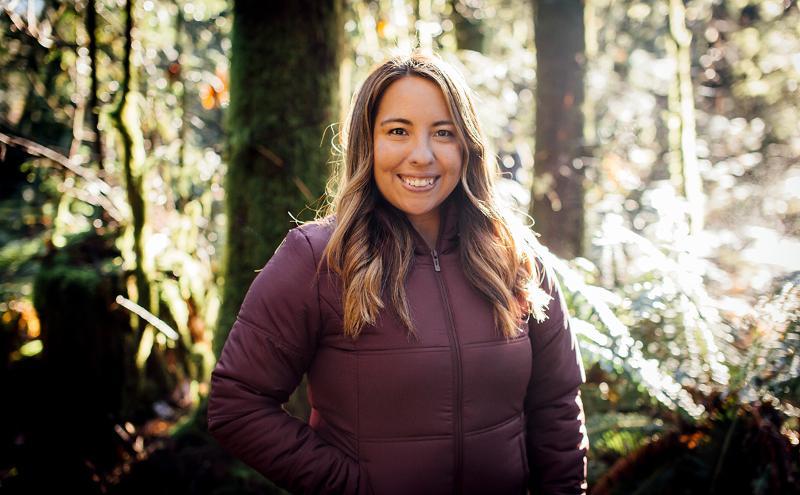 Even as we spoke, she started gently coaching me to change up my daily routine. Instead of beginning the day with yoga, she suggested starting with a short gratitude meditation and a brisk morning walk to get my body moving, and encouraged me to report back on how it impacted my energy and mentality for the day. 
"What fuels my fire is being able to help others through their own journey," she said. "I want to be there for anyone who genuinely has a vested interest in reaching their goals. I want  to help them  achieve a lifelong lifestyle, not a quick fix." 
Overcoming adversity  
Newman's life wasn't always so promising. As an Indigenous child growing up on the Skwxwú7mesh  (Squamish)  Nation  reserve, she had difficulty paying attention in class and struggled academically. It wasn't until Grade 7, when her family moved to Seattle, that she was diagnosed with a hearing impairment. She learned she had one fully and one partially collapsed ear drum, something  no one had noticed or perhaps bothered to investigate before.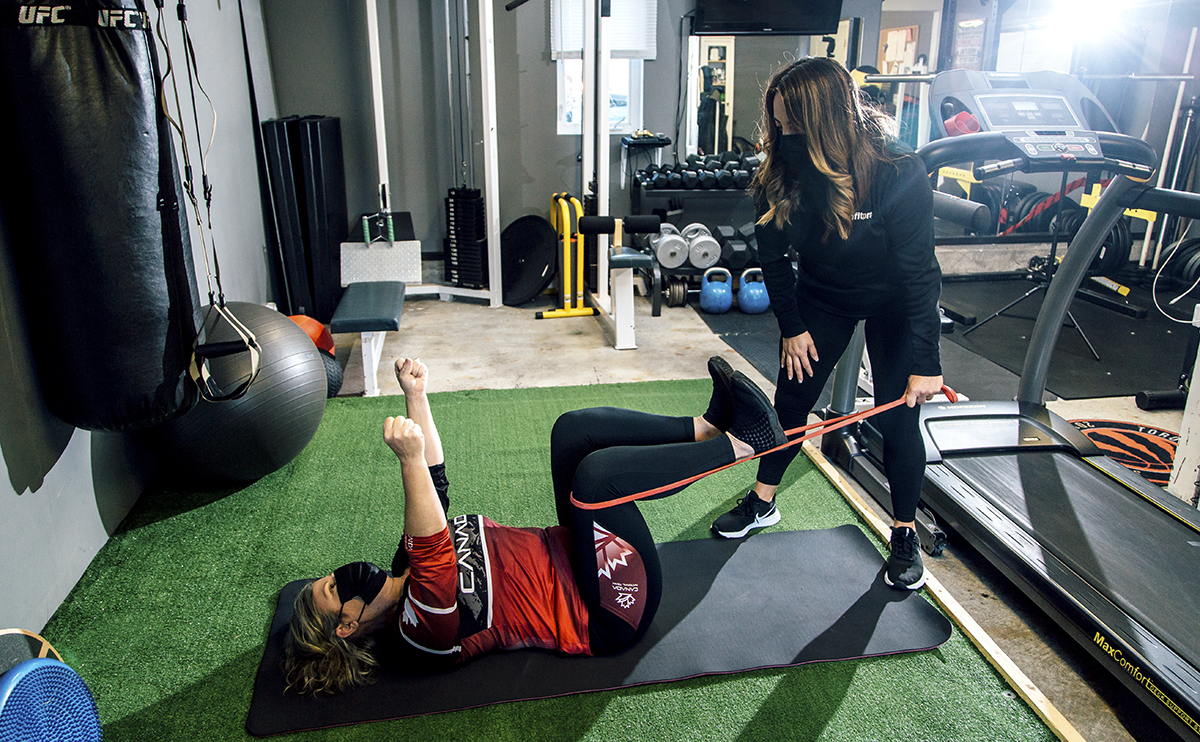 "CapU allowed me to grow and believed in me when I didn't even  believe in myself," Newman said.
She ran for president of the student council and  started investing in fitness equipment, transforming her two-car garage into a home gym. By the time she  graduated, she was flooded with clients and her business took off.
Breaking down barriers 
Her company name, Break the Chain Fitness, has dual meanings. Newman said it's about breaking the cycle of jumping on and off diet and fitness fads and creating a healthy lifestyle that you can commit to, but it's also about breaking down stereotypes about Indigenous people.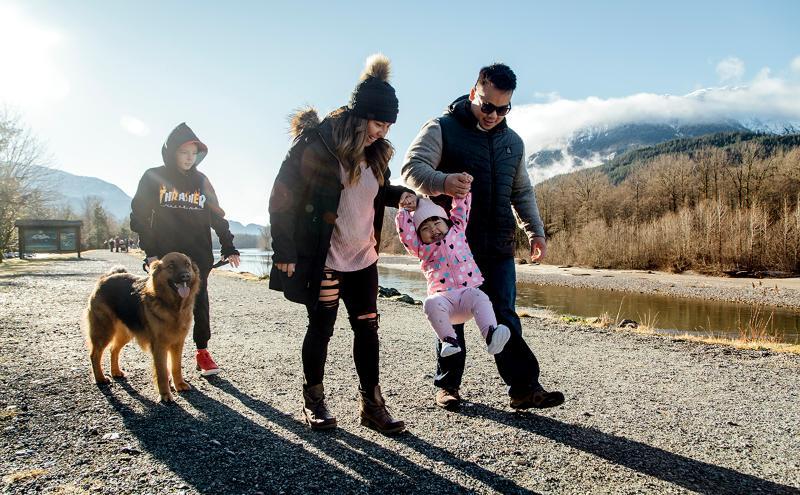 "There is an extra perception of operating an Indigenous-owned  business like mine on reserve land,"  she said. "I want to break past that barrier of beliefs about what an Indigenous person lives like. I want to  demonstrate  that there are successful Indigenous people. I want to show my community that there is more out there. I want to shift the way we think about life in general, fitness and culturally diverse businesses."
Empowering young womxn
Newman's latest initiative focuses on empowering young womxn to be their best. Last summer, the mother of two co-founded with Devyn Perryman the Wild Rose Club, a group that aims to instill confidence and a healthy mindset in girls aged 11 to 13 who identify as a young womxn.  
She describes their approach as conversation facilitators, not counsellors. Their goal is to provide a welcoming space for girls to be themselves and embrace their uniqueness, while they think about their perceptions and how they navigate the world.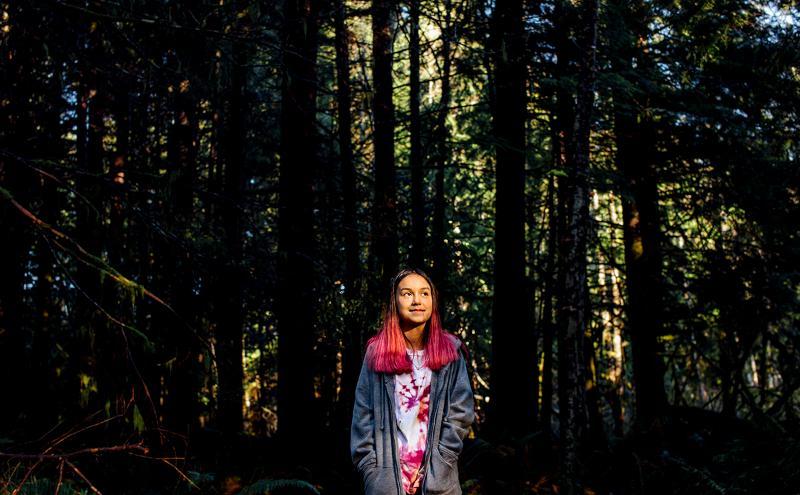 Activities have included a Zoom dance class where they discussed social media safety, a yoga class and conversation about accepting yourself and loving your body, and a book club day exploring racism, diversity and inclusivity. Most  recently, the club wrote and delivered letters to residents of a local seniors'  home who have been isolated from their loved ones during the pandemic.
"When I think about myself at that age, I always felt odd because of my hearing," said Newman. "It's an awkward age with so much change. If we can instill any confidence, self-love and positive self-talk, it will give them the tools to navigate these tough times."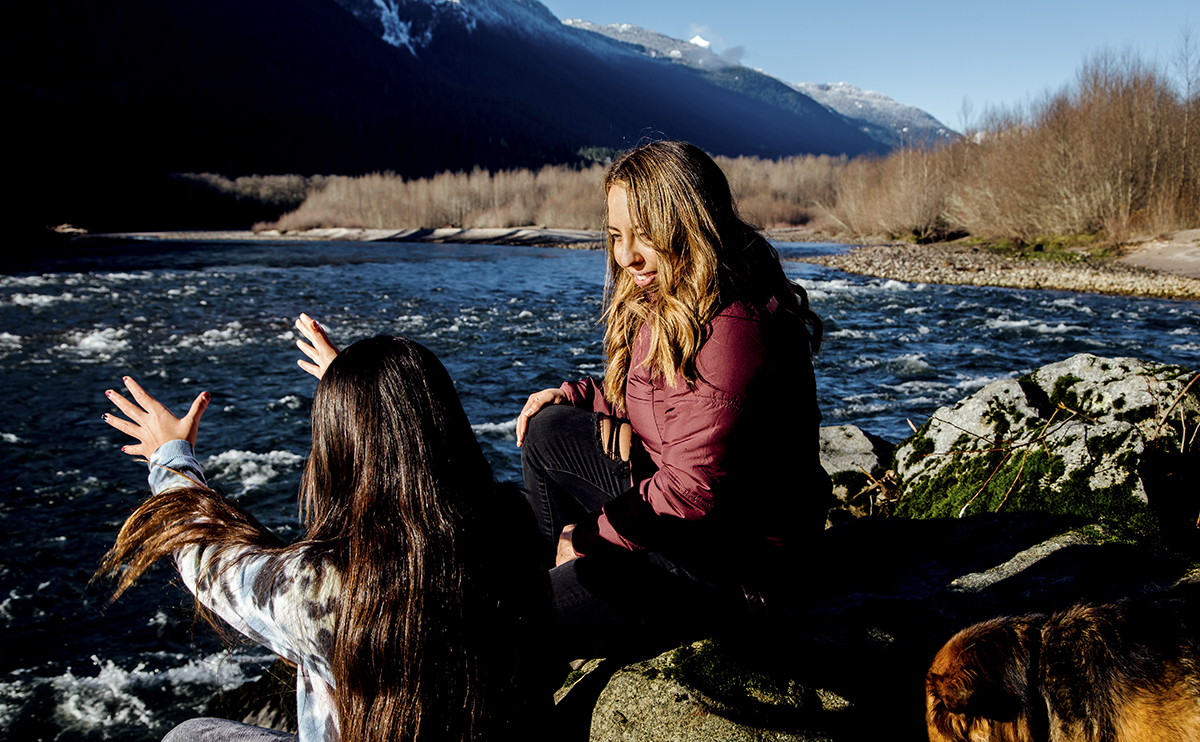 Paying it forward
Newman recently applied to CapU's new Bachelor of Kinesiology, a program she advocated for as a student and an alum. The degree program launches this fall and she is looking forward to being part of the first graduating class. 

She has big dreams about taking her business to the next level and helping to bridge the gap for Indigenous athletes who face barriers in getting to higher levels in their sport.  

"I was always taught to get an education and bring it back to the community," said Newman. "If you're not doing that, then you're working for yourself. I want to see my community be healthy and succeed. If that's just being an encouraging person, then that's what I'll be."