Indigenizing the Future of Film
Published21 June, 2022
Photo credit Steph Townsend
Capilano University's WarnerMedia bursaries support Indigenous students in film.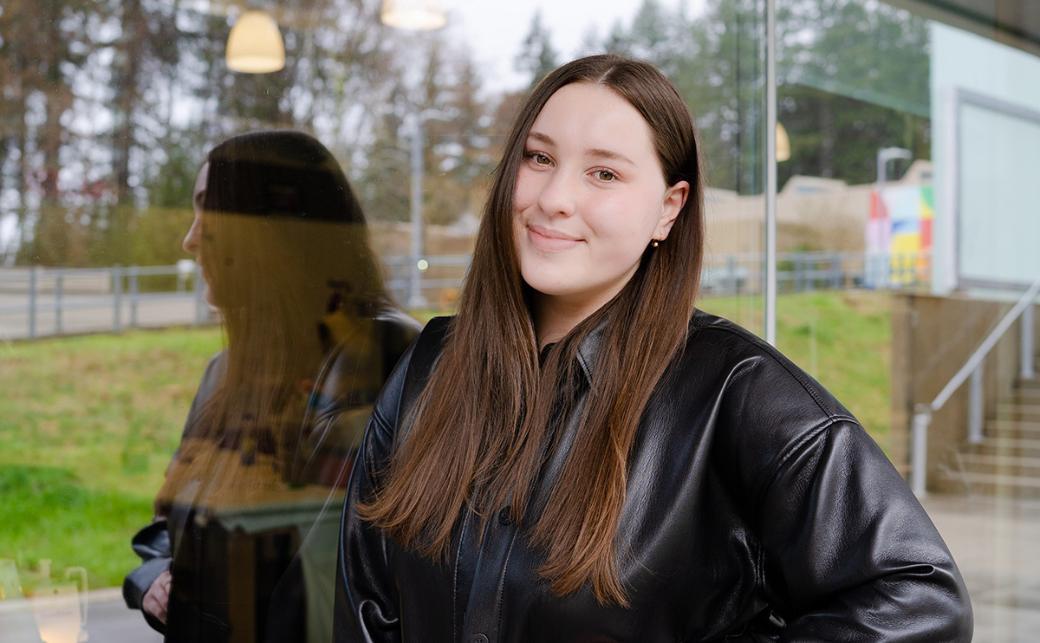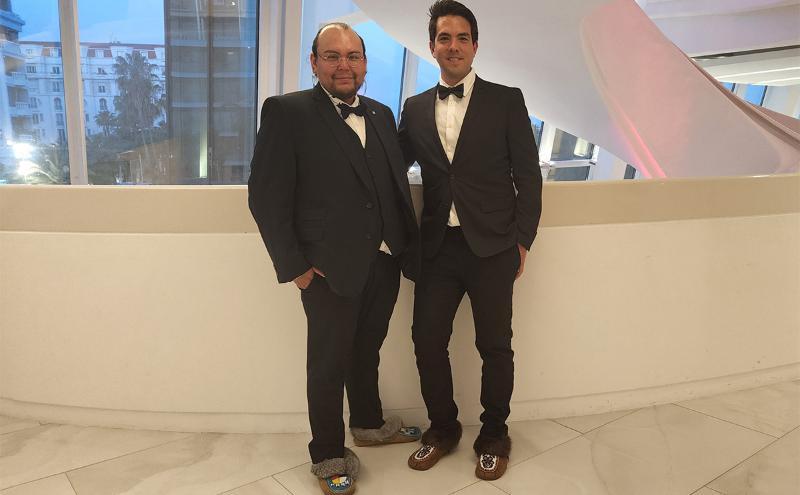 In May, a delegation of six participants from CapU's Filmmakers in Indigenous Leadership and Management Business Affairs and Indigenous Digital Accelerator programs attended the Cannes Film Festival in France.
What started as a unique and incredible opportunity for Indigenous filmmakers, funded by WarnerMedia and Creative BC and arranged by Capilano University, became a global story, garnering coverage in high-profile publications like Vogue and Variety.
One of the group members, Kelvin Redvers from the Deninu Kųę́ Nation, was refused entry for wearing traditional beaded moccasins – designed especially for the event by the filmmaker's sister. Security stopped Redvers for wearing the footwear, saying they did not confirm to the festival "dress code," even though the code allows for cultural formal wear, such as Scottish kilts or Indian saris.
"For me, these moccasins are ceremonial, they're formal, basically," Redvers told the CBC. "So, I'm going to wear a great tux, I'm going to look super good but I'm gonna insert just a little bit of Indigeneity."
Redvers told Global News he was treated like he was "trying to steal something" after being turned away from a red carpet event. An apology was later issued, but the situation is another disappointing reminder of how far the film world needs to go when it comes to understanding and honouring Indigenous presence and culture.
Manuel has been a longstanding advocate working to elevate Indigenous filmmakers, ensuring their voices and stories are heard. Access to recent grants from WarnerMedia – the same funding source that allowed CapU film students to attend Cannes – is also helping pay for Indigenous students' film education at home.
From costume design, grip work to motion picture arts, lighting to documentary film, animation and VFX, Indigenous film students at CapU have the chance to apply for a WarnerMedia bursary award to help pay for their education. The bursary, overseen by Manuel, herself a renowned Indigenous filmmaker, is intended to increase the number of Indigenous people in all sectors of filmmaking.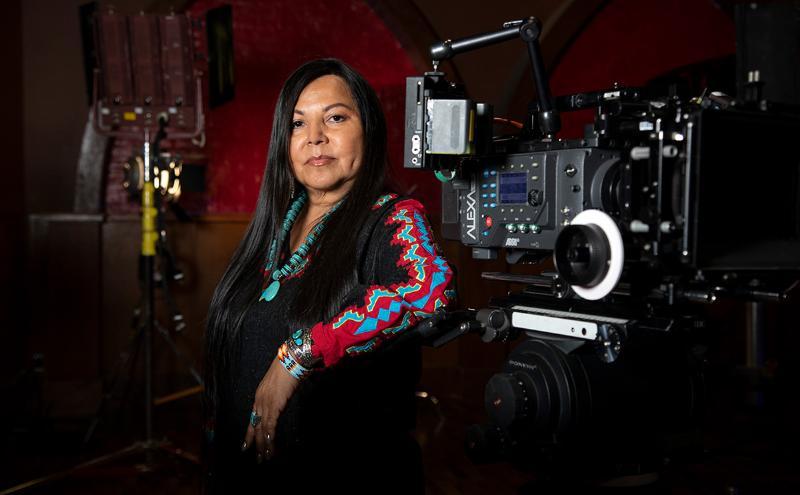 "There are few bursaries specifically for Indigenous people in the film and media industry," said Manuel. "The high cost of media technology and the expense of living in urban centers like Vancouver make it very difficult for young Indigenous filmmakers to get a foothold in the industry. Laden with intergenerational burdens caused by residential schools, government policies, the church and corporations, Indigenous students need added assistance to accomplish independence and their career goals. The WarnerMedia award goes a long way to assisting Indigenous students in media."
How have you benefitted from the WarnerMedia bursary?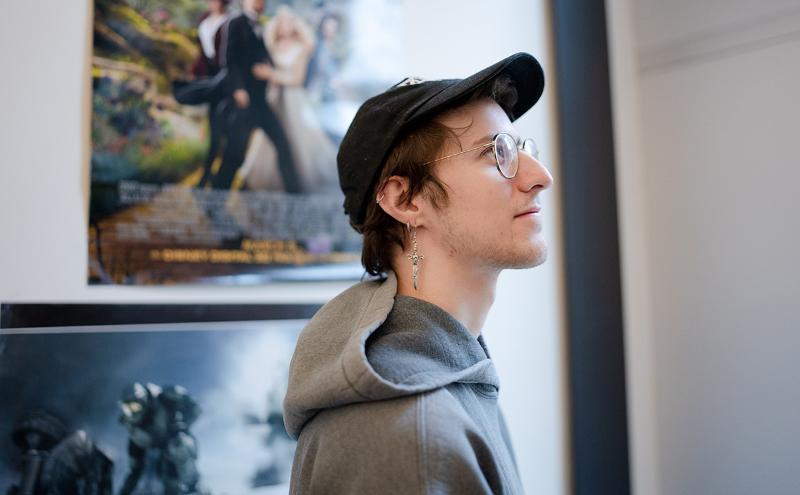 3D Animation for Film and Games Diploma
"I love animating quick action scenes and emotional character dialogue. My work focuses on realism with a playful feel. I also work on illustrations in my free time and like to use them in conjunction with my animations. I grew up with the Tk'emlúps te Secwepemc band in Kamloops and am proud of my native heritage. I hope to bring a native voice to places it hasn't reached in the arts and animation industry."
– Mark Zimmer, Animation student and WarnerMedia bursary recipient
Visit 3D Animation for Film and Games Diploma to find out more about the program.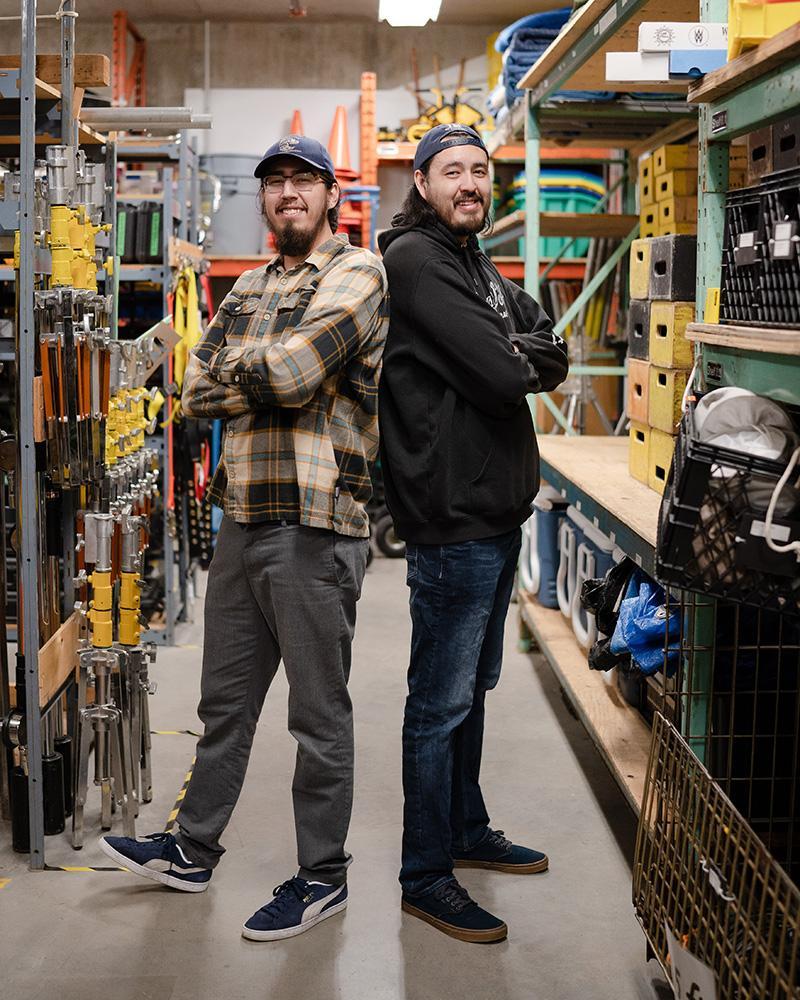 Indigenous Digital Filmmaking Diploma
Stevie-Ray (Atwood) Stranglingwolf is an Indigenous filmmaker from the Blood Tribe in southern Alberta. He is attending Capilano University in the Indigenous Digital Filmmaking program, where he's been placed on the Dean's List. He also received his BA in Psychology from the University of Lethbridge, which he incorporates into his writing. He has made two short films, a short psychological narrative, Greater Apes, where he was the lead actor, and a historical documentary, The Battle of Belly River, about one of the last inter-tribal battles between warring tribes on his ancestors' traditional land.
He is now working on The Roommate Treaty created by The Strangling Wolf Brothers and Colton Cardinal. The web series is based on the treaties between the Canadian government and Indigenous people, set in a modern-day sitcom. He believes it is important to bring Indigeneity to film, and, as a lifelong writer, he is dedicated to challenging himself and writing original stories across multiple genres.
Shelby (Atwood) Stranglingwolf is a Blackfoot and Scottish filmmaker from Lethbridge, Alberta. He is a member of the Blood Tribe, which is situated on Treaty 7 territory. He currently lives in Vancouver, B.C. and is on the Dean's List for the Indigenous Digital Filmmaking program at Capilano University.
While studying at the University of Lethbridge, he created his first short film, Greater Apes, a Blackfoot language comedy which was selected for the New Media.
Student Showcase. During his first year at CapU, he created a short documentary, NINNA, an intimate portrayal of his grandfather Peter Strangling Wolf. He also co-produced the first two parts of the web series, The Roommate Treaty, with his brother Stevie-Ray, which tells the story of a Blackfoot and Cree friendship in the modern age.
Visit Indigenous Digital Filmmaking Diploma to find out more about the program.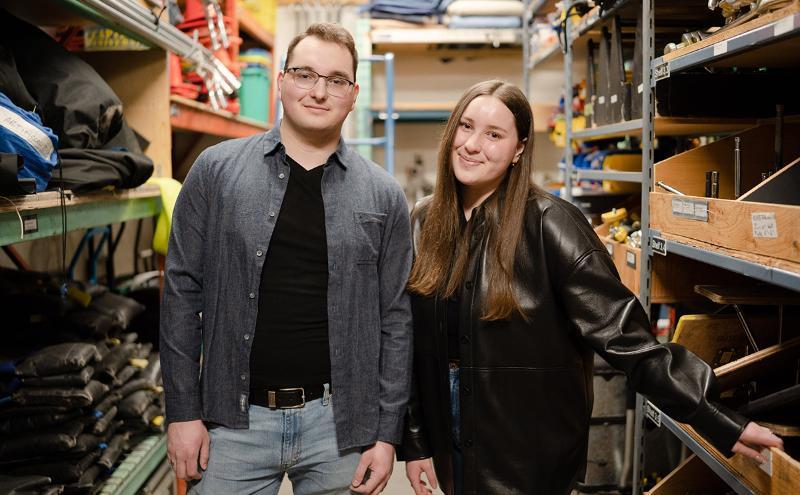 Bachelor of Motion Picture Arts Degree
John Spink has been captivated by the art of film since he was two years old; his love for film became a passion that continued to grow. After high school, Spink attended Capilano University and graduated from the Indigenous Independent Digital Filmmaking program in 2020.
During his studies at CapU, Spink took on a variety of roles on numerous film projects, including as a director, light, camera, sound, editor and grip. Spink has written scripts and directed his own documentaries and short films. He worked on the sets of feature films and documentaries, including Monkey Beach and Legacy Canoe. During his studies in both programs, Spink has developed his skills in the creative, technical and financial aspects of filmmaking.
Visit Bachelor of Motion Picture Arts Degree to find out more about the program.
Indigenous Digital Filmmaking Diploma
Jenna Spink's love of filmmaking started at a young age. Moving quite a lot during her childhood, she found joy and comfort in watching countless films on big and small screens. Years of watching films and reading books about filmmaking made her decision to become a filmmaker easy. Currently, she is attending the first year of the Indigenous Digital Filmmaking program, and learning the different aspects of filmmaking, including screenwriting, directing, camera, light, sound, editing.
Jenna is currently an intern/Program Assistant with Women in Film & TV (WIFTV) for the Tricksters and Writers feature film screenwriting program for Indigenous women.
Visit Indigenous Digital Filmmaking Diploma to find out more about the program.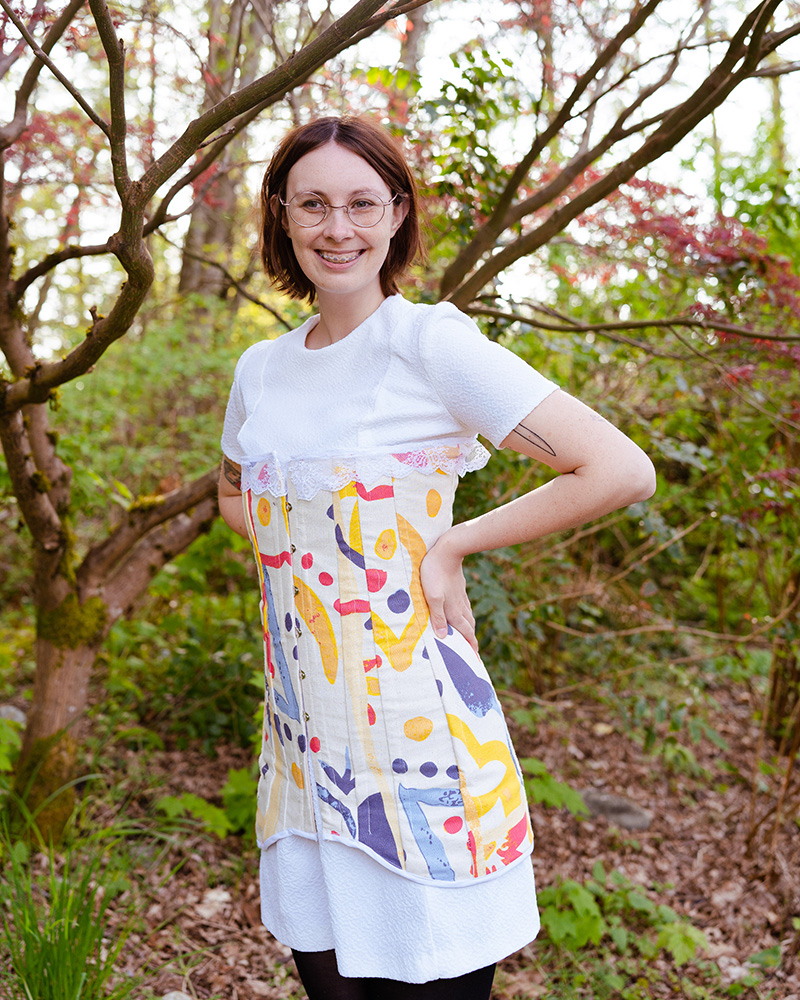 Costuming for Stage and Screen Diploma
"I am a Métis woman and a second-year student at Capilano University for the Costuming for Stage and Screen Diploma. As a lover of films and theatre since childhood, I have been able to translate that love into tangible, wearable items.
I draw inspiration from past decades, as early as the late 1800s.In my personal time, I love reading academic journals on pre-World War I fashion history.
A self-proclaimed suffragette, I believe in women's rights, Black Lives Matter, LGBTQ+ and Missing and Murdered Indigenous Women & Girls issues. Having friends impacted by these issues, I pride myself on keeping up with active news and going to marches.
I hope to move into a career as a designer for films, something this program has already allowed me to do. I also hope to use any privilege I have to raise support for the issues mentioned above."
– Cecila Mabee, Costume Design and WarnerMedia bursary recipient
Visit Costuming for Stage and Screen Diploma to find out more about the program.
Making a Ribbon Skirt with Cecelia Mabee
If you are an Indigenous student in any of CapU's film or animation programs, please reach out to Doreen Manuel at dmanuel@capilanou.ca to apply for a WarnerMedia Bursary.