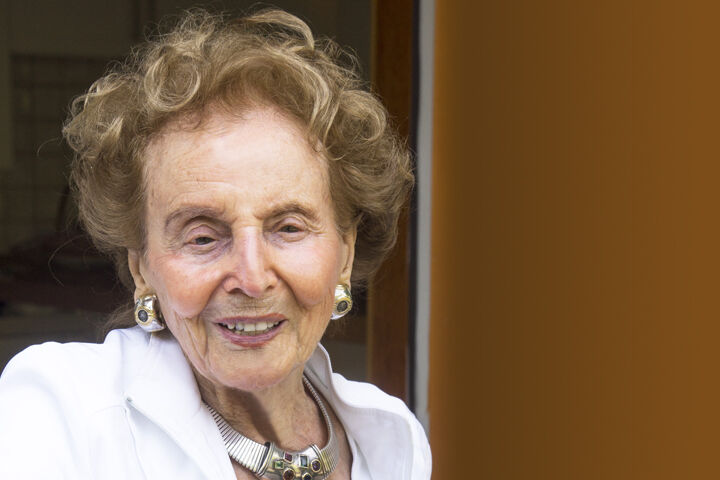 Doctor of Fine Arts, honoris causa
Bedriska v. Mandl is a fashion designer, artist, author, community activist and impassioned advocate for youth and social causes. She is a driving force behind the von Mandl Family Foundation supporting the arts, health, youth and environment-based initiatives. The centenarian arrived in Vancouver in 1940 and celebrated her 105th birthday in April 2021.
After attending design school in Vienna and working as a fashion designer in Czechoslovakia, Bedriska v. Mandl was forced to flee her homeland in 1937, overcoming many obstacles to gain passage on the French Line's 'SS Champlain,' the last civilian ocean liner to depart France for the safety of North America before the outbreak of the Second World War.
Upon arriving at Ellis Island, she said to her husband, Martin,"Finally we are safe." Traveling across the United States by train, the couple arrived at the Canadian Border in Blaine, Washington where an immigration officer offered his hand and greeted them by saying, "Welcome to Canada," at which point Bedriska broke down in tears. Only in late 1945 did she learn that other than her brother, her entire immediate family had perished in the Holocaust.
Mrs. v. Mandl is the recipient of a number of international and local honours including the Ellis Island Medal of Honor that pays tribute to individuals who have made it their life's mission to share their knowledge, compassion and generosity.