At Capilano University, we are a caring community. Everyone — students, staff and faculty — should be treated with respect, dignity and compassion.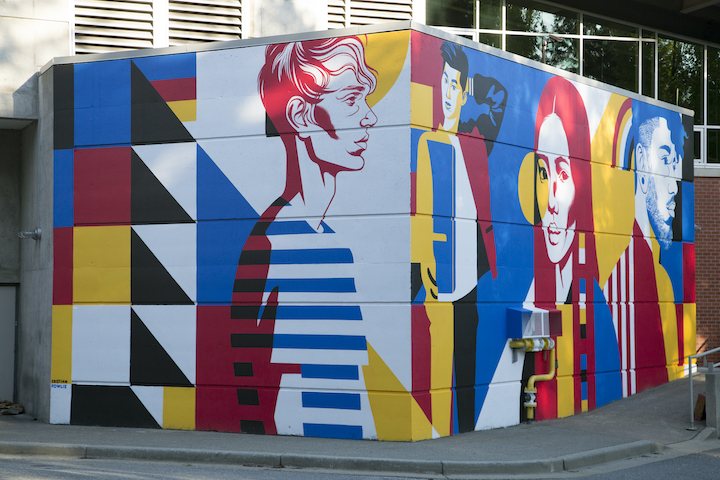 Take a look below to see a list of the rights and responsibilities students have while at CapU. You can find this list on our Students - Statement of Rights and Responsibility (pdf), as well as information about student conduct expectations and prohibited conduct under CapU's  Student Code of Conduct Policy.
For more information, please contact the Student Rights and Responsibilities Advisor at studentconduct@capilanou.ca.
You are entitled to have your rights respected by fellow students, faculty, staff, administrators and other persons associated with the University. In addition to your rights guaranteed under the Canadian Charter of Rights, you have the right to:
A healthy and safe learning environment free from harassment and discrimination.
The confidentiality of information regarding all student records and grades unless you consent in writing to its disclosure. You also have a right to ethical behaviour from University personnel who have access to your student records.
Seek redress through appropriate University committees for any potential infringement of your rights, according to the procedures in effect at the University.
Access to documents contained in your student records, and to add pertinent comments or documents as appropriate.
Be informed in advance of the basic content and general procedures of a course and to be sure that the course will not change substantially after registration. You also have the right to receive at the beginning of a course a written outline and to receive written notification of changes in the course outline. The course outline normally will include course objectives, teaching methods, evaluation system, and due dates and late penalties for major assignments.
Reasonable access to information on program and graduation requirements, academic regulations and university admission.
Be notified of class cancellations as soon as possible and to expect that classes will start and end on time.
Be informed of your performance on occasions spaced throughout the term.
Have your instructor keep designated office hours.
Review any of your examinations and major course assignments up to the beginning of the following term.
Retain intellectual property concerning your assignments, essay, theses and other written work.
It is your responsibility to acquaint yourself with course outlines, content, evaluations and methodology. You are also responsible for conducting yourself in a reasonable manner and in accordance with University policies and procedures. You are responsible for:
Inquiring into the availability of your instructors (time and place).
Communicating with instructors and/or counsellors in order to solve any of the problems that you may encounter.
Attending classes and being punctual.
Submitting your assignments in the required format to your instructors within the deadline; or, if you cannot do so, for making other arrangements with the agreement of the concerned instructor.
Being familiar with the information contained in the course outlines and for seeking from your instructors clarification of any areas of concern.
Undertaking to complete course requirements as described in the course outline and to observe deadlines and schedules contained therein.
Discussing any dissatisfactions with the instructor concerned before attempting further redress through appropriate University channels.
Respecting the rights of students, faculty, staff, administrators and other persons associated with the University.
Respecting other people's health and their right to security and dignity.
Adhering to University policies including: cheating and plagiarism; student conduct; sexual harassment.