Discover our employees' thoughts on all things Capilano University, and why you should start a career with us.
Joel Cardinal
Community Engagement Facilitator, First Nations Student Services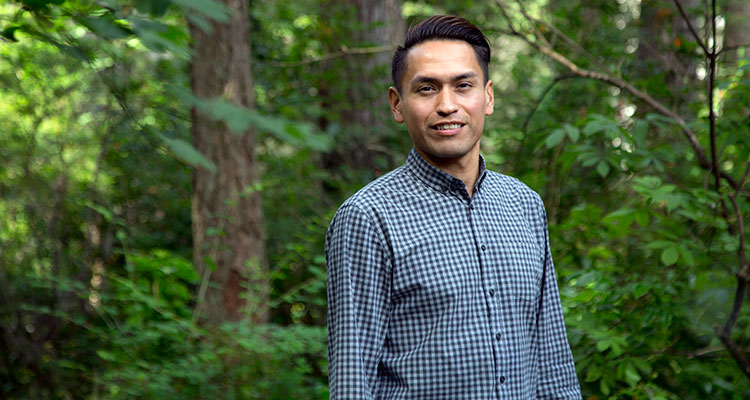 The culture here is grounded in its sense of community. You get to know people very well on a personal level. All of the students are working hard toward their goals and, for me, being around them pushes me in my own personal goals.
One of the most important things we do is acting as an advocate for not only Indigenous students, but the Indigenous community at large.
Our role is important here because of the legacies of residential schools. We must understand the calls to action from the Truth and Reconciliation Commission. It's important for all universities to step up in their efforts of reconciliation.
We are a smaller institution, so I've had the ability to connect with many people in senior positions. I have received a lot of mentorship from being able to work with them closely. For me, it has been crucial in trying to figure out my path here at the university.
Saveena Saran
International Student Engagement Facilitator, Centre for International Experience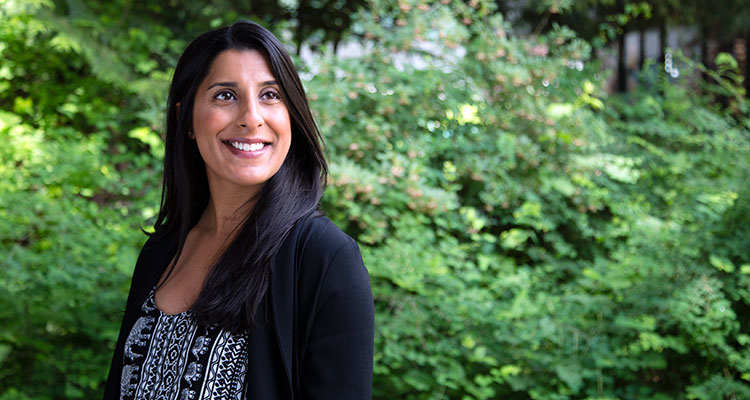 What makes Capilano University unique is the size and location! Walking around is easy and our rich, green and mountainous location makes our university a truly spectacular one.
I enjoy engaging and collaborating with fellow staff members on creating a successful student body!
Five words: fast-paced, friendly, fun, challenging and positive.
My career here has grown and evolved. I have had the opportunity to expand my networks and develop programs that have made me feel more fulfilled in my role. I can grow here while still being able to meet the needs of our students.
Greig Gjerdalen
Instructor, Tourism Degree/Outdoor Recreation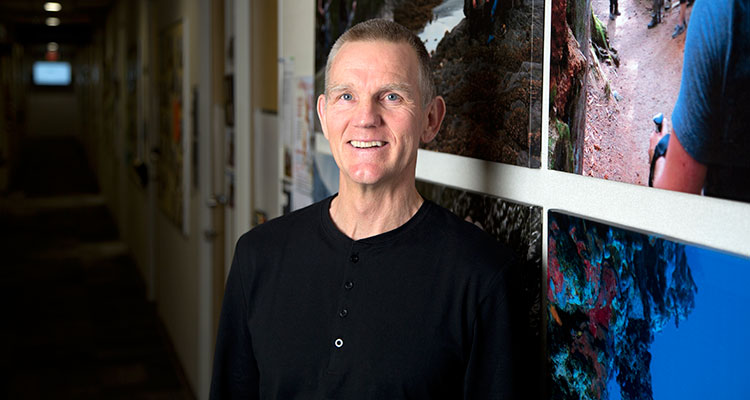 Get students to realize that they're empowered individuals, they're intelligent and they have knowledge. They can make small changes in their own lives that they feel good about and they can pass that information along to their families, friends, communities and workplaces. That's what I'm most proud of. My impact — one person on the planet — can start spreading out a message and behaviors. And the ripples build big waves.
The students keep me engaged and motivated. I enjoy developing strong relationships with my students.
The university's physical setting. I have a real connection to the natural world and I appreciate that we're nestled in this forest. The gardeners do such a great job, and they make this campus such a beautiful place. We also have small class sizes, making it easy to get to know each student.
Capilano University is an easy place to be yourself. You don't have to pretend that you're something else and that's what makes this a rich, vibrant place.