At CapU, we have many different tips and resources for students who are looking to improve their results in class.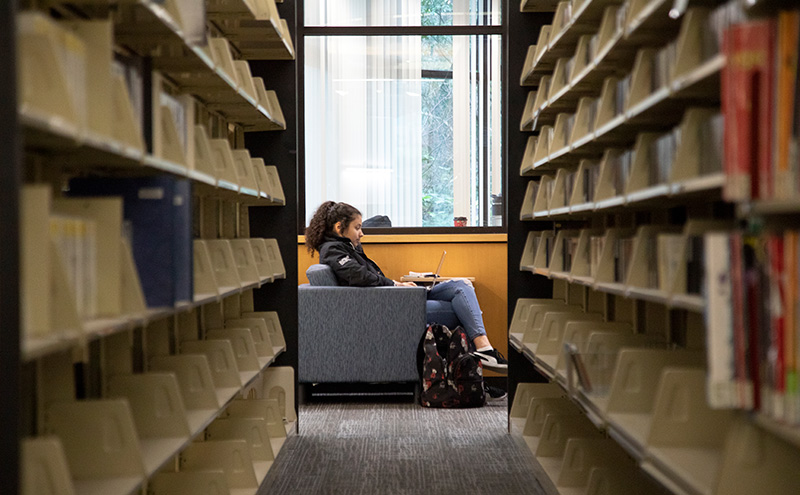 Feeling overwhelmed by your course work? Having difficulty with writing assignments? Struggling with math and statistics?
Connect with Learning Support to get help in writing, math, English language skills, rese­­arch, languages (Chinese, French, Japanese, Spanish) and using online learning technology.
Factors to consider
You may experience academic challenges in university and a potential course re-take strategy may be an option to turn your GPA around.
An Academic Advisor can help you identify courses to re-take, which would have the most significant impact on your grades and the areas you are most likely to succeed in.
If you have failed one or more classes, talk to us to review your progress and discuss ways to help in your academic career.
Here are some of the questions you can discuss with your academic advisor:
Is the failed course mandatory for your selected degree program?
Do you think you can get a higher grade in the course if you re-take it?
Which re-take options should you prioritize - courses in your major, or electives?
What grade do you need to get in your re-take(s) in order to increase your average(s)?
Talk to your instructor
You might have difficulty understanding course content, requirements and/or assignment guidelines. In this case, schedule a meeting with your instructor during their office hours. Prepare a list of questions or problems before your meeting so your instructor can clarify the key points and recommend solutions.
Inquire about assignment deadline extensions
Each instructor handles late assignments differently, read your course syllabus for more information. If you encounter an extenuating circumstance preventing you from submitting an assignment on time, contact your instructor before the assignment is due to discuss your situation. If circumstances prevent you from contacting your instructor in advance, contact them as soon as you can.
Visit the Centre for Student Success
You can get assistance in finding out what skills and resources are required to be successful in your classes.
Consider withdrawing from the course (by the final date of semester withdrawal)
At Capilano University, all grades (including fail grades) are included in the calculation of the cumulative grade-point average (CGPA) unless the course is repeated in which case the lower grade is no longer included in the calculation.
Multiple fail grades can pull your CGPA below good academic standing or graduation standards. A low CGPA means you risk being placed on academic probation or being required to discontinue your studies for the term.
You can withdraw from courses if you think that you cannot successfully complete it, or if you think that the effort it would take to improve one course will hamper your success in your other courses. Consider re-taking the course at a different time.
If you are unsure whether or not to withdraw from a course, you can speak to an Academic Advisor who can review your grades and program requirements to help you make an informed decision.
Cautionary note: some funding agencies require students to maintain full-time registration status in order to receive funding or to avoid an interruption in funding. Read the fine print on your funding agreement so you understand potential consequences of dropping a course.
International students must consult with Immigration Advising at the Centre for International Experience before withdrawing from courses.