CapU in Photos: Spring Convocation
Submitted by Denise Corcoran
Published22 June, 2021
Photo credit Maxine Bulloch and Tae Hoon Kim
The best photos from this year's "Car-vocation."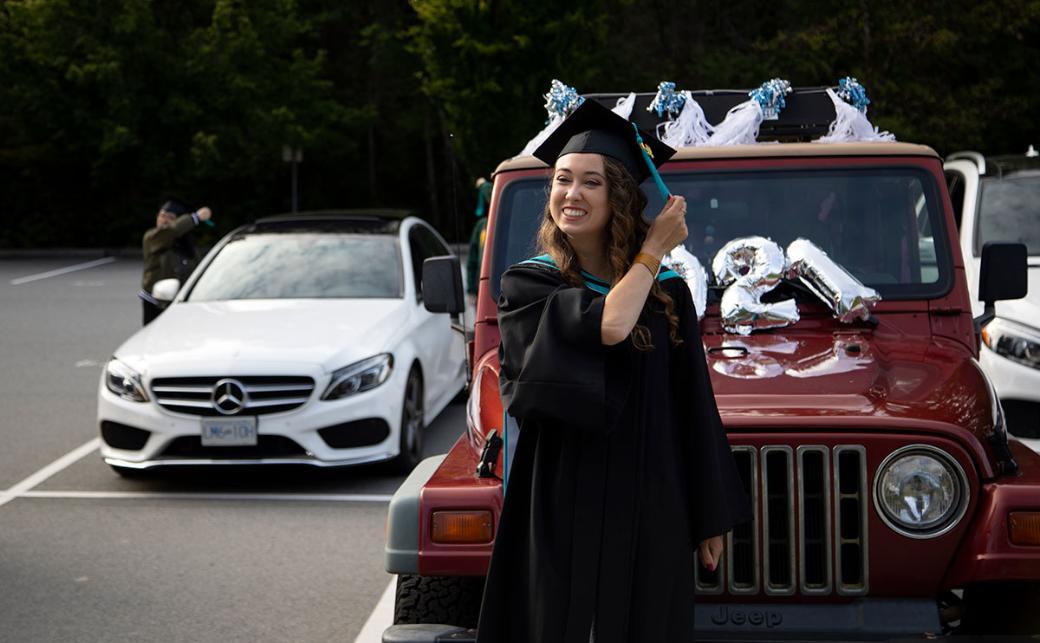 On June 9-11, CapU hosted an in-person Convocation ceremony for the first time since February 2020. This ceremony was unlike any other, however, as graduands and their families took part in the University's first ever drive-in graduation.
For our photographers, it was the first large in-person event they had attended since the declaration of the global pandemic 13 months ago.
While photographing students and their friends and families loudly celebrating and expressing their joy, they were caught off guard by the rush of emotions that hit them.
We hope you enjoy our selection of photos as much as we enjoyed creating them.