Become a qualified paralegal through CapU's Paralegal Certificate while employed full-time in a legal setting as an LAA or Paralegal, and studying part time onsite or online. Pursue a rewarding and challenging career in law working under the supervision of a lawyer.
The Paralegal Certificate is offered to individuals who wish to study part time and who are already working full-time in the legal field as an LAA or Paralegal.
In the program, students primarily study substantive law and legal skills courses while gaining their procedural law skills on the job.
Some procedural law courses, including courses dealing with litigation procedures, are available as electives. You can begin your studies either in the fall term in September, the spring term in January or the summer term in May.
CapU Paralegal Certificate graduates are highly sought after and we work closely with representatives of the legal industry to ensure our curriculum is current and relevant.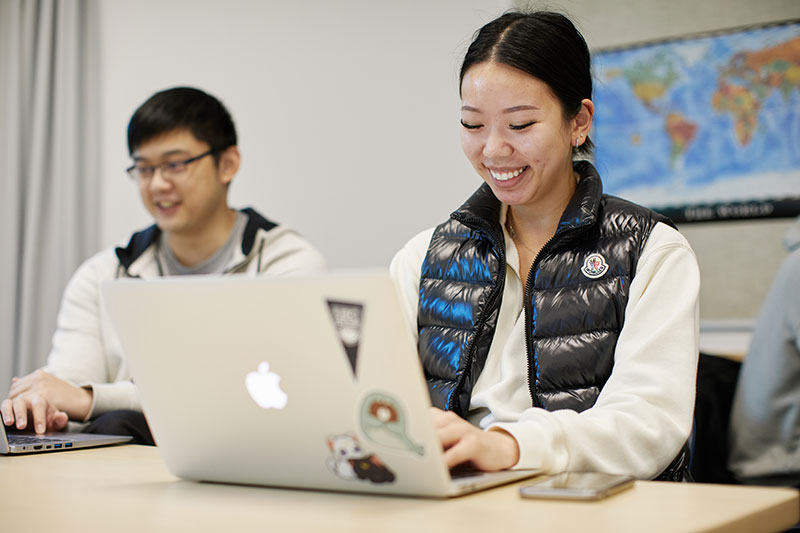 Build the skills to succeed as a paralegal
In the certificate, you'll take courses in many different legal subjects, including torts, legal research and contracts. You can also choose from electives in areas across the legal field, including estates and family law, arts and entertainment law and environmental law.
CapU's School of Legal Studies will prepare you for careers in administrative and paralegal services at law firms and a range of other employers.