4 Reasons Why a Minor Might be Right for You
Published1 November, 2022
Photo credit Patrick Leung
Looking to add depth to your bachelor's degree? Consider taking a minor.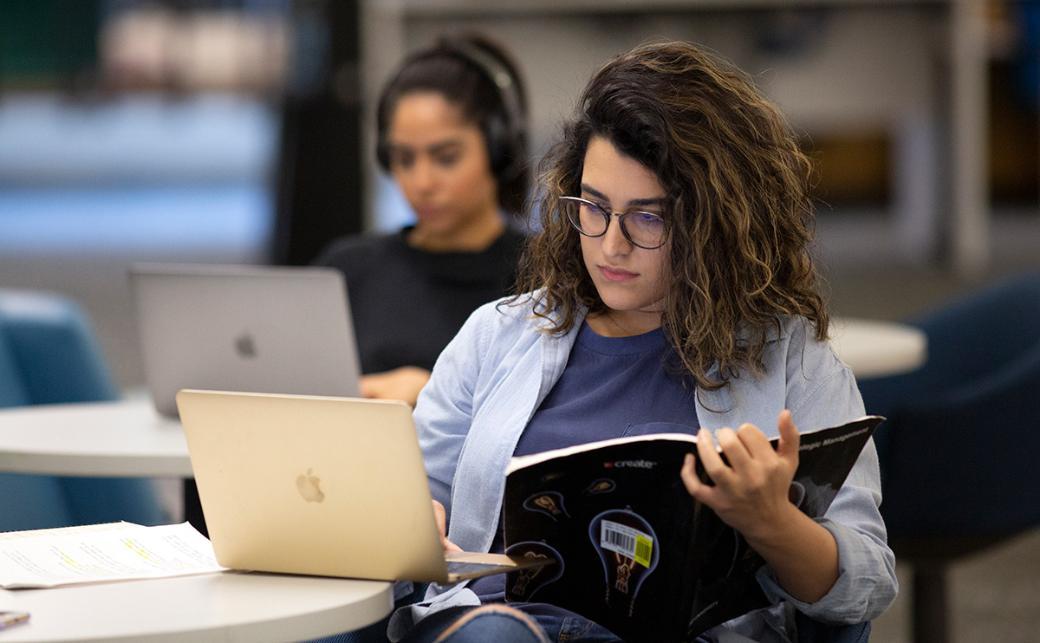 Most bachelor's degree students know they need to declare a major, but many do not realize the benefits of declaring a minor as part of their studies.
What is a minor?
Minors are secondary subjects that add a minimum of 15 upper-level credits to your primary degree.
Taking a minor expands your expertise and adds additional skills in a new or adjacent area.
For example, a communications student may choose to minor in a field such as psychology to better understand their audience and how to craft compelling messages for them. Similarly, a business student might take a minor in communications to build their writing, editing and public speaking skills.
Minors are different from majors (30 upper-level credits) and concentrations (12 upper-level credits in a specific subject within your bachelor's degree) and are usually declared when you are entering the third year of your degree program.
4 reasons why you should consider declaring a minor
There are many benefits to taking a minor as part of your studies.
"A minor is a great way to complement your degree or simply take classes that interest you," says Rosie Anza-Burgess, academic advisor at CapU.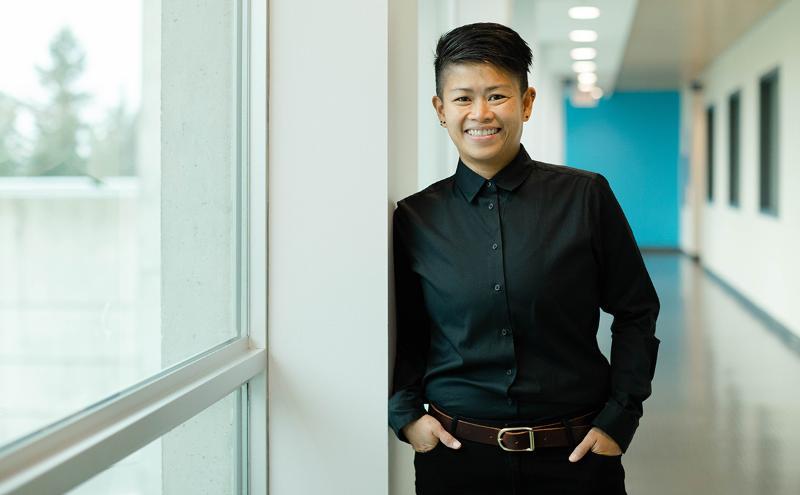 Broaden your interdisciplinary skills
Declaring a minor can expand your knowledge and teach you skills in a field distinct from your major. "Students might not always get a job in the field they majored in, but the minor can help open up doors for them when they're going out into the working world," explains Anza-Burgess.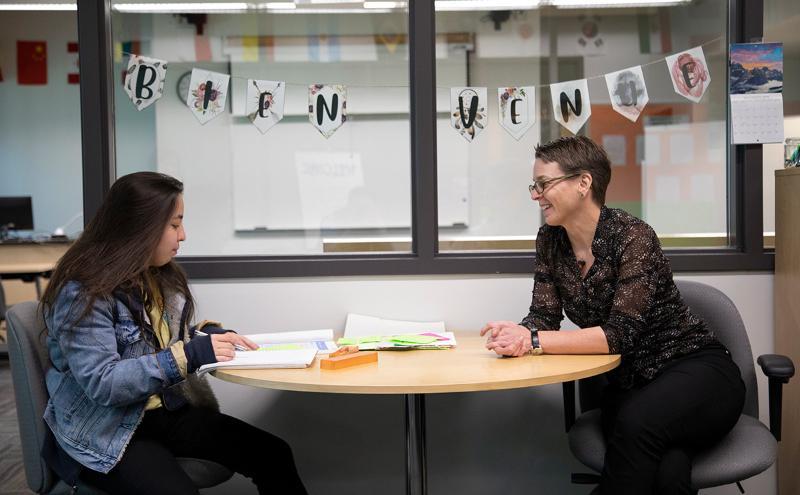 Explore your personal interests
A minor allows you to study a subject that is of interest to you, even though it may not necessarily relate to your future career. "For example, if you have a passion for movies but don't see yourself in the film industry, a minor in cinema studies can be a fun way to explore your interest in a deeper way," says Anza-Burgess.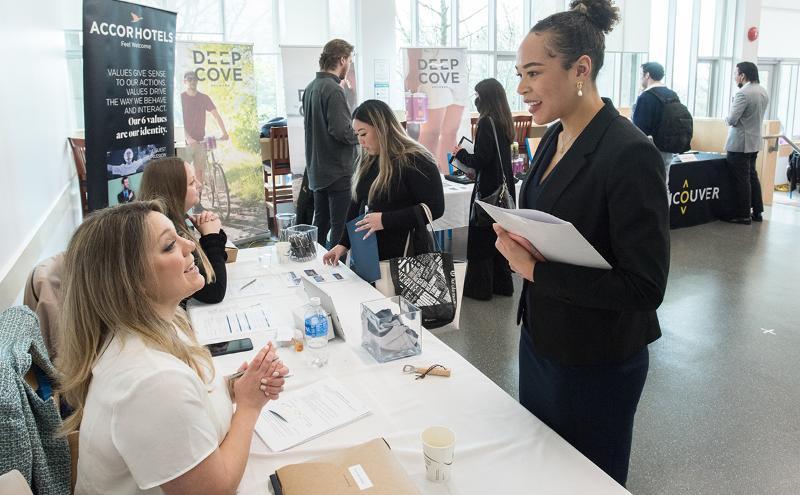 Give your resumé a boost
Branching into new fields with a minor will help to develop your critical thinking, creative skills, and act as a talking point in a job interview. "A minor can demonstrate to potential employers that you have a multifaceted depth of knowledge and that you've dedicated yourself to extra learning," Anza-Burgess explains.
Complement your degree
While some students use a minor degree to pursue personal interests, others may declare a minor to gain specific specialization in a subject. For example, CapU's newest minor in sociology could be a great option if you're looking to expand your skills in real-world problem solving and explore social and global issues, consumer culture, the role of media and society and more.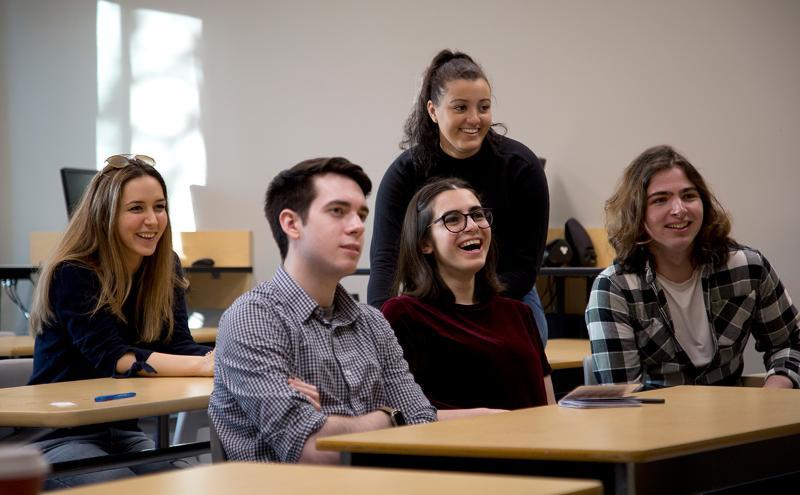 Is a minor right for you?
Before declaring a minor, there are certain things to bear in mind.
Are you eligible?
Any student enrolled in a bachelor's degree program at CapU can declare a minor, as long as it is not in their primary area of study. For example, if you're majoring in business administration, you cannot declare a minor in business administration.
Does it fit with your current studies?
It's important to consider the potential financial implication of pursuing a minor. Anza-Burgess explains: "You should speak to an academic advisor before you declare a minor to find out if it will add to the amount of credit hours you need to graduate."
Can you dedicate the time?
Despite its misleading name, a minor is an extra commitment. If you are wondering whether a minor is the right fit, the first step is to speak with your instructor or academic advisor. "We can help you make an informed decision and see if the minor will fit into your studies," says Anza-Burgess.
Minors at CapU
Strengthen your bachelor's degree by taking a minor at CapU.
Find out more
Which minors are available?
Below is a list of CapU's current minors:
Prior to declaring your minor, make sure you have reviewed the course requirements associated with it and contact advising@capilanou.ca if you have any questions.
If you have spoken to an academic advisor and you are ready to pursue a minor at CapU, complete and submit the form at Minors.