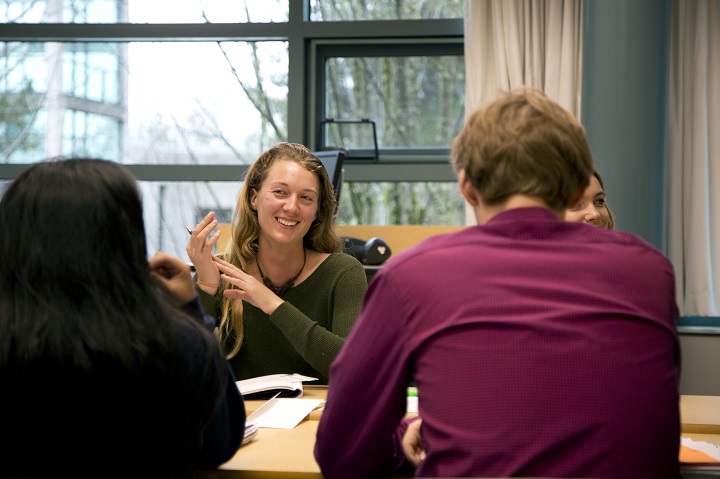 Peer Tutor Schedule – Fall 2023
Download the Fall 2023 Peer Tutor Schedule (pdf) for dates and times.
Peer Tutors are available on Tuesdays, Wednesdays, and Thursdays, 7–9 p.m.
All sessions are first come, first served. No appointment necessary. Students must have a CapU email and student ID.
When other students are waiting, meetings will not exceed 20 minutes. Please be prepared to stay in the waiting room until it is your turn and the instructor lets you in.
So that all CapU students can take advantage of this support, please don't expect to have more than two Zoom consultations per week.
The Writing Centre Peer Tutors are strong students who are still in the process of learning at CapU, and their collaborations with the Writing Centre convenor and other English instructors enhance their professional development and their growth as tutors.
Some of these collaborations include:
co-facilitating a workshop on navigating remote learning with the Writing Centre convenor;
helping to organize Student Recharge, an event that combined writing and research support with recreation to help students recharge during the busiest time of the term;
participating in "Writing and Research Rescue" events along with English instructors and librarians to support students on their end-of-term papers; and
attending Transformative Inclusivity, a Canadian Writing Centres Association conference, and brainstorming with the Writing Centre faculty about ways to promote equity and inclusion through our writing support at CapU.
Become a Peer Tutor
CapU students interested in becoming Writing Centre Peer Tutor can find out more at Peer Mentorship.