Alumni Q&A: Martin McNish
Published16 November, 2020
Photo credit Tae Hoon Kim
Martin McNish, who encourages Vancouverites to "Give a Damn", discusses the future of fundraising.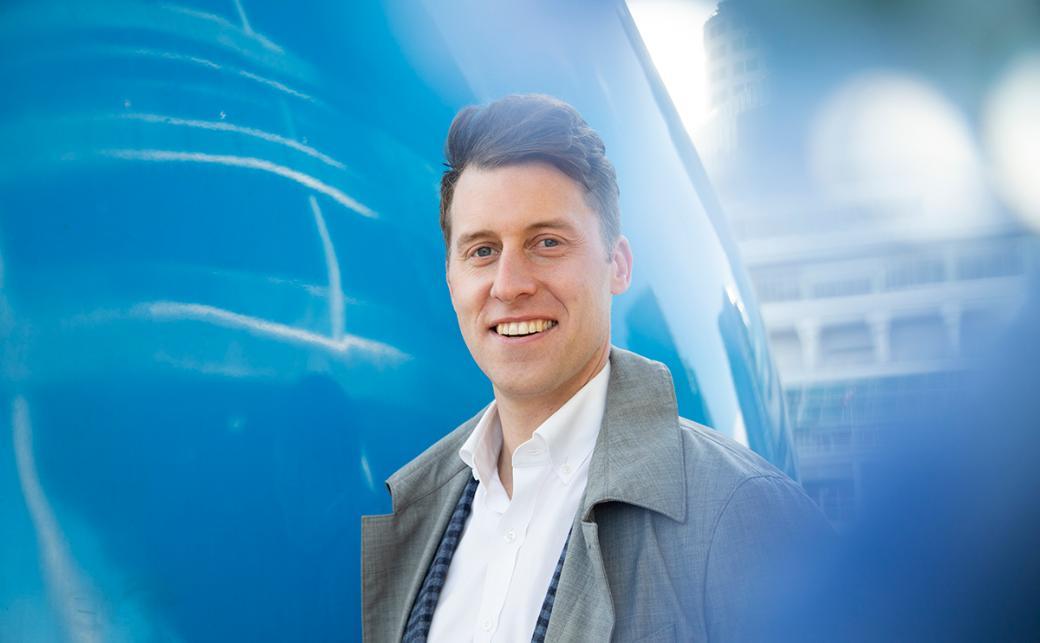 Martin McNish, a Capilano University Alumni Award of Excellence recipient, is a "yes" kind of man: always saying yes to opportunities that involve helping other people.
It comes as no surprise that his passion for helping others grew into establishing his charity, Give a Damn Vancouver. They hold events four times a year and use the crowdfunding model, but with a twist: think Dragons' Den. Everyone brings $100 to the party — and yes, these events are parties — hears pitches from three different charities and votes on which will receive the pool of money at the end of the evening. McNish's ability to understand how younger generations engage with giving opportunities has made Give A Damn Vancouver a huge success.
McNish's interview has been edited for brevity and clarity.
Tell us about your charity, Give a Damn Vancouver. What's the story behind why you started it?
McNish: Give a Damn follows the crowdfunding model, which allows people to donate time and cash to make a positive impact — and have a good time doing it! I got into volunteering in my early 20s and it sunk its hooks into me right away.
There's a richness being involved with something that benefits others; I felt that a lot of people were missing out on that, which is why the Give a Damn model made so much sense to me. It allows people to have a low barrier introduction to the world of giving. Several members who have attended events have gone on to volunteer or sit on the boards of the charities as a result.
Do you tend to have a theme or focus when choosing a charity or do they seek out your help?
McNish: Give a Damn attendees self-nominate charities that are near and dear to them. The requirements we ask for are that they provide their services locally (within the Lower Mainland) and they have an operating budget under $2 million annually. We have showcased 48 local charities to date, serving a range of spaces such as mental health, poverty, people with disabilities, the list goes on.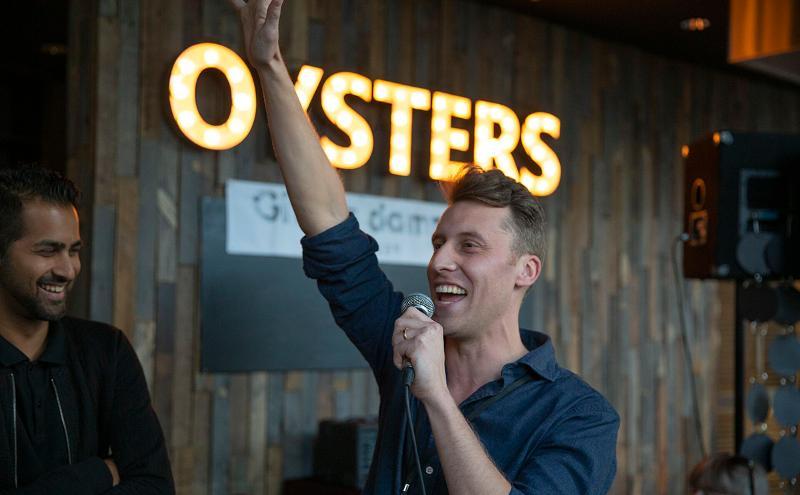 What does the future of fundraising look like to you, in the context of COVID-19 and current events?
McNish: We've polled members to get a gauge on the appetite for an online event and it is low. People are experiencing big time "Zoom fatigue" and I think it goes to show there is no substitute for in-person events. We've been planning a relief event for the day when doors open and when we can finally have everyone together again.
As social issues become more prevalent for members, it gets reflected in charities that we see present at our events. I expect to see more organizations that support Black Lives Matter and Truth and Reconciliation to be nominated going forward.
I think a big driver for fundraising used to be recognition. I'm not sure if it's because times are changing or that the younger generation has different values, but fundraising is becoming more and more impact driven, meaning "show me the change I am making." I speculate that this favours the small to medium size organizations if they can tap into that need.
Can you share with the CapU community the importance of giving?
McNish: I think there's a misconception that giving is a sacrifice: "I give something I have to you, and as a result, my circumstance is diminished for your benefit." The truth is that when you devote some of your resources for the betterment of someone else's life, you enrich your own. Giving — your money, but more so your time — feels good. It's as simple as that.
What is one thing you wish you knew when you were younger?
McNish: Don't pursue someone else's version of success!