Make new friends, build your confidence and talk with students from all over the world in the relaxed atmosphere of the English Chat Café!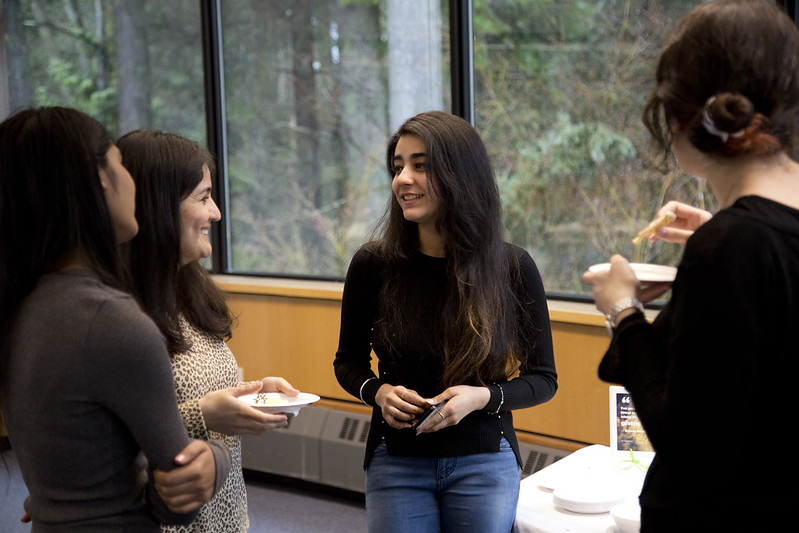 At the Café, fun and enthusiastic student language mentors host conversation groups, special holiday events and parties, as well as provide one-on-one assistance to non-native English speakers.
Join the English Chat Café on Thursdays from 11:30 a.m. to 12:45 p.m. in the Birch Building, room BR323. Coffee, tea, homemade cookies and snacks are served every week. No registration is required.