We Believe: Amina El mantari
Published9 December, 2022
Photo credit Patrick Leung and Steph Townsend
Bursaries enable students to pursue their dreams of creating a more inclusive world.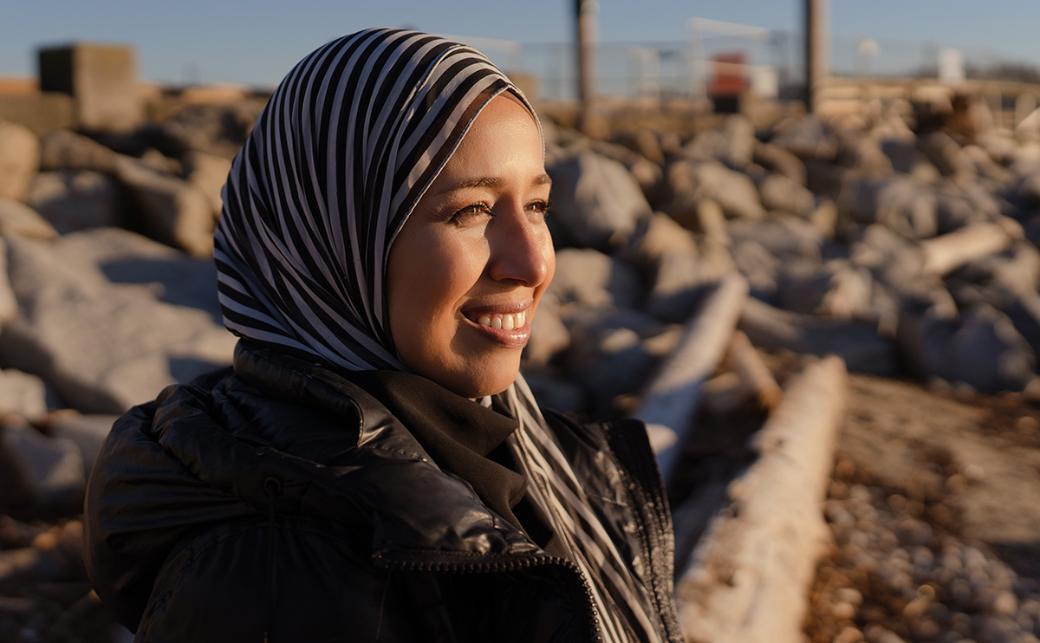 My journey as a student was not an easy one. As a newcomer to Canada and a single mother, I faced many challenges pursuing my post-secondary education. Each day I had to fight for a better future for myself and my daughter. At the time, I did not know what hope meant.
There were days when I felt like quitting. There were days when I thought I couldn't do this. I worried about balancing being a full-time student and a full-time mother. Could I afford the education I aspired to while providing for myself and my daughter, who was only two and a half years old at the time?
A helping hand
When I received my first bursary from Capilano University, it opened my heart and mind. The support I received sent a vital message: We believe in you. We are with you all the way.
That newfound hope transformed my life and brought a sense of belonging. My journey at CapU was fulfilling, thanks to the support I received. It inspired me to become a leader.
As an alum of CapU, Bachelor of Business Administration degree in 2016, I now want to be the one to show students that there is someone who believes in you, that you CAN do it, and that CapU will be there every step of the way to ensure you succeed.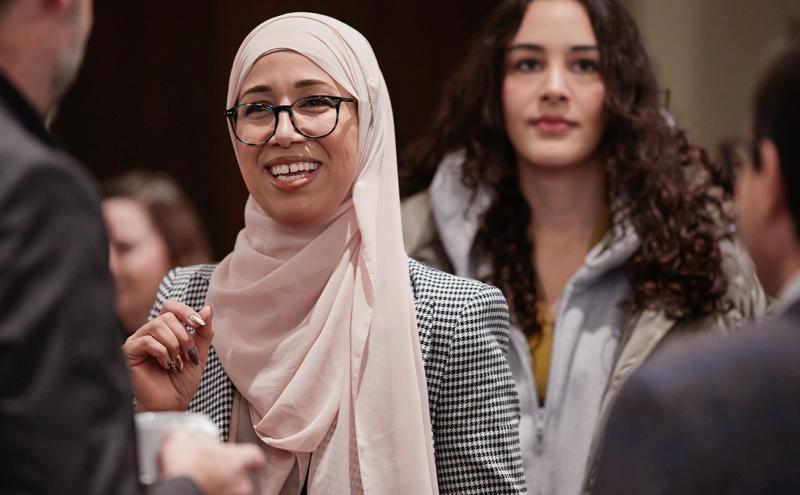 A light in the darkness
I remember a life-changing moment in my third year of the BBA program. I was taking seven courses, leading the CapU HR Association, and working at the Capilano Students Union while also dedicating myself as a full-time mother and going through a divorce. It was a dark time. I was mentally and physically exhausted, and I was experiencing real pain.
I reached out to a family friend and told him I could not take it anymore. I was ready to give up on everything. He reminded me of where I started and how far I had come. He encouraged me not to give up.
When I returned home that evening, there was a letter in my mailbox from CapU congratulating me on my outstanding achievement. I was invited to a special event to meet the donors who supported my journey and to celebrate my educational achievements.
At that moment, I realized giving up was not an option. I was so lucky to have a community of support behind me, but it just takes one person to make a difference. With hope and resilience, the pain became the momentum for success. With the support of donors, CapU, and my broader community, I learned how to be resilient and how to be a visionary leader.
Support women to succeed at CapU
Help women achieve their higher education goals by supporting bursaries, scholarships or awards.
We Believe
A feeling of hope
Throughout my journey, I feel grateful there has always been someone who believes in me. The impact donor support has made in my life — and in other students who were bursary recipients — is financial support and a lifelong lesson they will pay forward. You give struggling students a feeling of hope, unity, and empowerment.
A key message to current students, keep cherishing the moments during their education journey. There will be times that will seem uncertain, ugly, and dark, but I encourage you to search for someone who needs help around your circle, on campus, or in your community.
Start with the intention to help others succeed. At that moment, you will find ways to help you get where you want to be. Remember, this is just the beginning. Together we will make this world a better place. The best is yet to come!
Thank you for believing in me.
Amina El mantari is a graduate of Capilano University's Bachelor of Business Administration program.
Steph Townsend graduated from CapU's School of Motion Picture Arts in 2019. She is a photographer and filmmaker specializing in weddings, families and portraiture, who seeks to capture the candid, imperfect and beautiful moments that showcase stories.